24 August …
Family has been here for nearly two weeks. Busy times. 
At the radio club meeting last week, we all went, even the young one who knows how to use his parents' radios as a "third party".
Interestingly, he sounds older and more mature on the radio than he does otherwise.
Thursday we all went to Sacramento. Mark (the younger son) had an interview so he dropped the rest of us off at the Railroad Museum. He was interviewing for work since he plans to relocate back here within a year or so.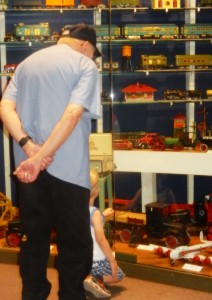 At the museum, George and I took it easy, but Kamille was on the go full time keeping an eye on Paul.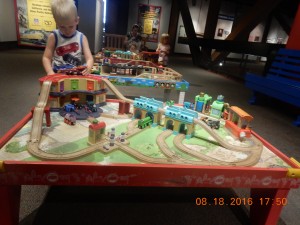 Four-year-olds love trains.
Mark was back in time to share lunch and an afternoon session in the museum. Then we headed north.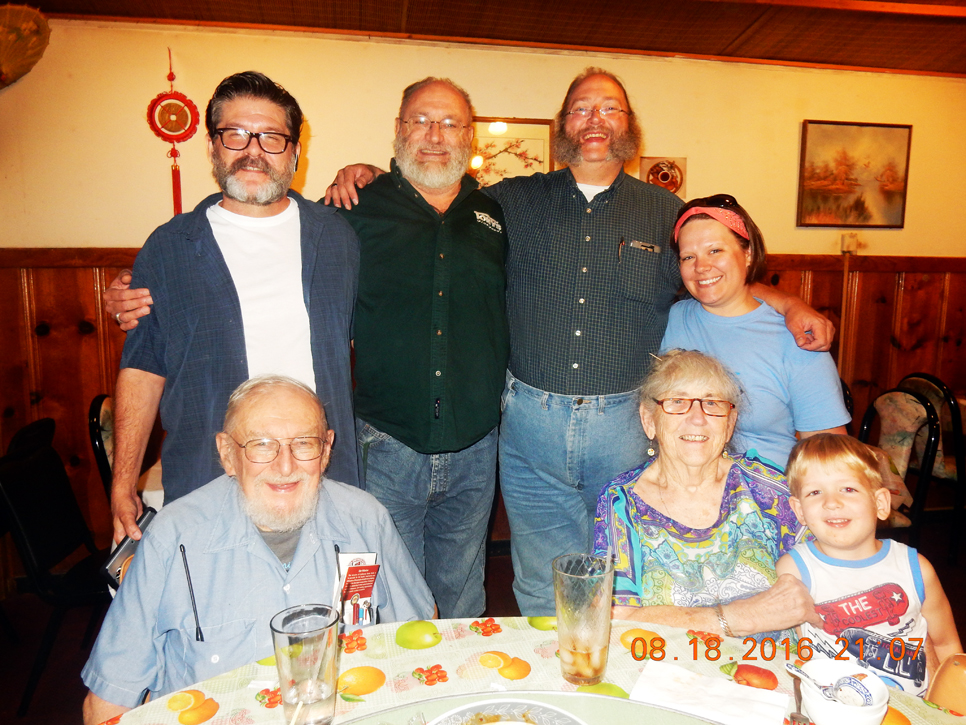 We were able to meet John (the older son) and his partner, Michael, at a great restaurant in Marysville for dinner.  It was a comfortable meal what with sharing stories and laughs … and some of the best Chinese food I've had in a long time. If you like Chinese, real Chinese, and are in the Marysville area … go to the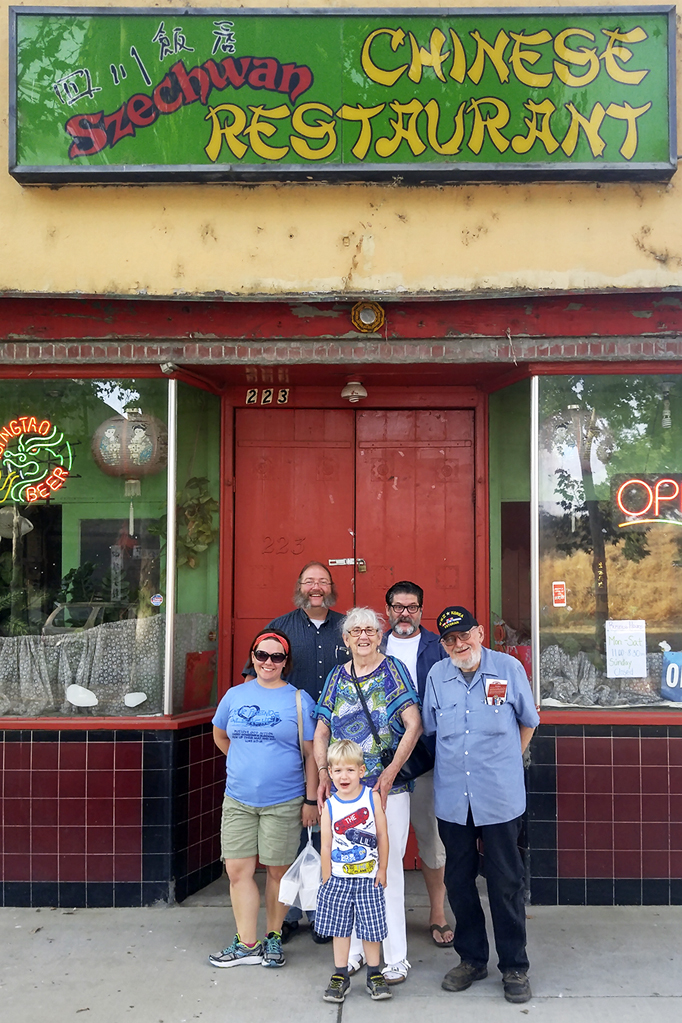 The area is a bit rundown, but the food, the atmosphere, and the service are excellent.
We got home late.  The chickens were all in and on the roosts, but AC was alert and waiting for his evening meal.
~~~
Friday was a quiet day.  Everyone was pooped and the weather was still hot.
Saturday was a different story.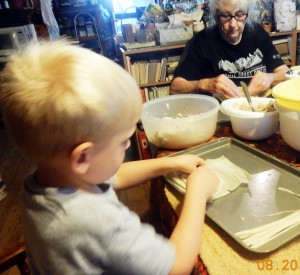 We made tamales.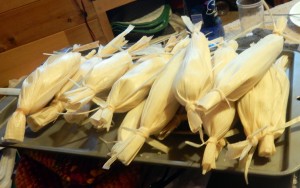 We did make our monthly trip to the retinologist on monday. Weather was warm, but not as hot as it had been.
George and I had decided fish and chips sounded good so we went to McGrath's Fish House for dinner.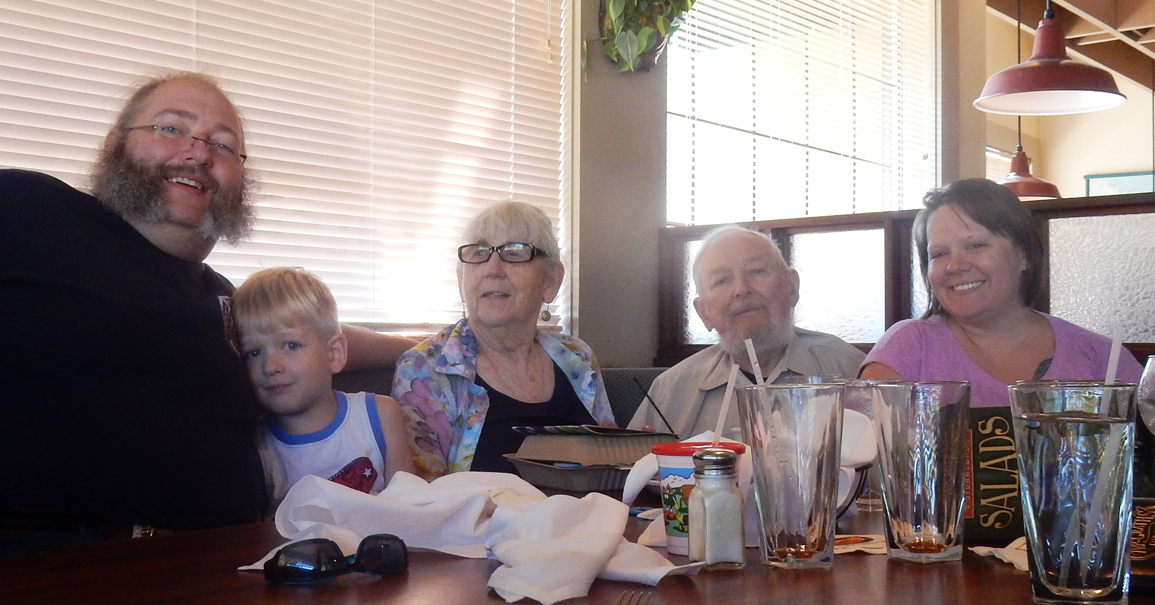 (Why are people obsessed with posting pictures of meals and food?)
While we were in Medford, we went by the restaurant supply store and got thirty pounds of ribs which Mark spent yesterday smoking. He will finish them up today and we will feast on smoked bar-b-que ribs friday. In addition, there will be ribs to share with neighbors at dinners and meals for George and I all winter. The freezers in the 7-11 are stuffed and the kitchen smells delicious.
~~~
I forgot to tell you that at the radio meeting we decided that if there aren't more participants at the Run for the Arts than there were last year, we are going to decline to spend time with that event.  Last year our operators outnumbered the runners in the half marathon, and the 5k goes through town where there is little chance of getting lost. We'll know about that event as soon a they have their planning meeting.
We will be doing the other two events … the Biketoberfest in McCloud and the Headwaters marathon. Then we will be done for this year.
~~~
I just saw an article about the solar eclipse next August.  The radio club had done an event a couple of years ago when we were in the path of a solar eclipse.  So we will be discussing the possibility of doing another.  And this coming one is to be closer to full when seen from this area.  That is something to anticipate.
~~~
Only two more days with the family.  They leave friday evening. Of course I am looking forward to when they relocate and we will see them at least once a month.
Having both sons and their families near has always been a dream.   
~~~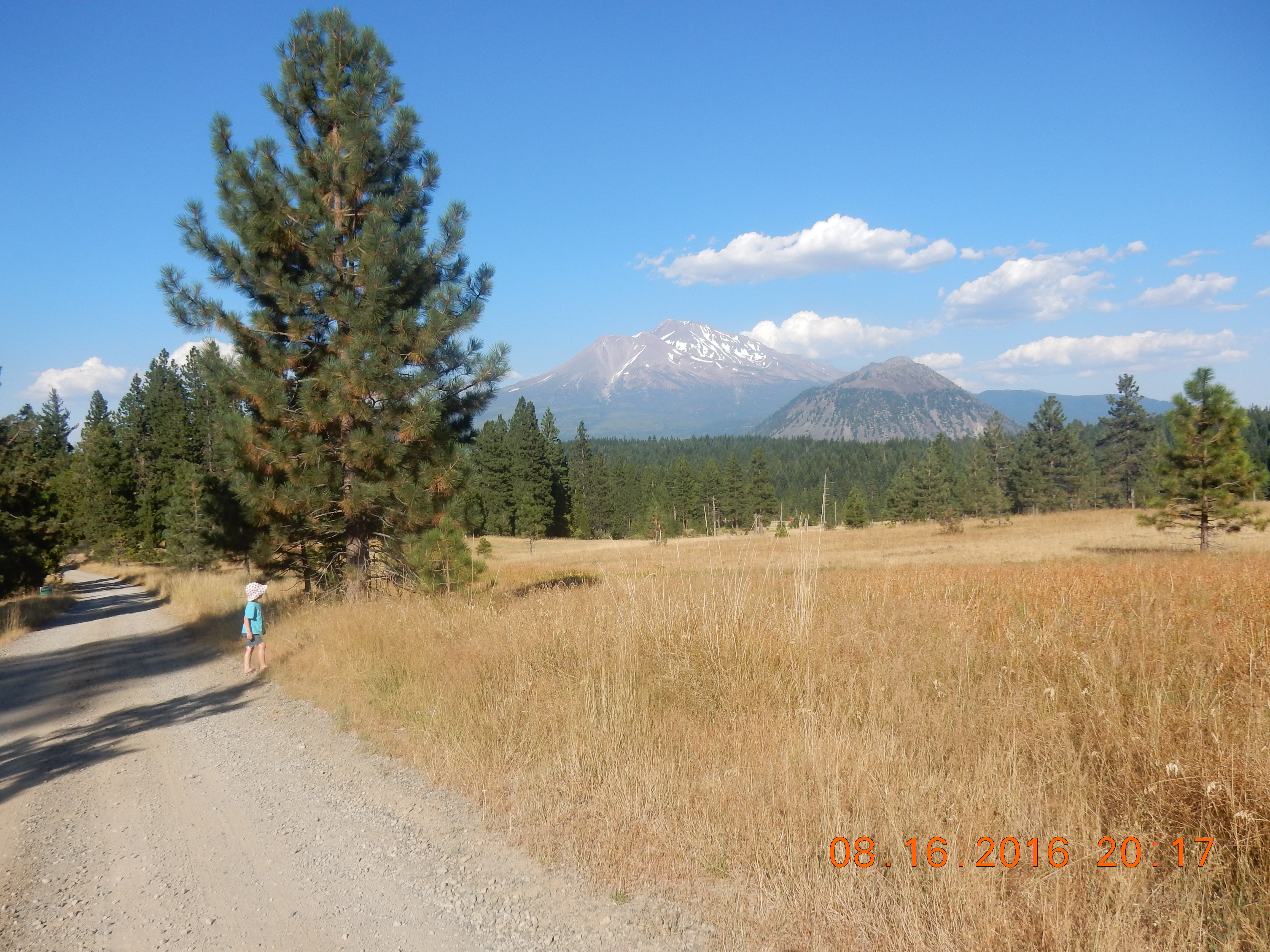 The Mountain is looking a bit ragged, but still beautiful.
~~~
Read  the following sentence out loud …     
     opportunityisnowhere
Did you read it as "opportunity is nowhere"
or as "opportunity is now here"    ???
So … 'til next week …