30 June …
They arrived …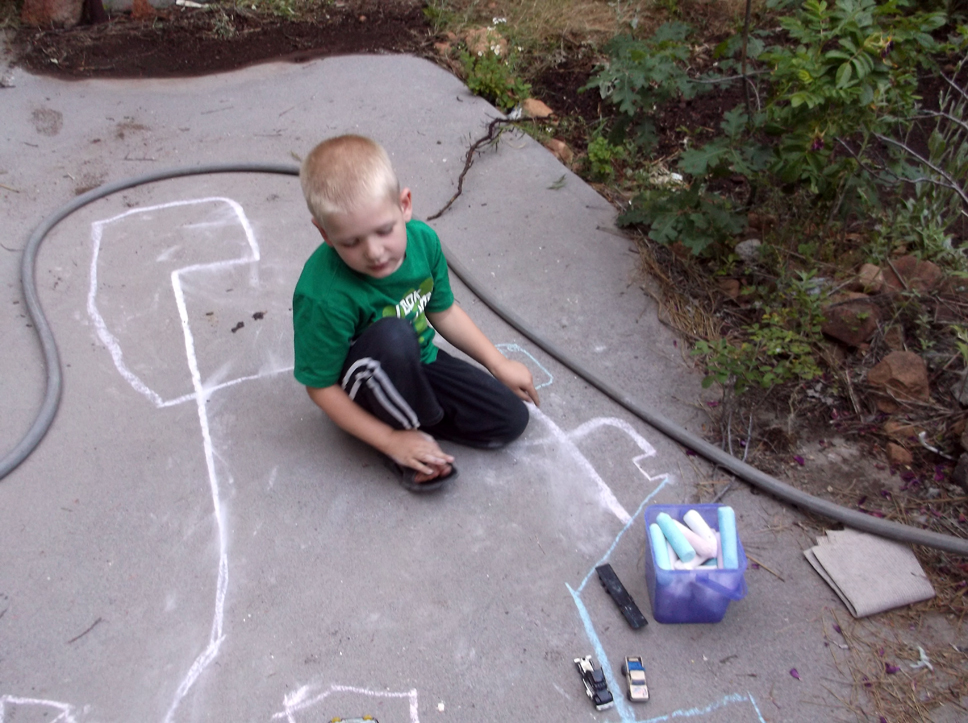 … and this is one reason for the delay in posting the blog …
28 June …
This has not been a particularly good week for this extended family.
It has been very hot for all of us.  Both John and I react badly to temps over 90° or so.  And after a bout with near heat exhaustion, Paul may join our group.
Coming cross country to relocate in Siskiyou County, Mark and family hit record heat on I-40 (the old Route 66) at the Texas-New Mexico border where they had trouble with the trailer containing all their worldly goods.  Fortunately there is Dibelka family in Amarillo (George's niece Janet and her family), so at least they weren't completely alone and Janet's son Gary was a great help.
There is always something good if you look for it …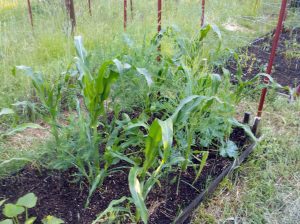 The corn, squash,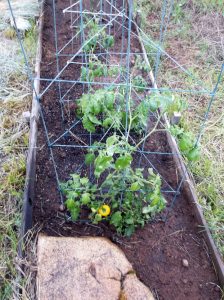 and tomatoes are loving this weather.
Mark, Kamille, and Paul will get here (just not as soon as planned) after meeting family with whom they would never have come into contact otherwise.
John and I can pour water over our heads and pretend we're kids playing in the sprinkler.
George isn't subject to heat problems.
And there will be corn and tomatoes !!!
~~~
John gifted me with one of the original Inspector Morse novels by Colin Dexter which he found in a little "Take one, Leave one" library.  It was an old paperback with yellowed pages.  But it was a fun read.
Dexter starts each chapter with a summary of the story in that chapter, i.e. In which Morse is advised by a woman he would never meet in private life and the first corpse is found. or In which the investigation leads to Soho and we are given a glimpse into the sexual underside of London.
I'm told it is an old style.  I found it fun reading because I'd never run across it before.
Another fun thing was the revelation of some of Morse's background.  At least it was interesting to me since I am an Inspector (Endeavour) Morse fan.
In addition to those treats, Dexter introduced me to some brand new words.  As least new to me, and you know how I love words.  One that caught me was "adumbrate" … defined as producing a faint image or resemblance; to outline or sketch; to foreshadow or prefigure; to darken or conceal partially; to overshadow.
What's not to love about a word like that?  The challenge now will be to find a place in a conversation in which to use it.
~~~
Last Friday was our monthly trip to Medford.  The temperature reached 100°.  Because of the temperature, there wasn't much to see this trip.  A lot of the green is gone, replaced by yellows and browns.
Fortunately we didn't have much to do and so were able to head home early. 
And John's car has air conditioning.
~~~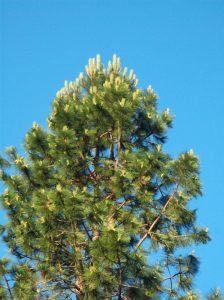 One of the current eye treats is the new growth tops in the tall pines.  When lit by early morning sun, they shine almost like candles.
~~~
Last Saturday was a treat day.  Cousins from southern California (Idyllwild to be exact) stopped to see us.
One of their stories has been added to my genealogy story collection …
On one of their trips, they had stopped by the cemetery where my parents are buried.  They went in to the office to inquire for location and when they asked where the Tyler graves were, the older man at the desk looked hard at Larry and then said "Yup, you look like a Tyler."
It's true.  Larry looks like both his grandfather and my Dad who were brothers.  Both Larry's mother and I were and are identifiable as Tylers also.
What was interesting, as an aside, is that there is still someone who remembers Daddy who died nearly 50 years ago.
~~~
Another family story …
A few years ago, through genealogical research, I was able to locate the family of my maternal grandmother's half-sister. I went down to San Luis Obispo to meet them and in the process formed a bond with one of them … a second cousin once removed named Roxana (for non-genealogists … her great-grandmother was my grandmother's sister so we share an x-times great-grandfather).
Through that friendship, I've learned a lot about cooking in an area I'd never approached … low carb. Roxie had been overweight and through her change in eating patterns she lost about 100 pounds. 
With the thought there might be others of you out there who could use a noodge …  Roxie has become a low carb maven and has some sites where she shares what she has learned.
Aunt Rocky's Recipes posted on Tasty Kitchen:
http://tastykitchen.com/recipes/members/auntrocky/recipe-box/
Aunt Rocky's Pinterest Account (boards for my recipes and many boards related to low carb diet, menus, recipes from various bloggers):
https://www.pinterest.com/auntrocky2/
Aunt Rocky's Facebook Group (sharing low carb recipes, cooking tips, product reviews, etc.)
https://www.facebook.com/groups/1690798357805280/
I'm not on a low carb diet, but some of the recipes are delicious for any diet.  Try 'em.
~~~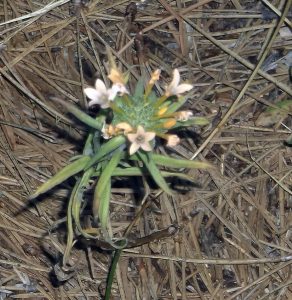 The wild azaleas have come in to bloom …
and the intrepid moth chaser continues his patrol in the garden.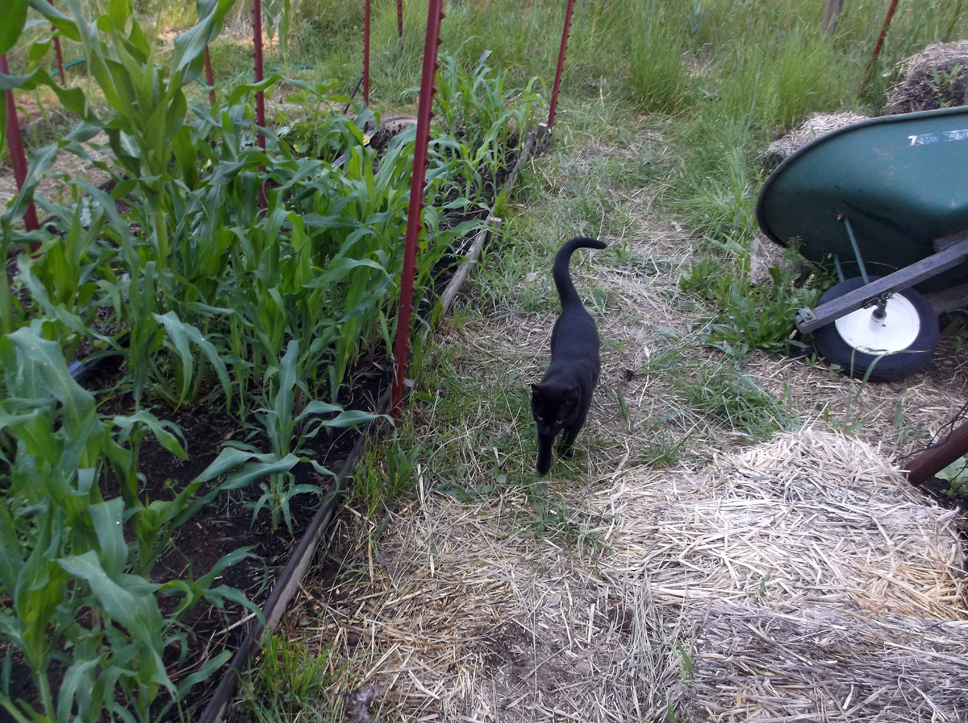 ~~~
The coming week promises to be busy, chaotic, and a bit unsettling.  Life changes as big as this move, however welcome, are rarely smooth and easy.
So here is advice to close out the week …   
You basically have to keep moving forward as does a shark. There is no choice.
… 'til next week …