18 April …
Last week, just after I posted the blog, I stepped out the front door to take some additional pictures and was greeted by the sound of Canada geese.
They're back.
The sound of a wedge                                                                                                             Of geese overhead                                                                                                            Once heard, never forgotten.
~~~
Mark, Mike, Tyler, and Tiffany got "home" late last monday .  They had to come through a blizzard which shut down highways in western Nebraska, but they made it through.
I don't know how late it was when they got here because I went to bed my regular time.  But they were all here (except Mike who went home to Dunsmuir) when I got up tuesday morning.
Now for a few days of adjusting to the expanded family.
~~~
This evening is radio club.  We'll be starting the planning for the summer events.  It will be my first year without George and that will be interesting.
~~~
My left eye surgery is tomorrow morning. I started the eye drops yesterday.
~~~
Next saturday George will have been gone five months.
Last thursday was the last of the scheduled grief group meetings, but we have come to trust each other and will be getting together for support once (or more) a month. 
I have felt a bit weird about sharing this large life change with you all, but decided that the pundits who claim there is a correct way to grieve are so wrong that I'd share my experiences.  When it is your turn, know there is no "correct" or "right" or "appropriate" way … only your way and if you need help, ask for it.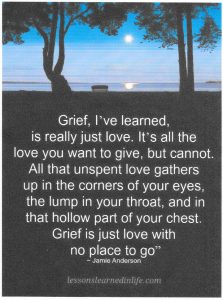 I saw this on Facebook and shared it with the group.  I thought it might be helpful for some of you as well.
~~~
A week or so past I signed "good morning" to Paul when he came downstairs for breakfast.  I had taken courses in ASL some time ago and was rusty, but he thought it was great fun.  Now we practice together nearly every morning and some afternoons. 
We are developing a "code", I am relearning, and he is learning and doing muscle training all at the same time.
~~~
Weather is having a go'round.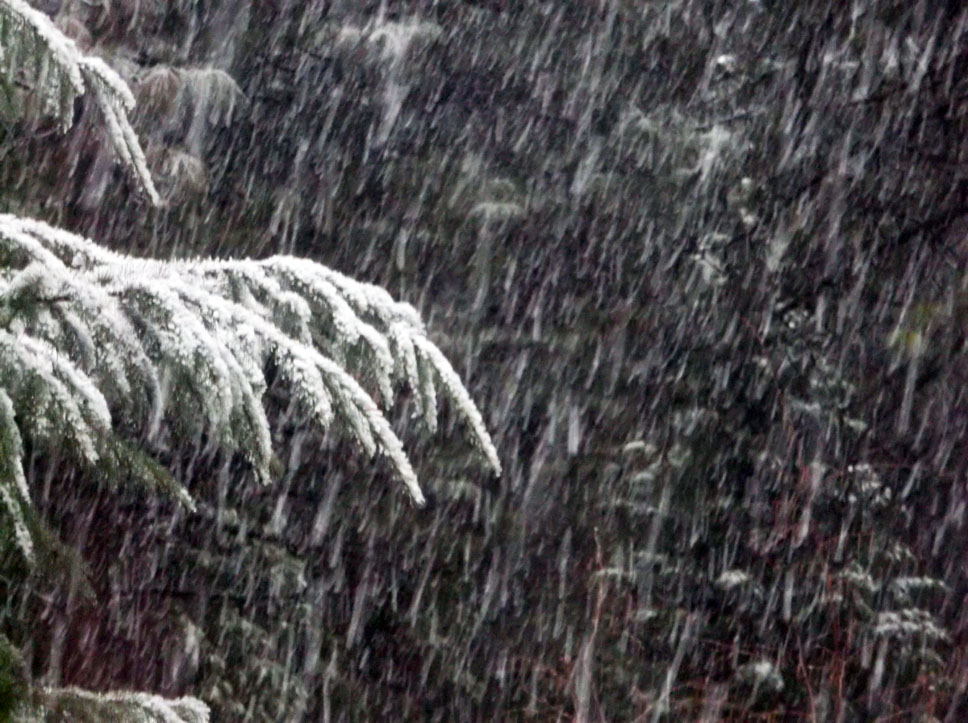 Last wednesday we had snow. 
Thursday morning the sun was ever so bright. Saturday the outdoor temperature reached 42º (I promised Paul no more hot oatmeal breakfasts this spring and summer once the morning temps reach 50º).  Sunday the rain and snow was back but melted by late afternoon.  Monday we awoke to a scattering of fresh snow and had snow showers on and off all day, mostly "corn" snow (the hard small pellets that resemble tapioca) and hoar frost (rime) all over the place.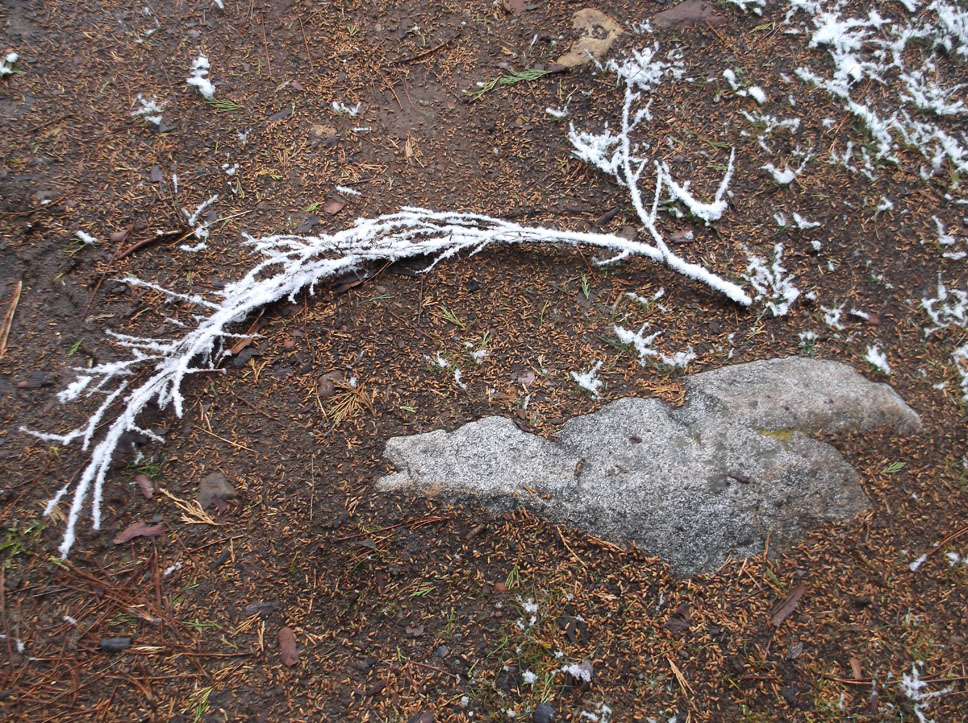 As a result of the climate change, the climate divide between the "dry" west and the "wet" east on the continental US has moved 140 miles east.
~~~
And finally, here's some advice for this week …
Breathe in. Breathe out.
Breathe in. Breathe out.
Forget this and attaining Enlightenment will be the least of your problems.
So … 'til next week …