24 February …
Well … I'm the Presiding Officer for the radio club for another year.
~~~
Weather is still doing a guess-what-comes-next thing.  After I posted the blog last week, it began to rain (over 2″ by the time it was done) and it had begun to snow by the time we left the radio clubhouse to come home … then thursday morning the snow began in earnest.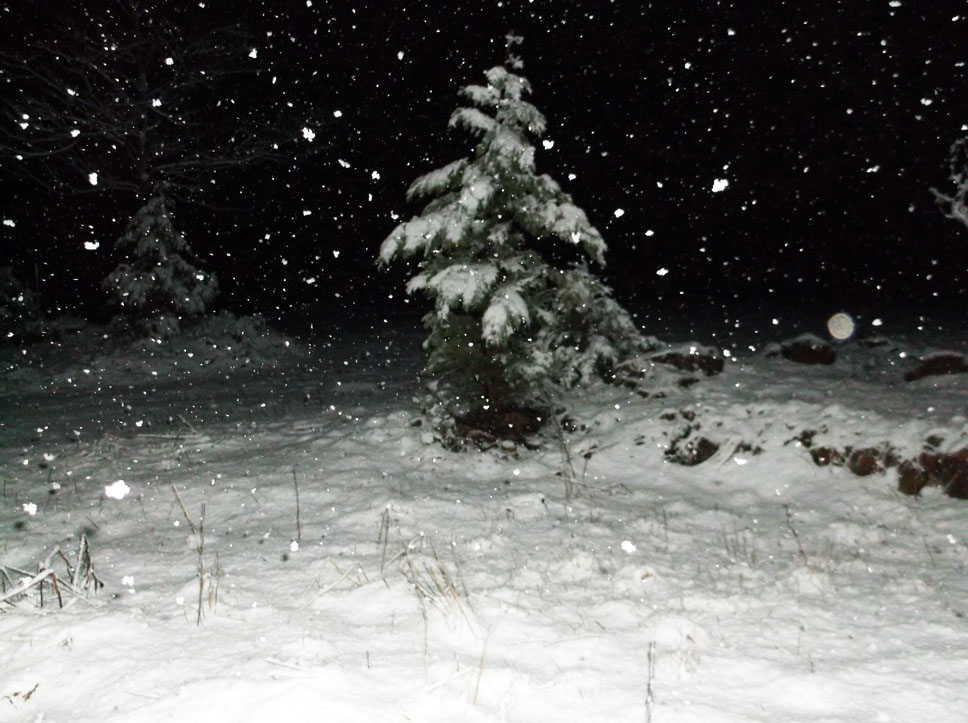 By friday morning it was winter again.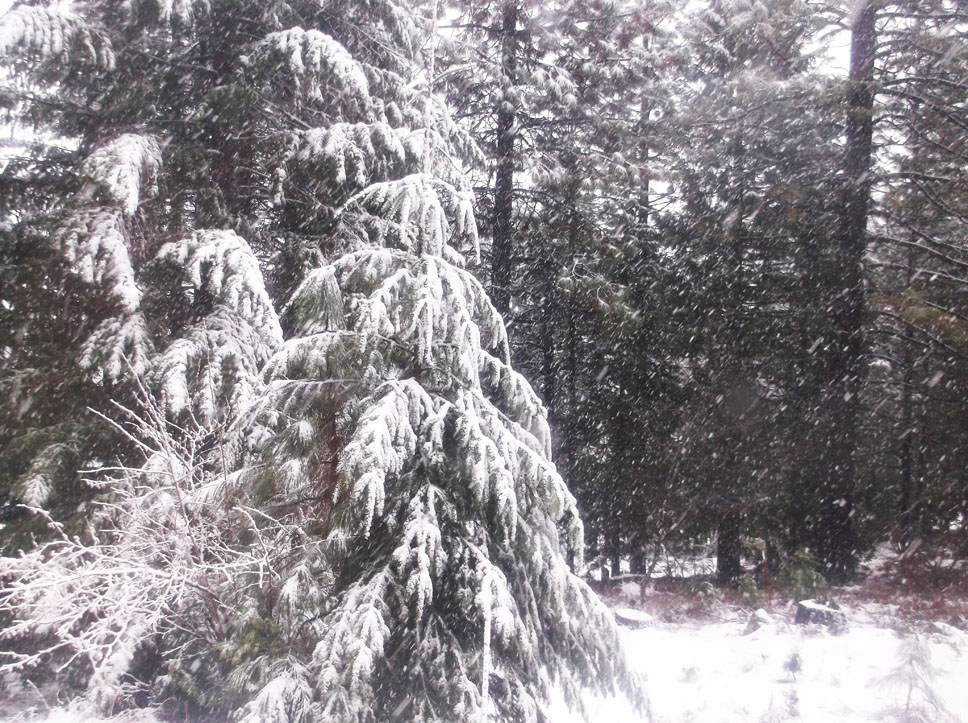 By friday afternoon the hydro intake was clogging so George took off on the "mule" to clear it.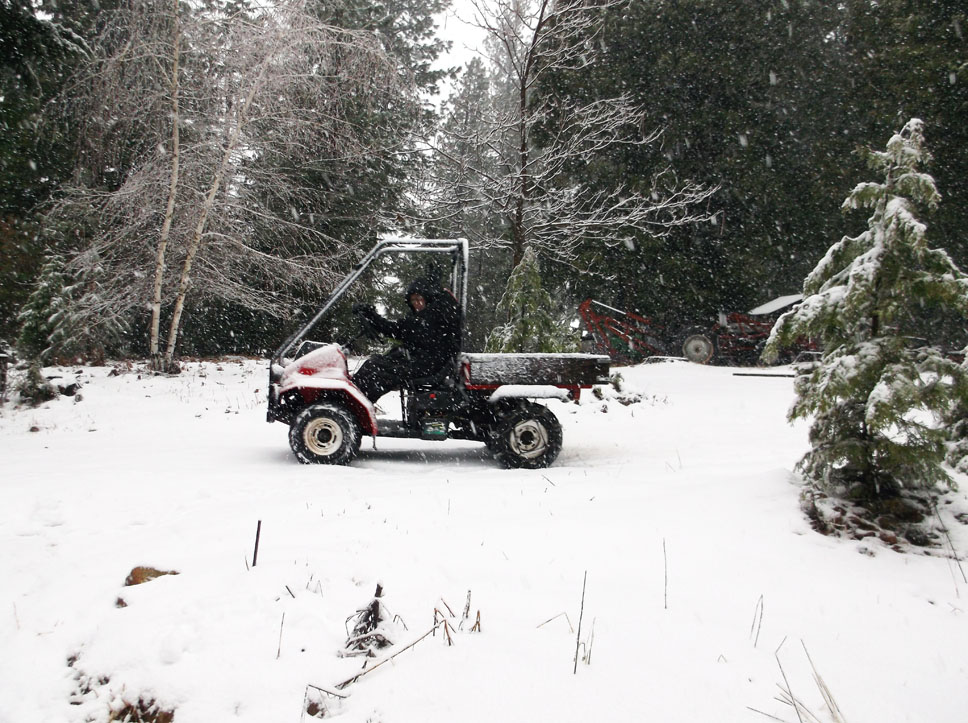 By sunday, when we went grocery shopping, the mountain was looking nice.
By monday the thaw had left only about 40% of the ground covered by snow.
By tuesday morning, as we left for Medford, at home most of the snow was gone but the Mountain looked fine …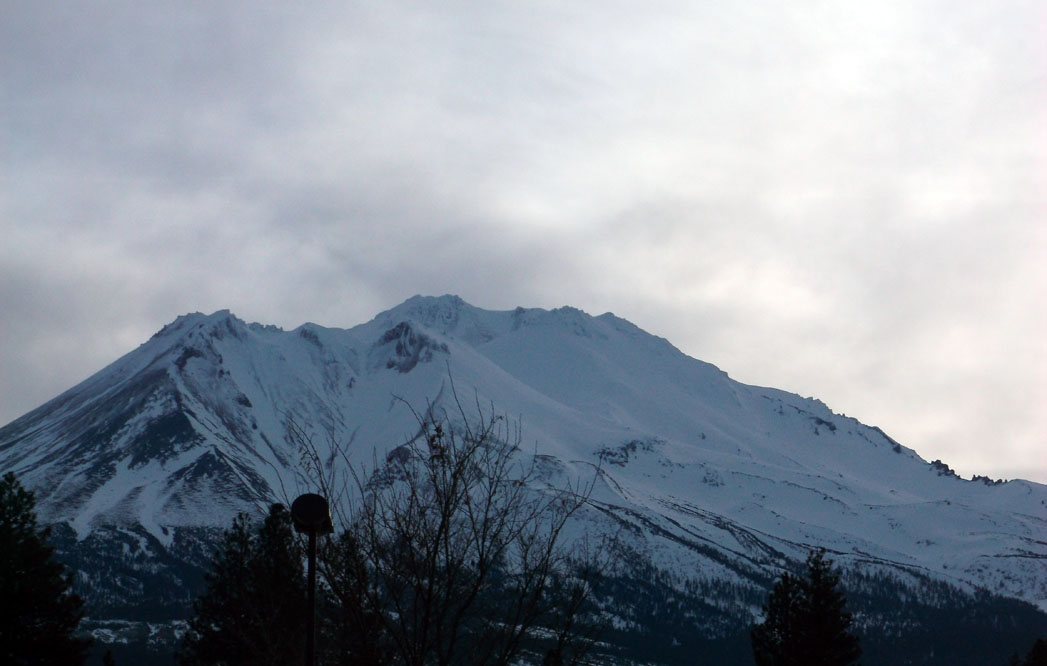 and the reservoir is obviously filling.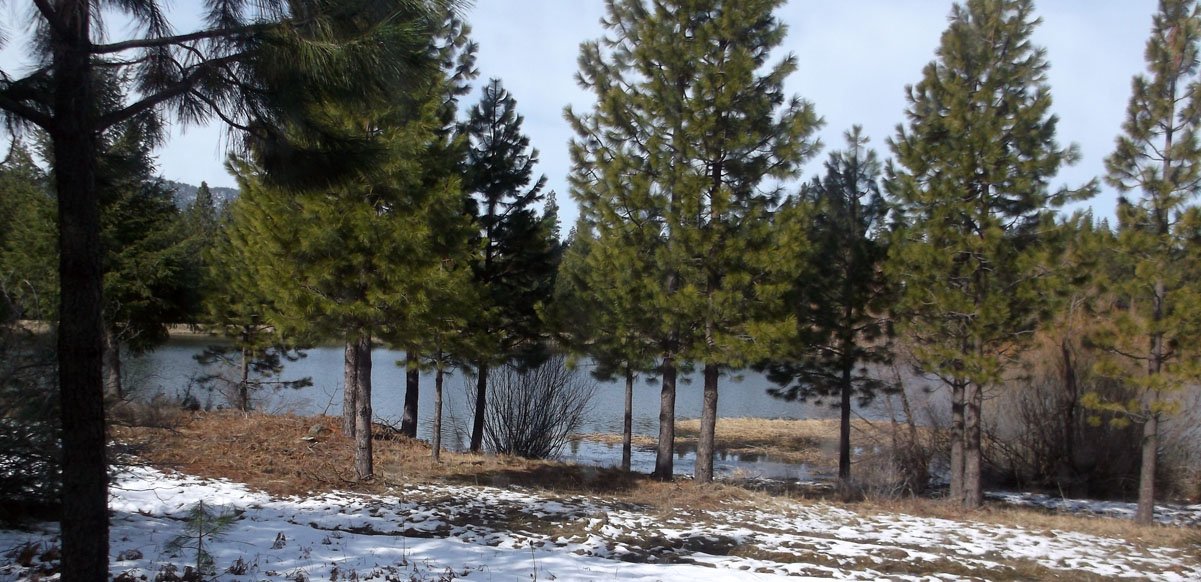 Then this morning we were treated to really cold sun.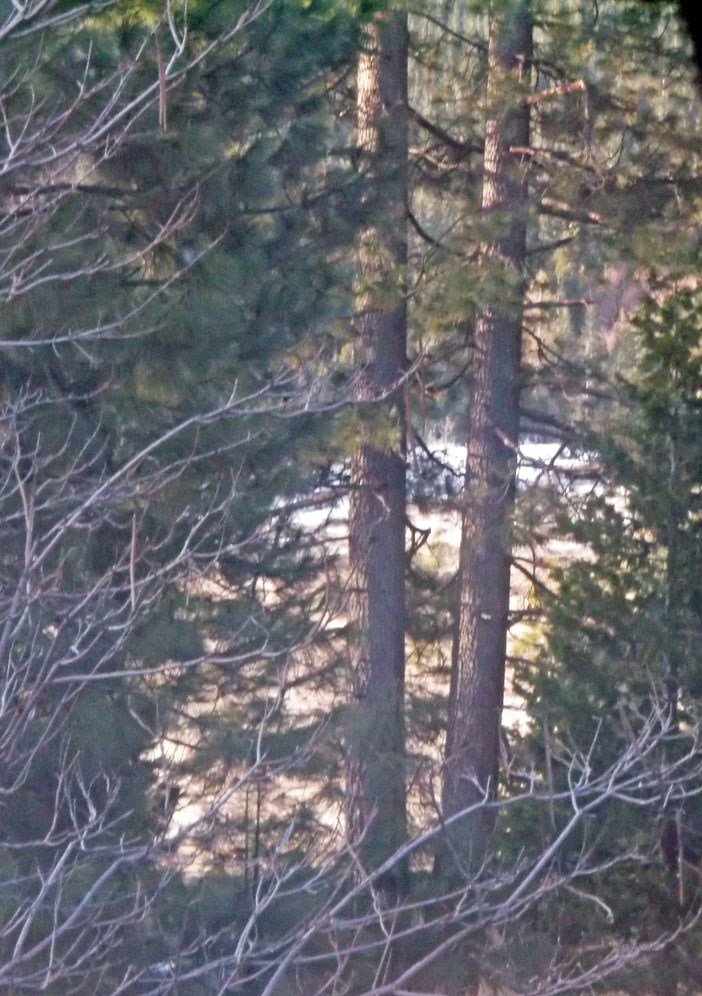 ~~~
My scheduled session at the Family History Center was cancelled again.  They weren't even open.  Who would go out to do genealogy in a snow storm?  Next scheduled session … 3 March.
~~~
Yesterday we saw the retinologist … again.  Not much improvement, but that's a plus because at least his eyesight isn't deteriorating.  Next appointment the end of March.
~~~
Our range's oven is failing.  So while we were in Medford yesterday, we went by West Coast Appliances to check out a new range.  What an eye opener.  We had paid about $350 – 400 for the one I have.
I would like to have two ovens … a small one for small stuff like a pie or muffins or a single loaf of bread and a large one for turkeys or when I'm baking several things at once.  Forget it.  Lowest price we saw was $1,200+.
So no extra oven.  Maybe a small separate one like the toaster evens we used to have but large enough for a 14′ pie?  Starting price $ 599.  And this is at a discount dealer.
We shall see …
~~~
Remember a couple of weeks ago when I went on a rant about our local NPR station?  At the time all I was doing was letting off steam.  I had no idea anything could be done about it.  I just assumed we would continue listening and ranting at the begging and commercials.
However, our younger son had a solution. 
We now have Sirius radio … woohoo.  But that has presented a new problem.  When you're standing at the buffet table, how do you decide what to put on your plate?  Met Opera? 40s-50s music?  BBC news?  NPR news?  Smooth Jazz?  Blues?  Symphonic?  TED presentations? and on … and on … and on …
We are blessed in our children.
~~~
I recently finished reading the first of the Shadowhunter books.  Fantasy in full bloom.  An easy, fun read. 
Still dabbling into the history of the Tudors.  What a fascinating time.
And I'm also reading in "Two Hundred and Twenty-One Baker Streets".  So far it is a mixed bag, but then so far I've read only four of the stories. 
~~~
The "light" year is going forward.  As I get out of bed a bit after 0500 I can now see the difference between the black trees and the light blue-charcoal sky.  By the time we finish breakfast, it is light enough to see everything outdoors.  The sun is not yet up before 0630, but the change in "day" length is noticeable.
~~~
Last week I got a note from a cousin about some pictures I'd used.  He sent one of a railroad crossing with a "Yield" triangle sign right below the railroad crossed bars.  It had been taken as the car was moving and I wasn't able to clear it up enough to post.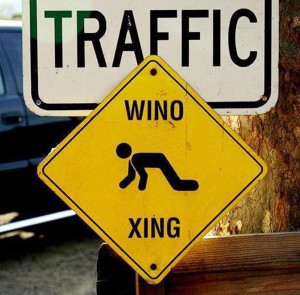 I did, however, find this crossing signs on another web site (no photographer listed so can't give credit).
~~~
As a close …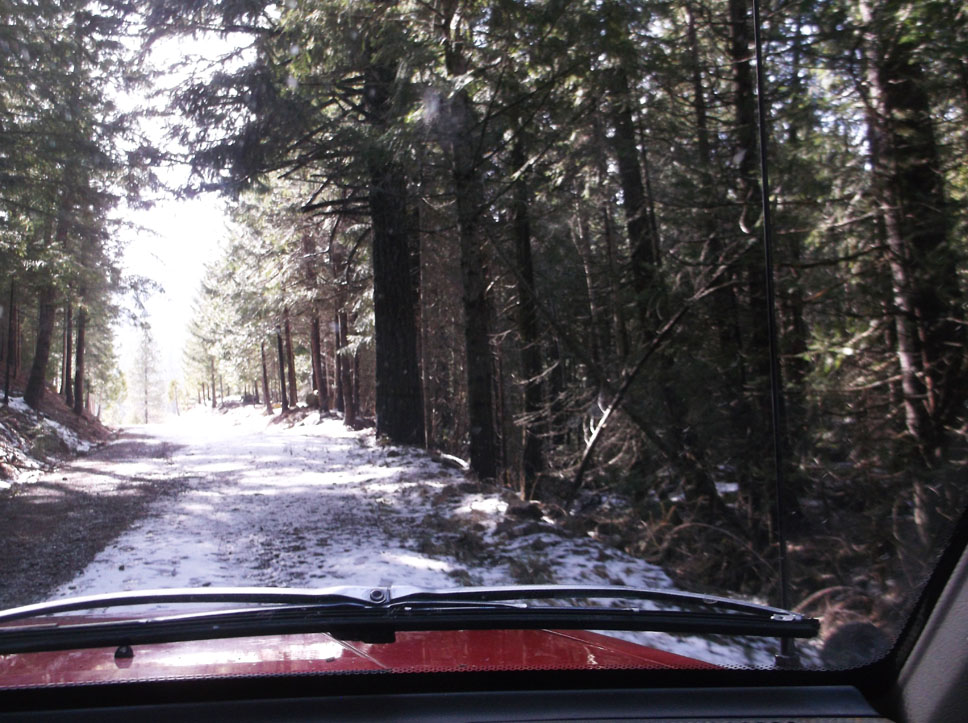 here's a shot of one of my favorite sections of the road to our house.  It's the last climb before you get to the driveway.  It pleasures me every time I drive it.  May be the trees.  May be because we're home.  What ever …
And so … an interesting thought in closing …
Men with courage do not slay dragons, they ride them.
'Til next week …