30 November …
What a ride the last few weeks have been.
I have forgotten some things I wanted to share.   When I start to write others, it's as if I'm repeating myself.
Guess I have to rely on your tolerance while things get back to "normal".
~~~
Snow on the 19th got mostly undone by rain on the 20th.  Weather stayed cold with night temperatures in the low 30s.
It started snowing again the 23rd and continued off and on until the 28th.  Fortunately, we had no need to go out. 
I've been taking pictures but forgot to date them so here's a collection.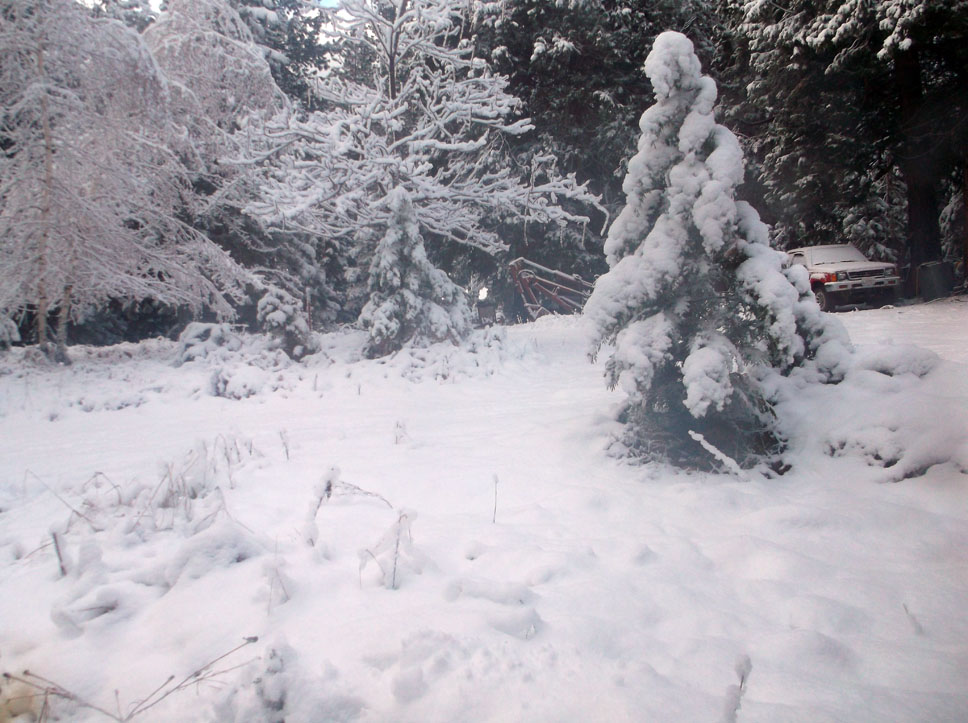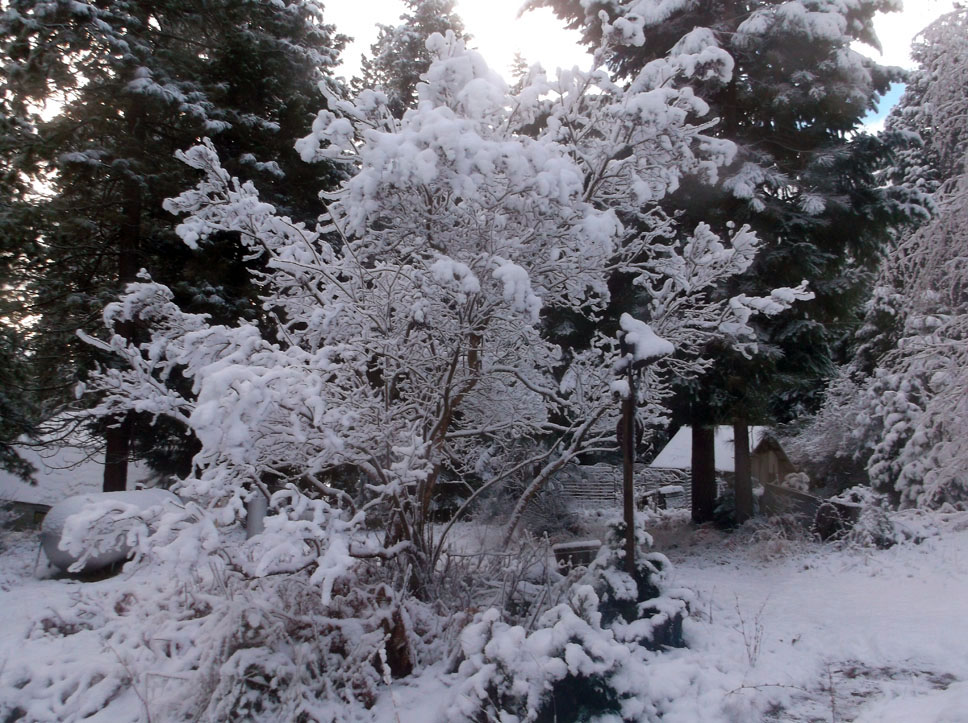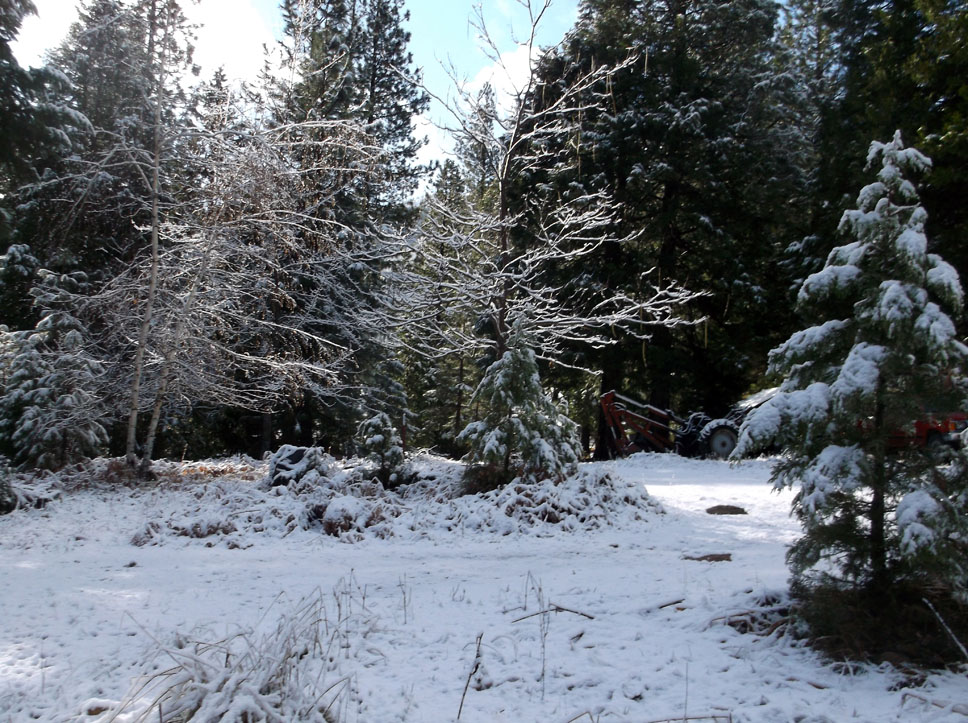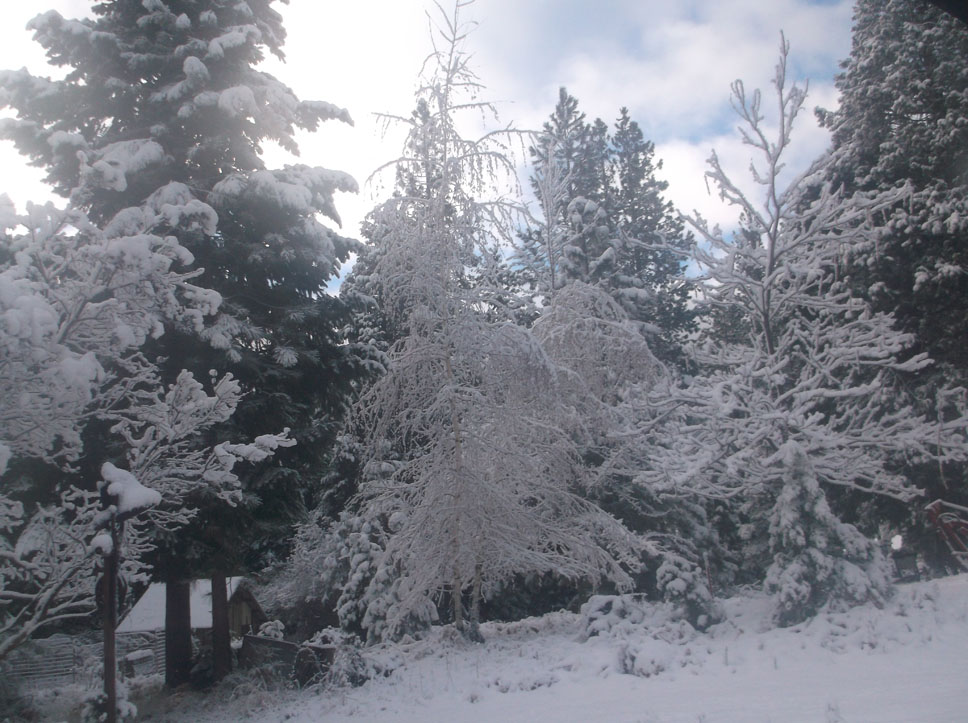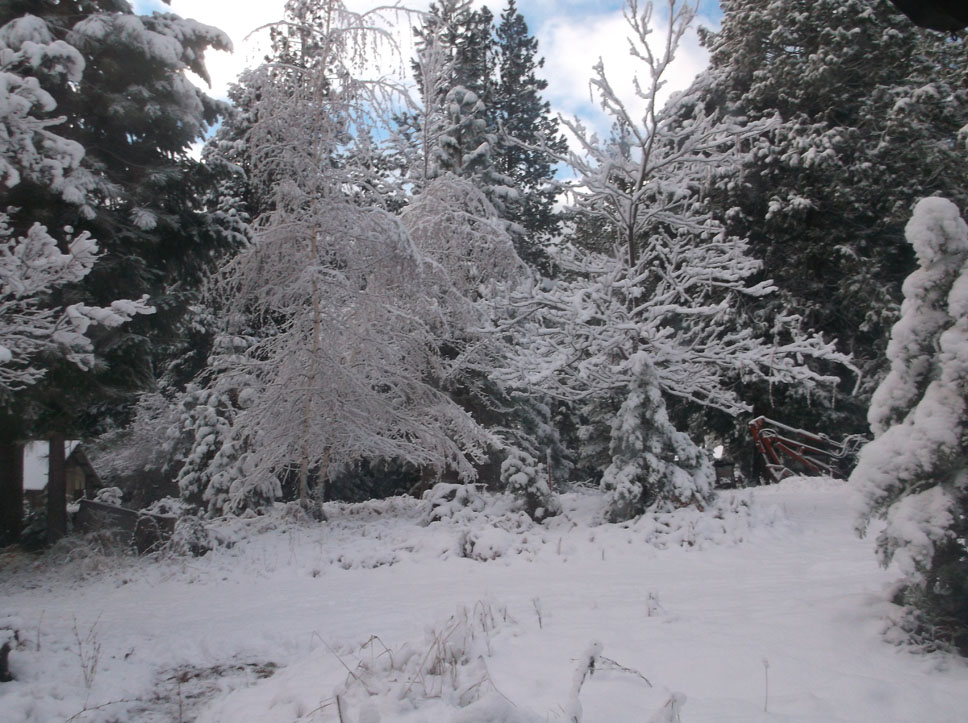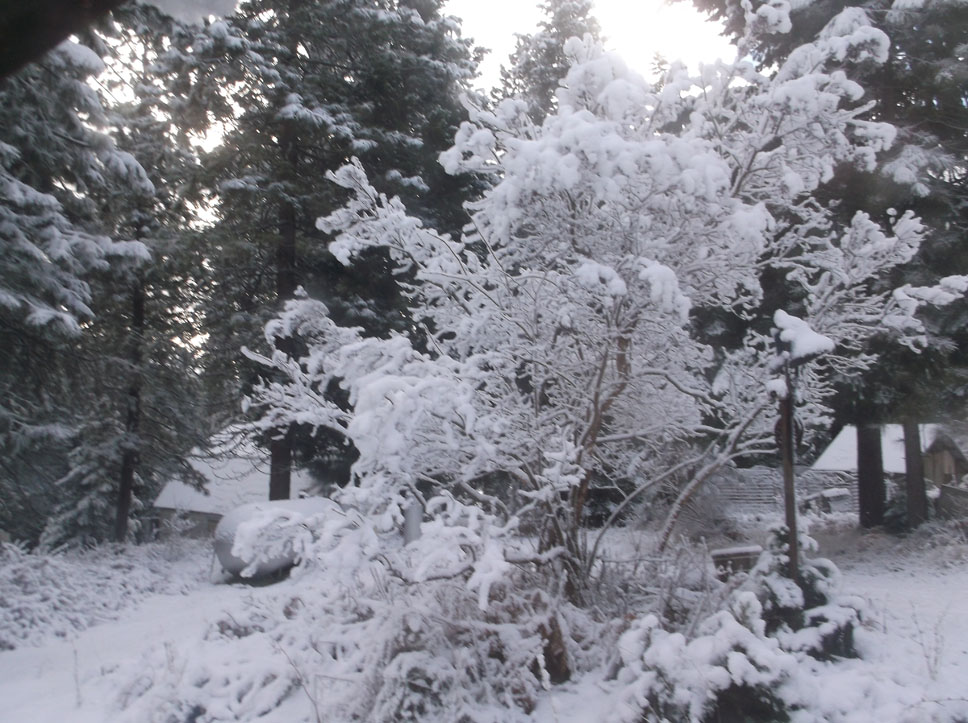 ~~~
Tuesday the 22nd was our day in Medford.  We now leave the house in the dark but that tuesday we got home early.  Dusk had not begun.  There was rain so no sun.  Next trip north will again be the 22nd.  First time we will be going north on a thursday.  Current plan is to do the doctor thing and head right back home. 
We shall see.
~~~
John and Michael arrived on wednesday afternoon last week to spend Thanksgiving with us.  They are not yet acclimated to the weather up here, so they spent a lot of the time bundled up.  They will be living in Dunsmuir (down the road about 16 miles) by the end of the year.
No turkey this year, but a nice one is in the freezer awaiting the next holiday.
Here's how the Mountain looked on Thanksgiving Day.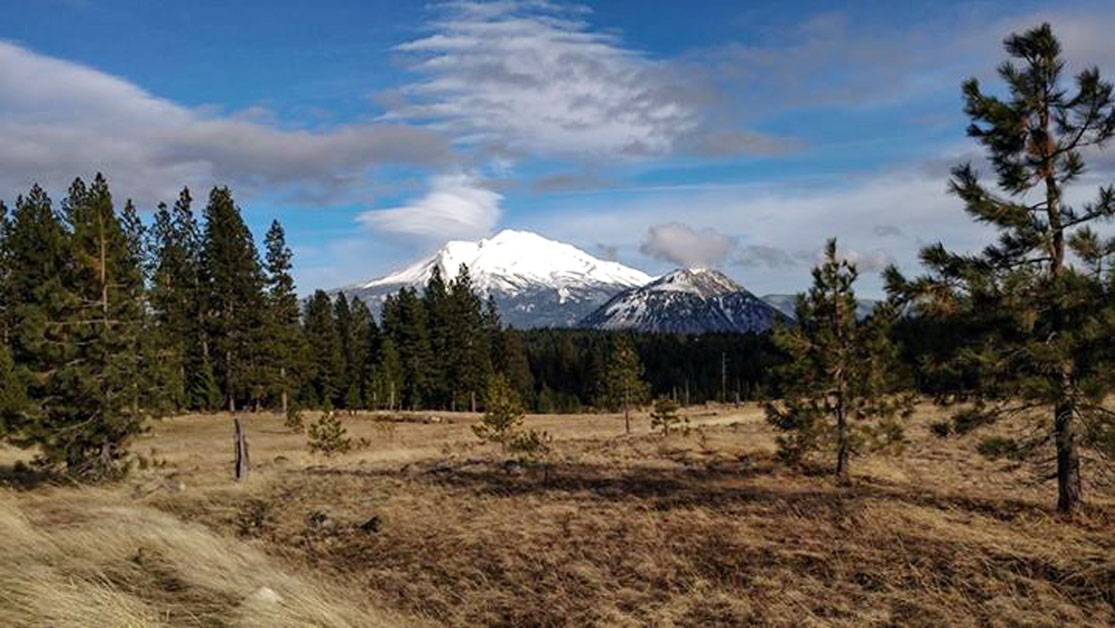 We started the meal with statements of thanks.  My life has been anything but normal lately, but I have so much for which to be thankful.  I am truly blessed.
~~~
One day last week I went to put out a fresh roll of toilet paper and noticed the packaging said "Bath Tissue".  That made  me wonder what part of a bath required "tissue". 
And that made me think of the time I went up to the bar in a pub to ask where the rest room was and the pert bird behind the bar said "That depends on whether you're a Brit who needs to rest or a Yank who wants to use the toilet."  In Cornwall, a least  the old part of Cornwall, the "bath" room is a separate room containing only a bath tub.  Makes sense to me. 
That line of thought led to the realization that Americans have a completely senseless array of words to avoid saying "toilet".  I'd bet any of you can list at least a dozen.
~~~
California has some interesting history.  Seems we live right in the center of this part of it.
WWII shut down the original effort, but it never died.
#CaliforniaHistory http://ThisWeekinCaliforniaHistory.com
~~~
Some time ago I said no treaty between the US and an indigenous Nation has ever been honored.  I was wrong. 
My son, Mark, who lives in western New York state, pointed out a treaty signed in 1794.  It is called " The Canandaigua Treaty" or "The Pickering Treaty".  It is a treaty between the United States of America and the Six Nations of the Iroquois Confederacy – Seneca, Cayuga, Onondaga, Oneida, Mohawk and Tuscarora.  It was mediated by local Quakers at the request of the indigenous peoples because they spoke English and could be trusted.  It recognized sovereignty and land rights.  There have been violations of the treaty, yet the treaty has never been broken and is still actively recognized by the Six Nations and the United States governments.   
The United States each year provides $4500 for the annual distribution of cloth to the Six Nations peoples. This annual affirmation of the obligations the United States government made in this treaty is more than 200 years old.
The Canandaigua Treaty Day Celebration, held each year on November 11 in Canandaigua, New York, is an event commemorating the continued observance of this treaty.
This information is online at http://www.ganondagan.org/Learning/Canandaigua-Treaty
In my opinion, one observation (with violations) doesn't line up well with all the broken promises and treaties.  Still, it is worth remembering.
~~~
And finally, a thought appropriate to the holiday season … with blessing for all …
It doesn't matter if your glass is half full or half empty.  Be glad you have a glass and there is something in it.
'Til next week …