25 January …
Well … our driveway and road have been closed since the first of the year.
Yesterday was to have been our day in Medford.  Snow on the flat measures more than 50 inches.  Since the last blog, we had a solid week of storm after storm.
Oh well …
~~~
I've been rereading the Holmes stories as they originally appeared in the Strand (in addition to the second in the fantasy trilogy I told you about last week).  If you consider yourself a Holmes fan and have not read the originals, I advise you do so.  I'm finding out (as I re-read) that movie and television projects have left out a whole lot of what was written by Conan Doyle.  I guess I missed all of that when I first read them because I was young and so didn't understand.  And there was a time gap between my reading and the movie versions so I didn't notice the omissions.
Another fun thing about this reading is tracing the use of parts of the stories in the current Masterpiece series.  Sort  of a mix-and-match.  One "fer instance" is the use of the sign of the four.  Curious?  Go find it.
As for the other book, it is set in Elizabethan England and I've always found that time captivating.  So much mystery.  So  much romance.  So much violence. 
Who did actually write the plays attributed to Shakespeare?
Was Elizabeth the First actually transgender?
So many questions.
~~~
Weather has been an adventure.  It has been years since we've seen a winter like this.  Our snow-moving equipment has limits.  Evidently so does that of the neighbors.  Last thursday the road (where it was still open) got blocked by equipment belonging to a neighbor down road when it broke down in a position barring the road and precluding calling for a tow.  There are lots of new owners in the area who have never seen a winter like this, did not prepare assuming they would be able to get in and out regardless, need to get out because they have fulltime jobs, and are verging on panic.  Those folks have called for professional road equipment coming to open the roads (at $100/hour)  … starting today.  Makes me wonder who will be paying.
So here is a collection of pictures of the winter of '17 …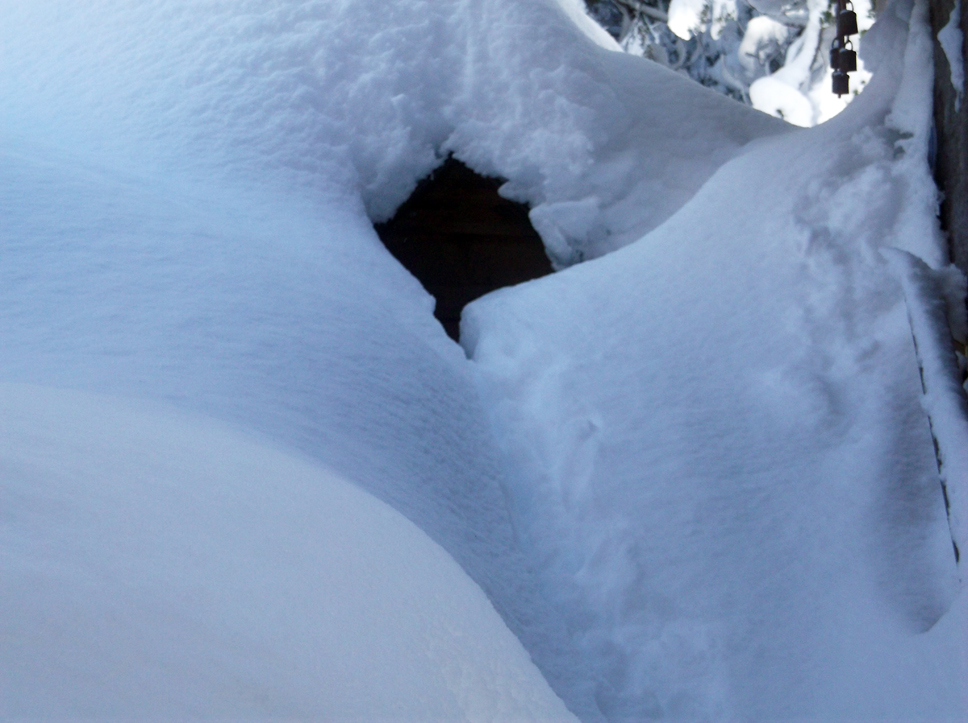 Doghouse outside back door with AC's tracks …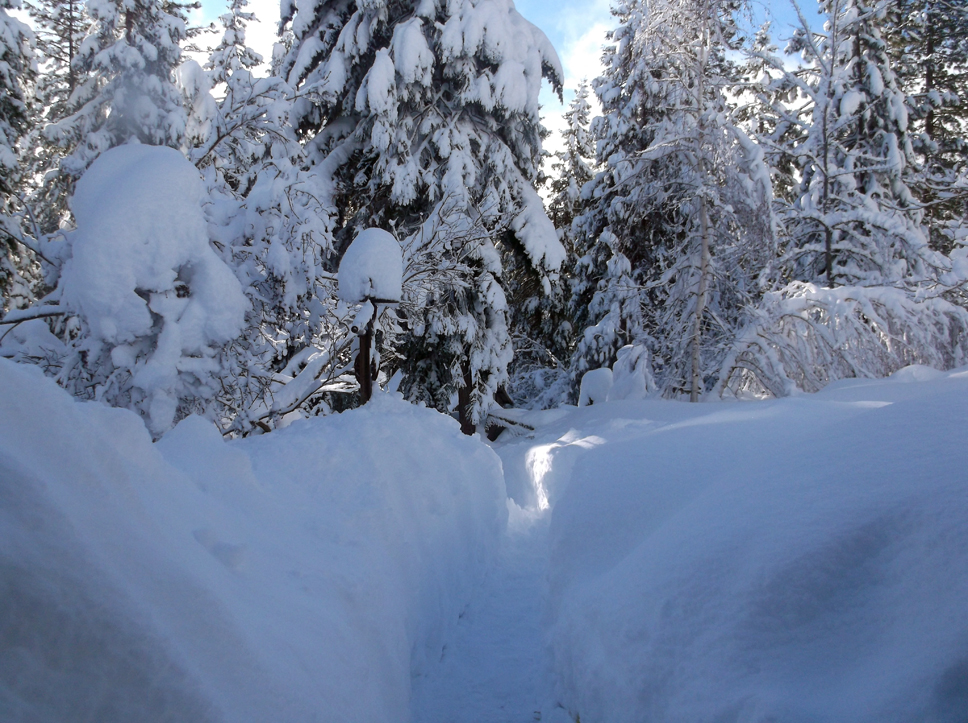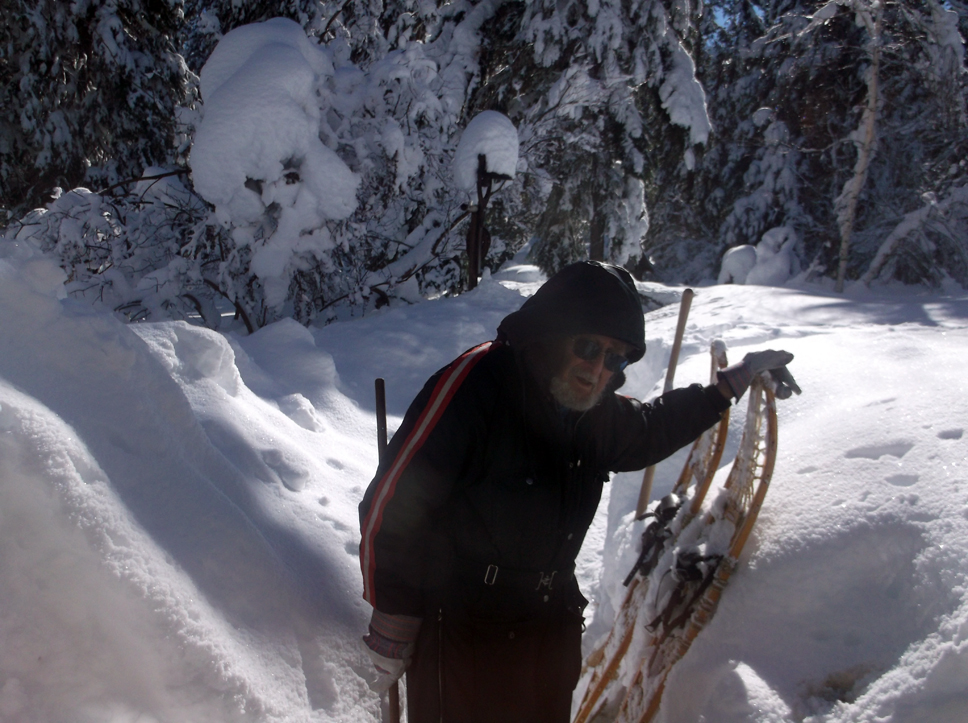 Depth outside front door …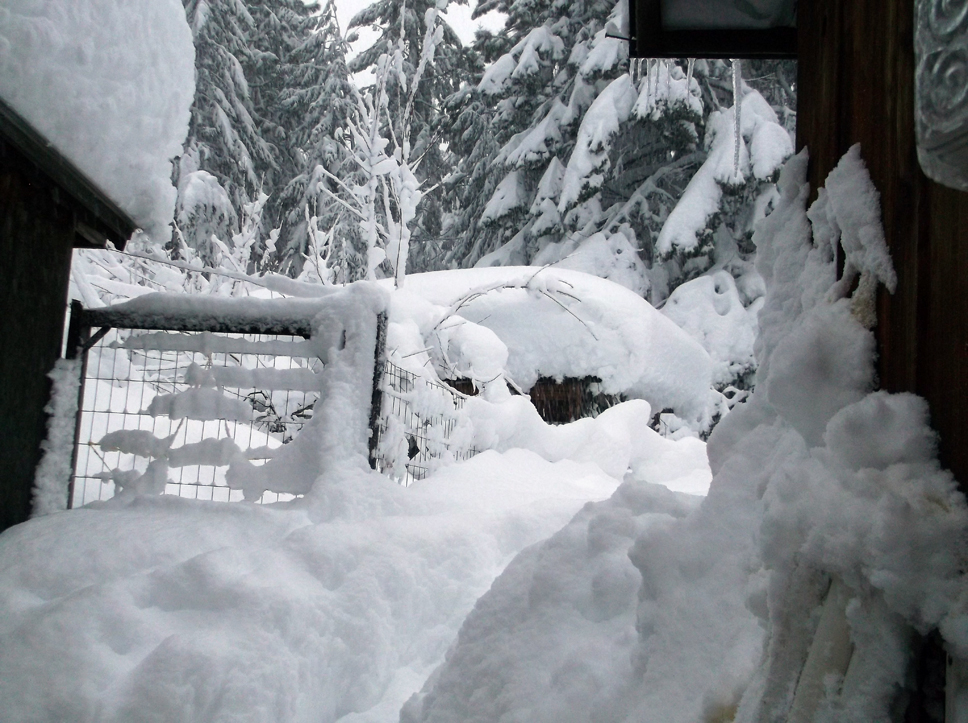 Gate into the backyard courtyard …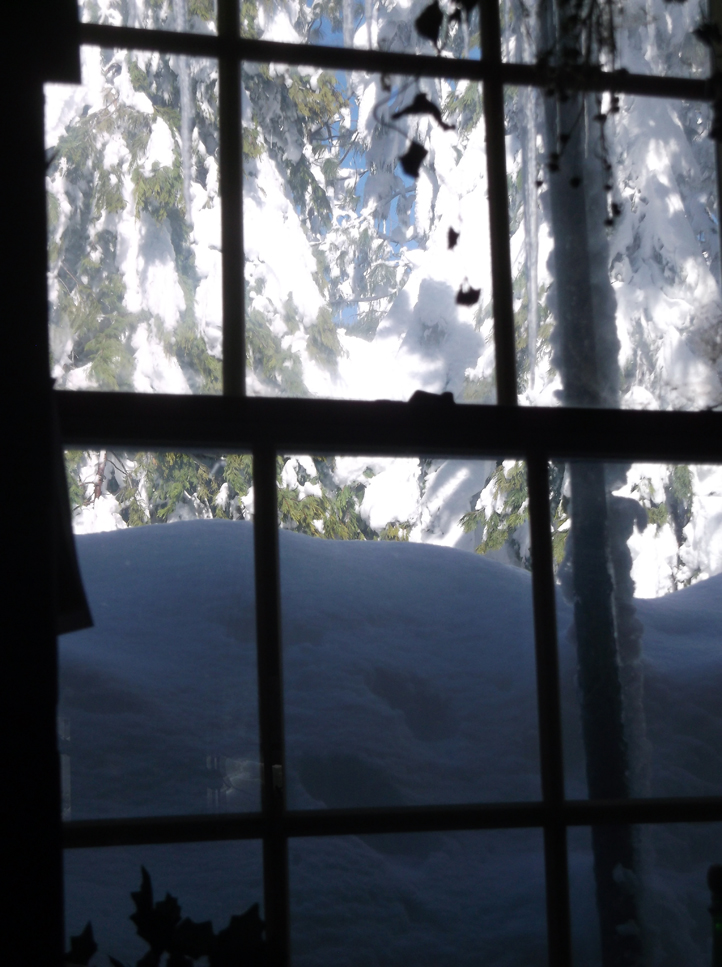 View out the north windows …
Depth of snow at the satellite dish …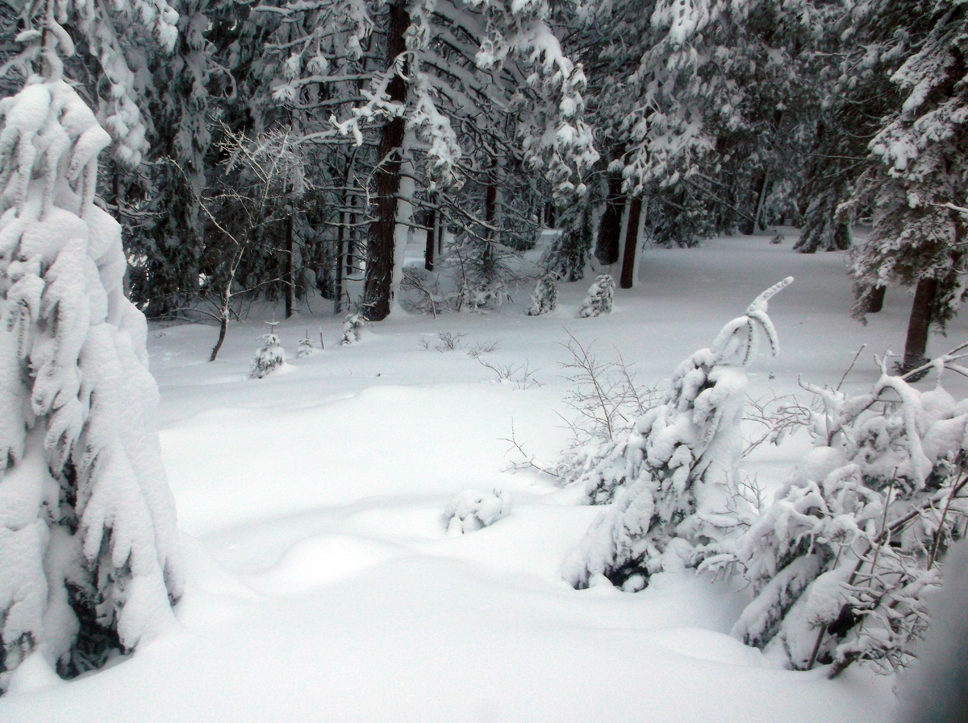 Route to the barn …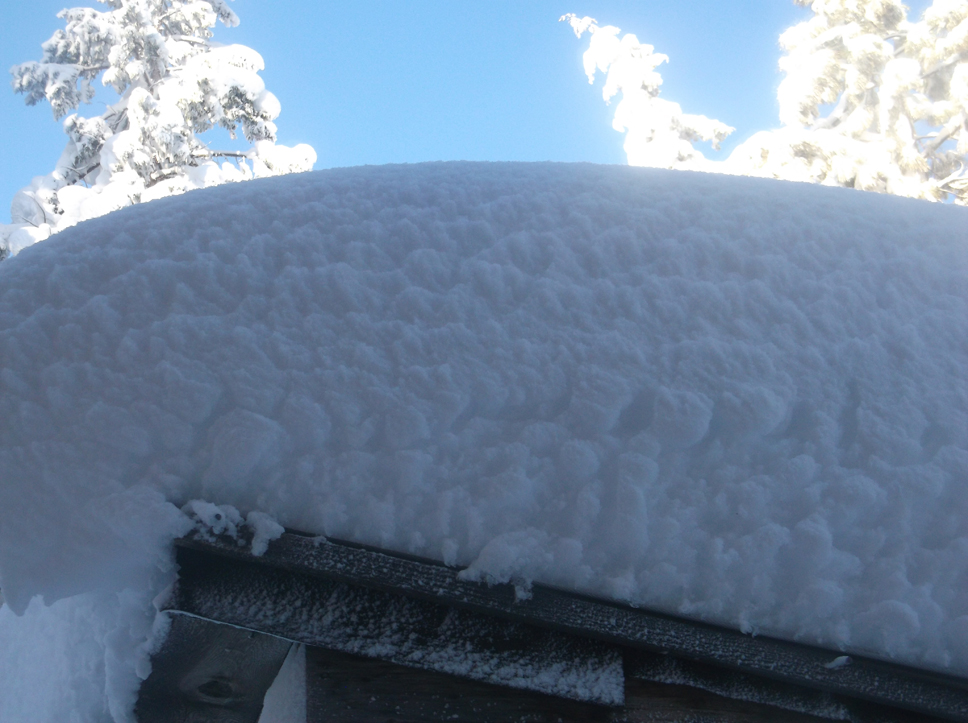 Snow on the woodshed roof …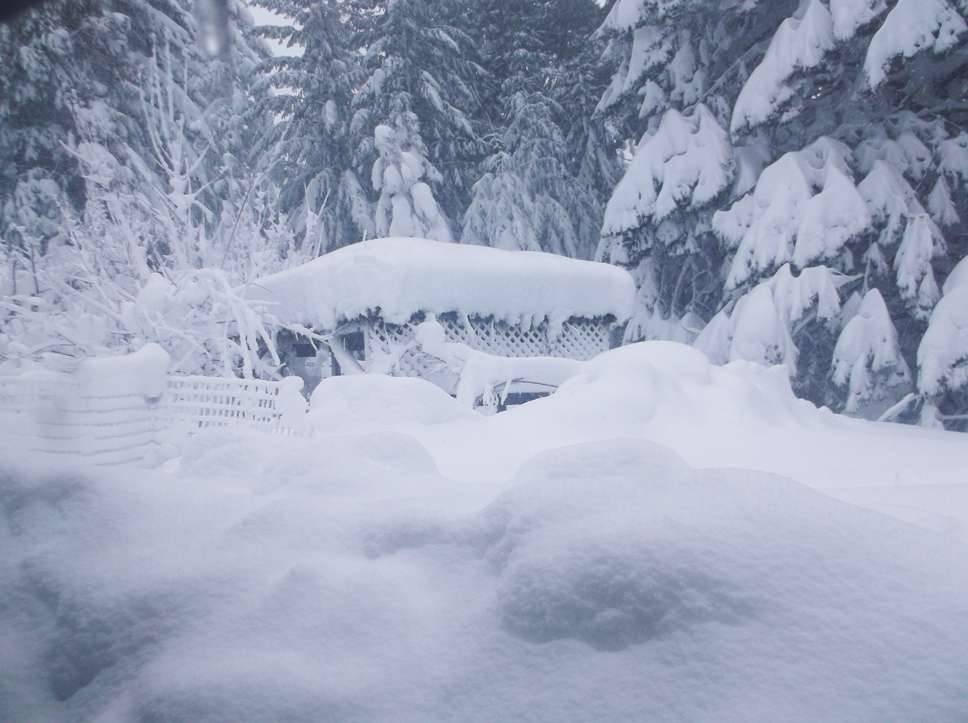 View of the courtyard …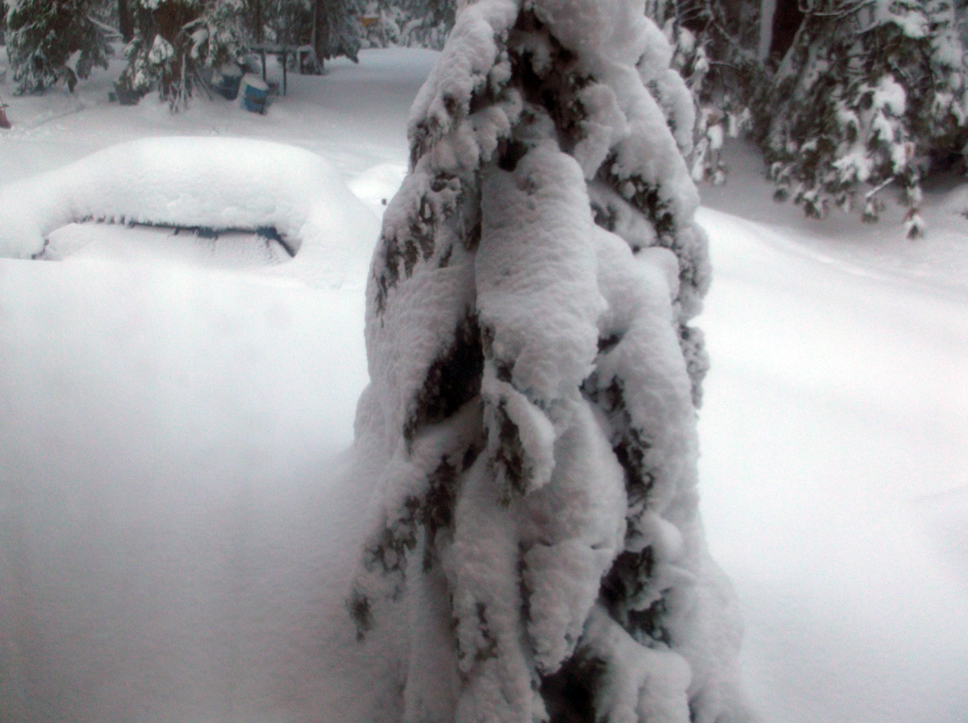 Can you see the car? …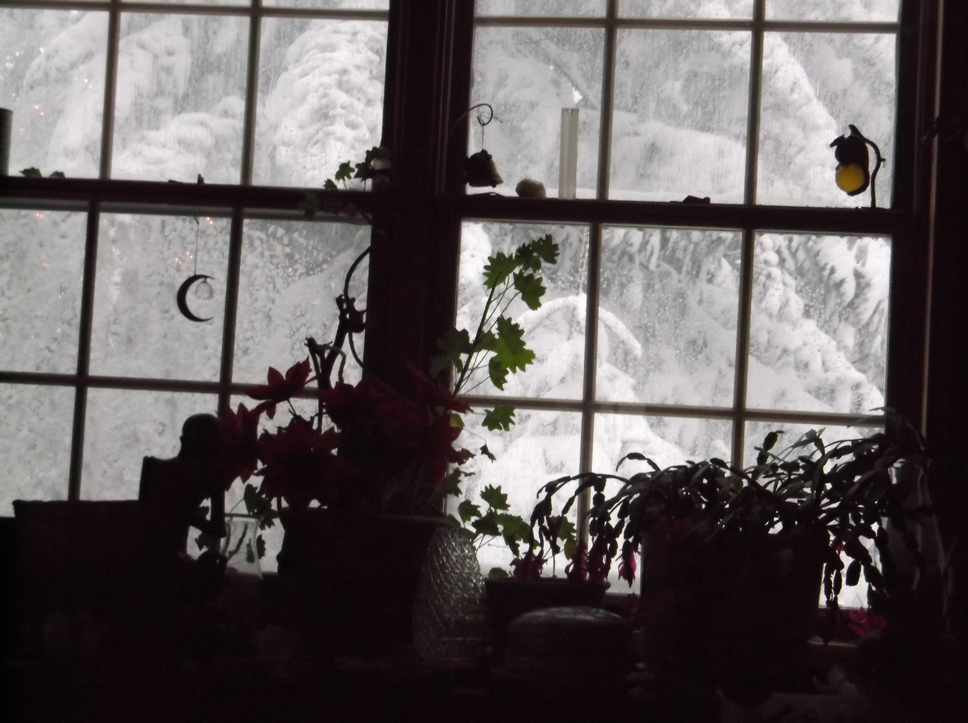 Out the east window …
And so it goes.  Fifty-four days 'til Spring Equinox.
~~
Due to winter conditions, there isn't much to write about, so … as a thought for the past week, one of my cousins offers this for times when you are stressed …
Breathe in. Breathe out.  Feel your roots in the Earth.  Feel your branches in the sky.  You are cradled by Earth, embraced by Sky.  You are a mirror by which the Universe knows itself.  Walk in Beauty.  You are the Beloved.  Earth has seen many changes.  Beauty will endure.
So … 'til next week …