17 August …
The New York crew arrived just before midnight last saturday. Everyone went right to bed.
Mexican Fiesta Sundays are a tradition with the NY family. So we are doing it here as well. The day after they arrived we did huevos rancheros for breakfast.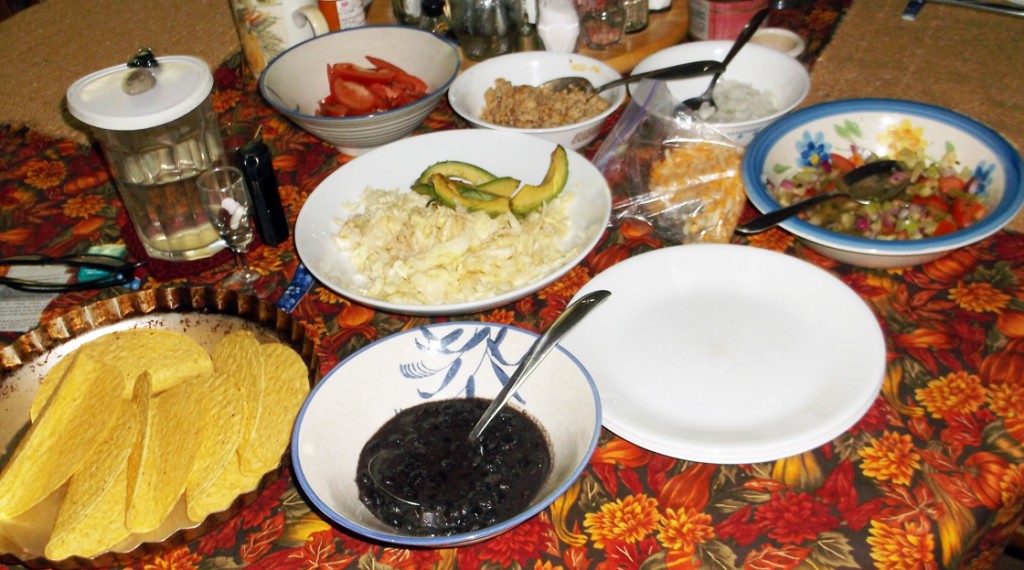 Then chicken tacos, California cheese and chorizo enchiladas, tomatillo ensalada, Oaxaca black beans and lime dessert with whipped topping. The rest of the day and evening they were on their own looking for leftovers.
I'm already planning next sunday's menu. I can only hope it will be cooler. Last sunday was the hottest day we've had this year.
The heat isn't bothering the New York folks too much. They had been having heat … but with humidity. At least here the heat is dry.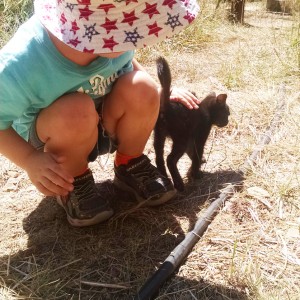 Monday was a further recovery day.
Paul went out to meet AC.
Tuesday was still pretty warm (read hot), so it too was a quiet day.
Tonight is the radio club meeting.  Since all four adults are hams (AB6UE, AB2LI, KD6WZC, and KD2JLY), we'll be going to the meeting after spending some time in the city park. Maybe it will be cooler there.
~~~
I recently made contact with another distant genealogical cousin. My grandmother was her great-grandfather's sister … so her grandmother was my father's cousin. I keep finding these folks whose great-grandparents were my cousins or some such.  Talk about feeling old …
But it is fun to make connections.
~~~
Didn't think I'd be watching the Olympics … but I had been a swimmer when I was young and the possibilities caught me. I'm glad I got to see some of those races.
And from there I got caught by the gymnasts.
A cousin is a tract aficinado so then I found myself there. We've been watching on NBC. All that time spent and I'm not really a "sports" person.
Oh well …
~~~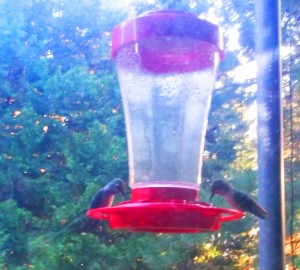 The hummers are here is full force.  So far, I've been able to get a picture of only two at a time even though there are times when seven or eight are active overhead.
~~~
Last year, when he was here, Paul got really involved with the clock at the foot of the stairs.  It has always been a favorite with his siblings. It chimes every fifteen minutes.  George and I don't hear it unless we are listening for it.  But for the first couple of days he is here, Paul hears it every fifteen minutes.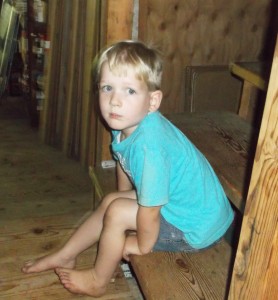 Sometimes he sits on the bottom step … waiting.
~~~ 
Had a bit of a problem with the water system tuesday. The pump stopped pumping.  Gave me a bit of a scare.  At the moment we are without an extra pump.  That will be remedied SOON so we don't get caught.
The problem, rather than being a bad pump, was a single connection.  George got it fixed quickly.
Then, a couple of hours later, it happened again. Again fixed easily and quickly.
Third time it happened, I was getting a bit concerned (again) and also a bit upset that the fixes weren't lasting.  But that time it got really fixed.  I don't know electricity and its ins and outs, but I am told wires got scraped, re-twisted, and sealed. All has been well ever since.
I still don't know why it came undone repeatedly. Oh well …
~~~
Today will be a busy day, so I'm getting this done early. The sun isn't really up yet.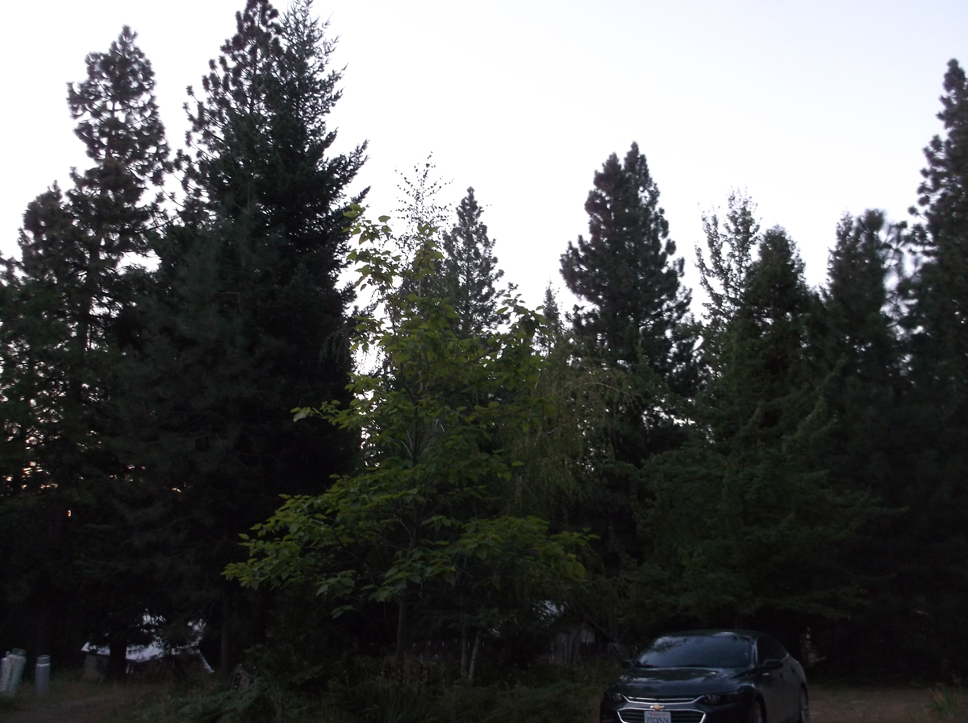 And that's it for now …
Those who were seen dancing were thought to be insane by those who could not hear the music."      –Friedrich Nietzsche
So …'til next week …