31 January …
Last Wednesday was a snow day.  Buses were late and some schools in Oregon were closed.  Not as bad down here (Why is "south" equivalent to "down"?  Who made that choice? When?).
This was the 25th.  I am convinced we will never again see winters like we had when George and I first moved here.
~~~
Paul recently brought home an art project.  He certainly isn't a realist, but may have potential as an impressionist.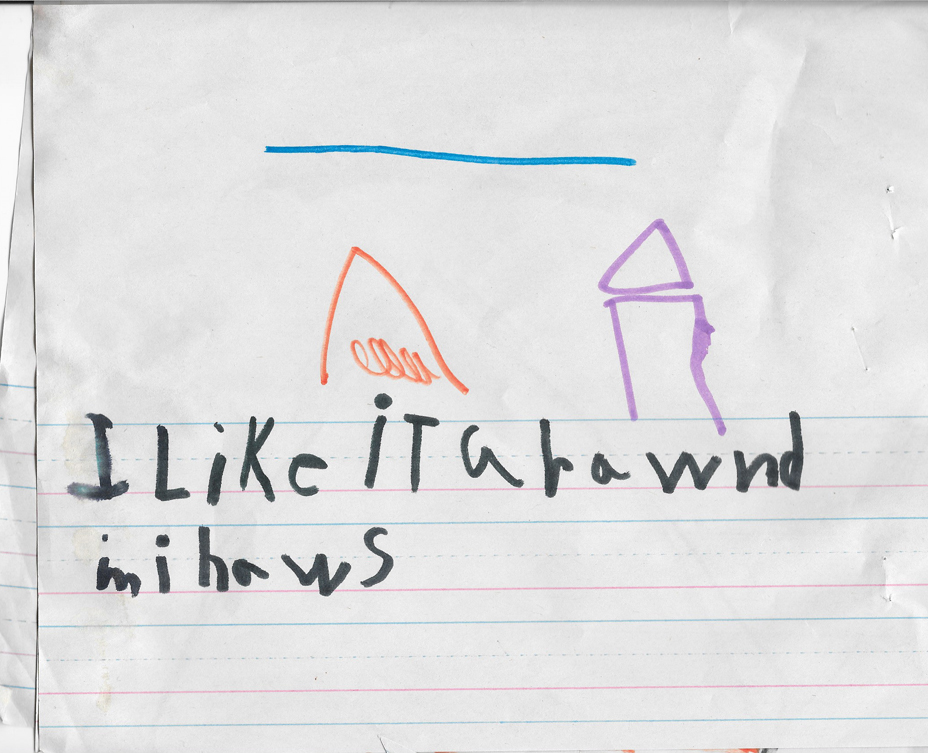 The blue is the sky.  The orange is the Mountain. 
The spelling is also impressionistic.  It is written phonetically.  Translation … "I like it around my house".
~~~
The eye doctor said the cataract in my right eye is worse so we scheduled surgery for March when the danger of bad weather is less.
Not so good news is that a new cataract is developing in my left eye.  Decision about that will be made after the first go'round.
~~~
I had started spinning fiber for a sweater for Paul a month or so before George died.  It is finally all spun.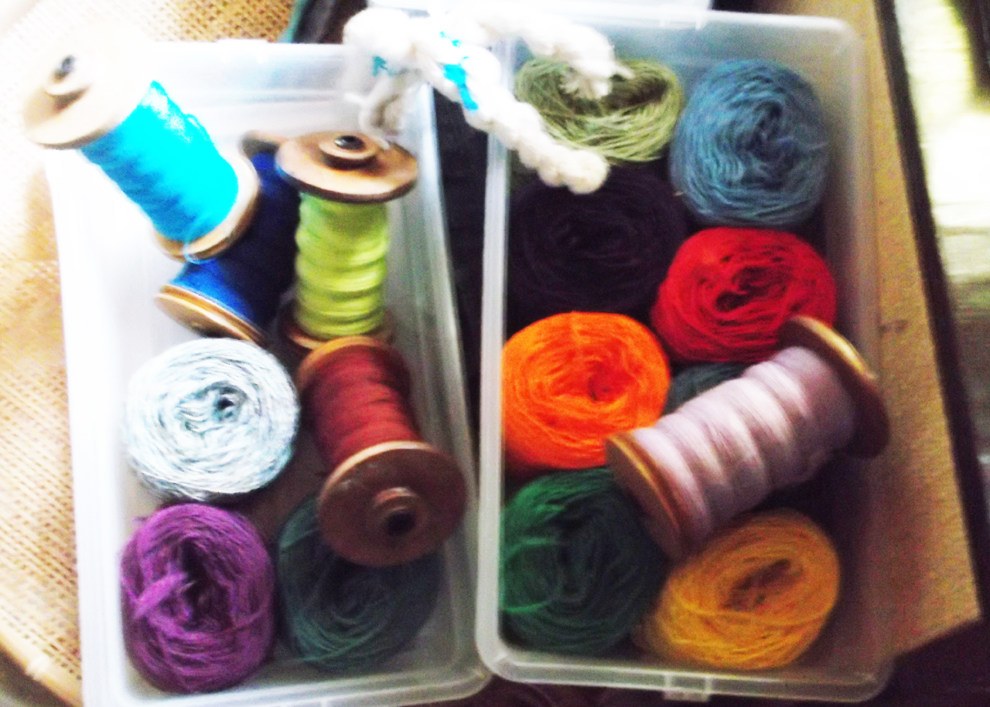 Next step is to ply the singles and then make skeins.  Next is to turn the skeins into balls and off we will go … a sweater of many colours … as soon as the Fair Isles vest is done for Tyler.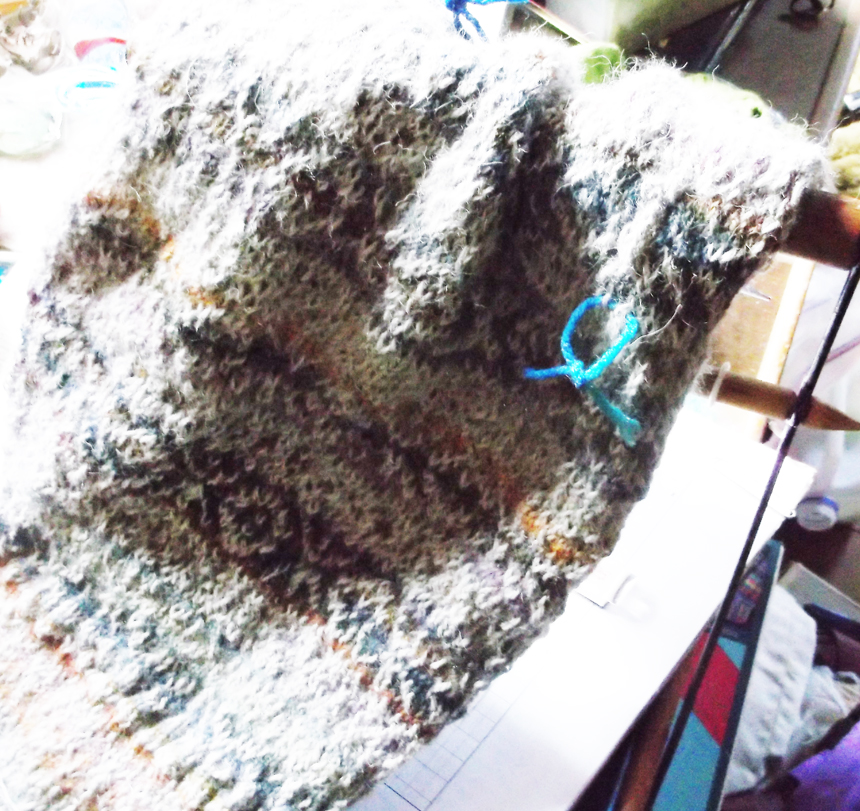 ~~~
Yesterday Mark and I went to the VA office up in Yreka to apply for a widow's pension.  We had been worried we wouldn't find the necessary papers in time but Mark sat down  and started sorting last weekend.
Going through George's desk was an adventure.  Among the treasures found were all his Navy papers and several family birth, death, and marriage certificates as well as deeds and other genealogical prizes. 
And it was all accomplished without too many tears.
~~~
Paul Michael's birthday was two days ago.  He is now officially six.
He has grown taller since they joined us here on Cold Comfort Farm.  Odds are he will top out at over six feet like his father and uncles.
He wore his new 'spenders and bow tie to school and took fruit cups to share.
~~~
Coincidence??? 
I had not heard Chopin's Funeral March in quite some time.  George and I enjoyed the interpretation done in the film "Aria" using all those piano players.  Then this past week, it has been on the Sirius "Symphony Hall" four days in a row. 
Is someone trying to tell me something?
~~~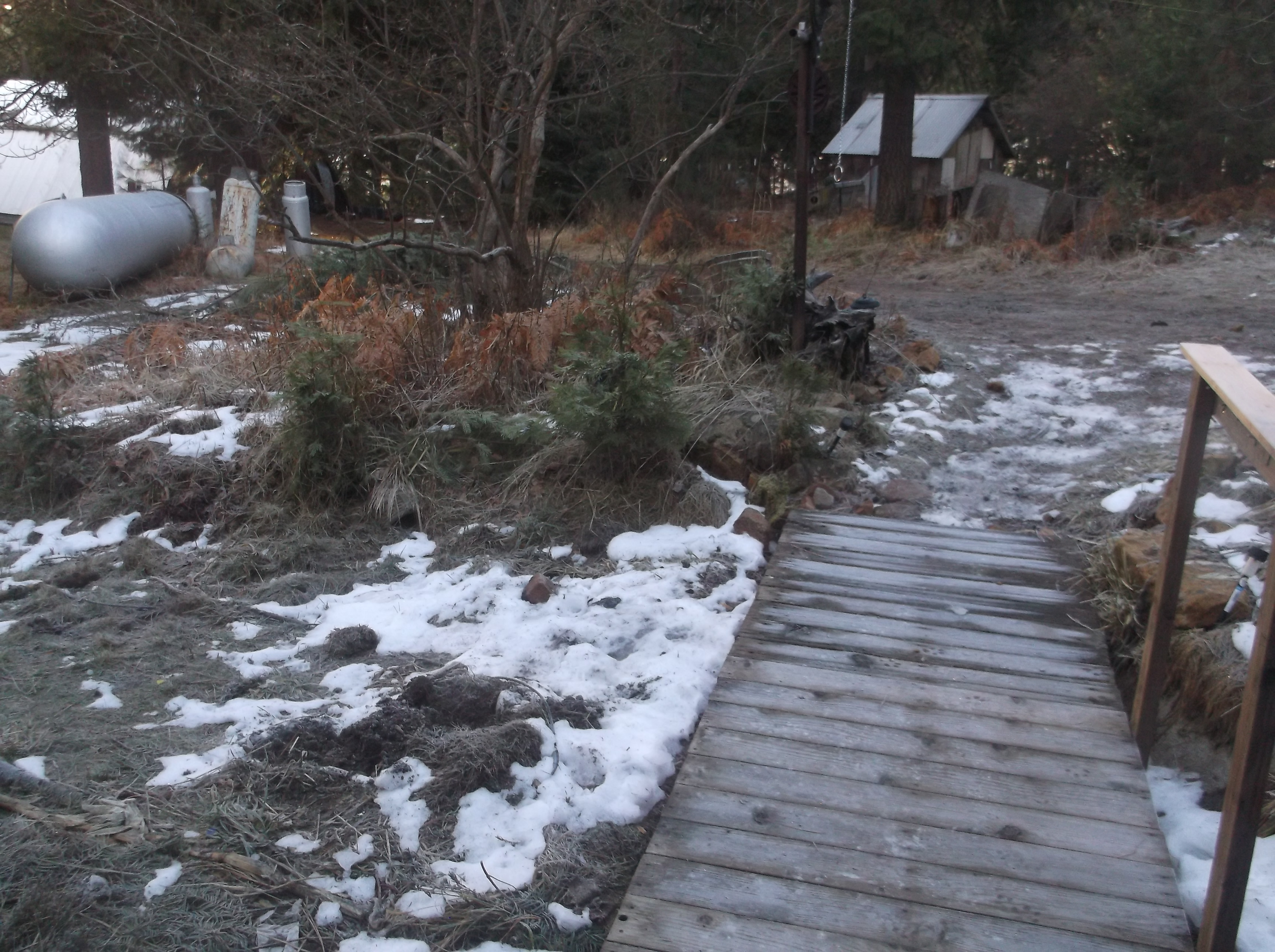 Another week gone and I am thinking of weather as I look out the front door.  In the past, late January and February had always been the stormiest part of winter …
"It's snowing still," said Eeyore gloomily.
"So it is."
"And freezing."
"Is it?"
"Yes," said Eeyore. "However," he said, brightening up a little, "we haven't had an earthquake lately."                       ― A.A. Milne
… and so 'til next week …