24 January …
Weather started the week with rain. Then last Friday we had one of those puzzling times when it was snowing and the sun was shining brightly.  An older relative who had been raised in the southeast used to say when there was precipitation and the sun was shining the Devil was beating his wife.  I'm not sure what the connection was supposed to be, but I've never forgotten the saying.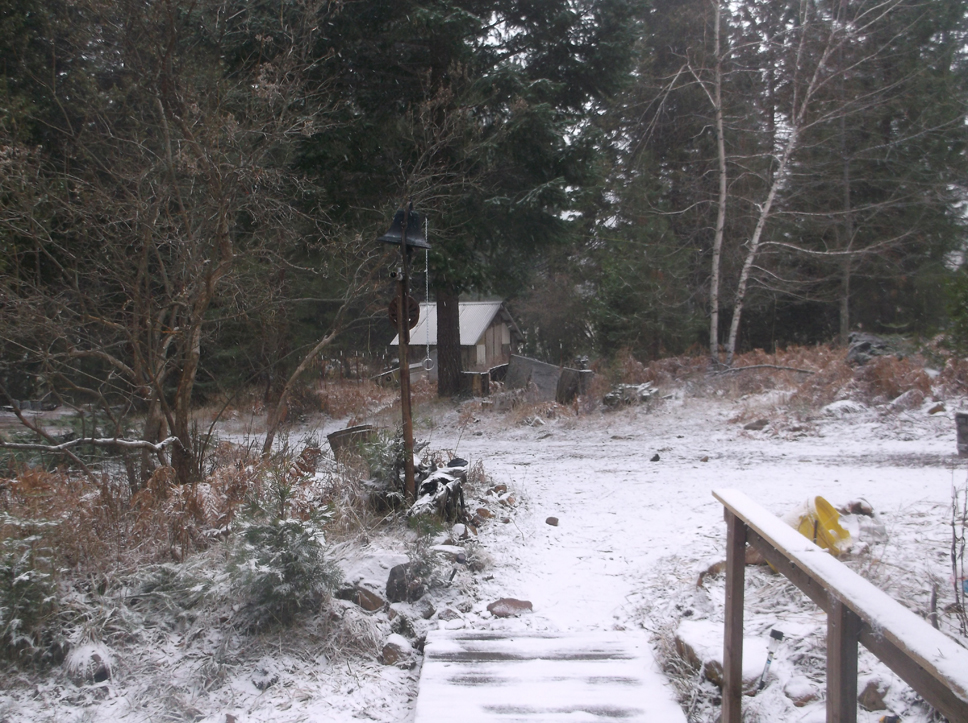 Sunday it began to snow.  At first it was just an occasional flake drifting down.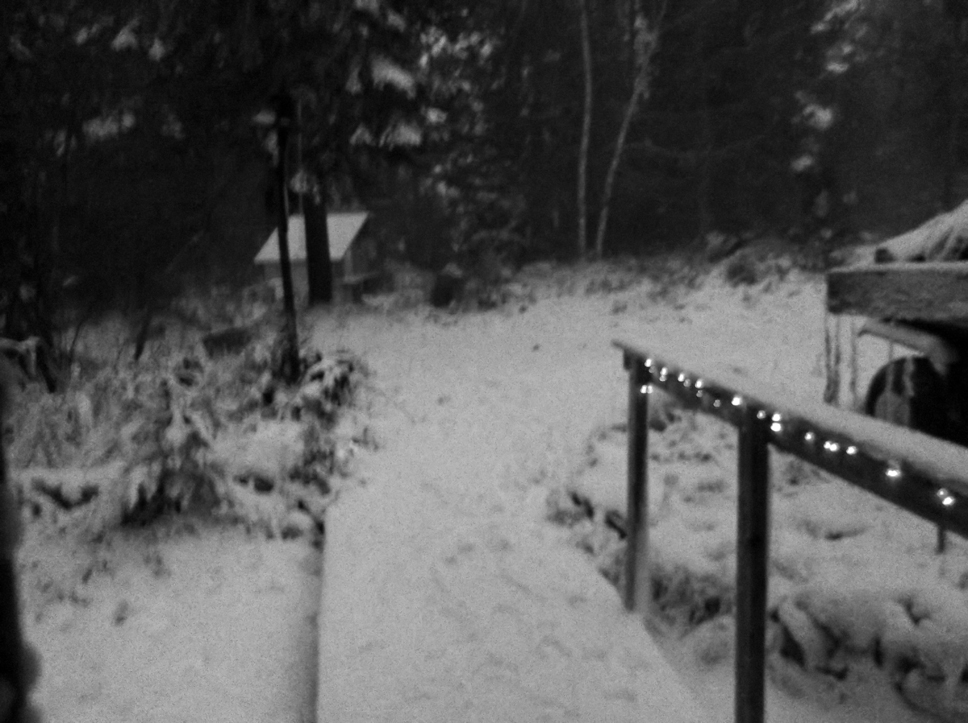 By dusk we had a skiff of an inch or two.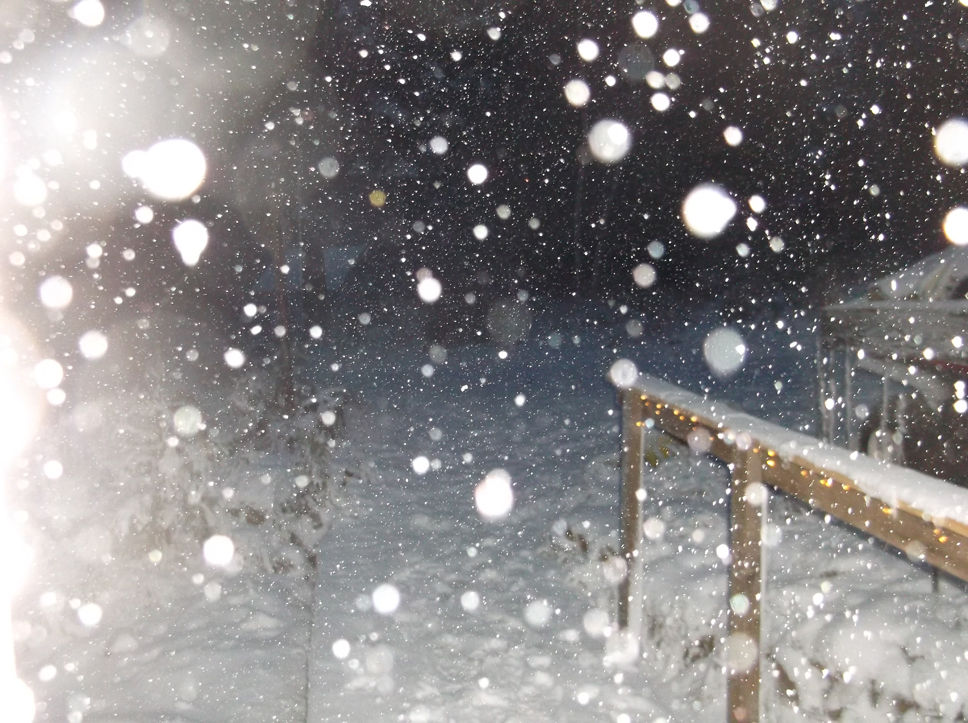 That night it continued to snow.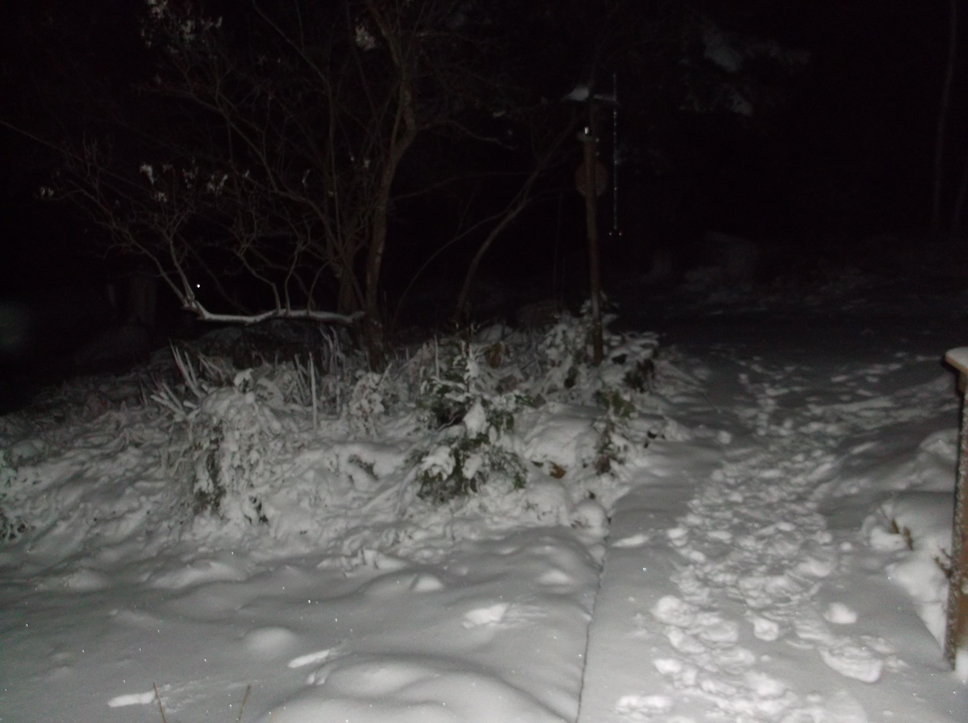 Monday morning Mark went out early to clear the road.  It has been years since he went through a winter here and he is having to relearn our snow patterns.  And Kamille has never been here in winter.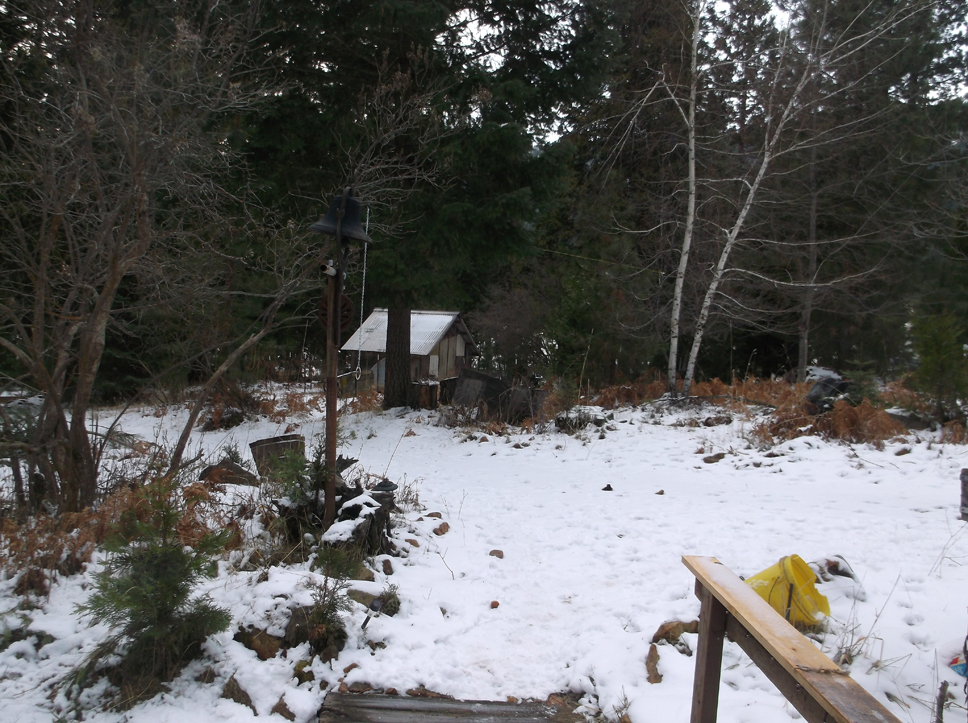 Tuesday it settled. 
Today we are on the eastern edge of a storm watch,  We shall see …
~~~
The radio club meeting went well.  It wasn't as difficult to step back into the Presiding Officer role as I had anticipated.  And the condolences were gentle … especially the one when a longtime friend gave me a hug and handed me a pint of ale saying "When you need this … here it is."
Plans for activities this coming year have started and I find I am able to do what needs to be done with a minimum of "memory" interruptions.
The class at the middle school began yesterday.  Six club members are involved in teaching the classes. The students who complete the class and pass the ARRL exam to become licensed amateur radio operators will be rewarded with more than a license (ticket).  Can't say what the reward will be since one of them may see this … but there are rewards planned.   
~~~
Last Saturday, Mark was installed as the Junior Warden in the local Masonic Lodge.  Freemason ritual is impressive with the emphasis on learning to live honestly and honorably.  Neither George nor my Dad were Masons, but my Grandfather Tyler had been an active member.  Membership just seemed to skip a couple of generations … although I am a life member of Job's Daughters.
The installation was followed by a taco-enchilada luncheon served by the ladies of the Eastern Star.  We had not anticipated a free lunch and at Paul's request, had planned to go to Burger King (we had coupons).  We will do that later.  The coupons are good through February.
A side activity of my attendance at the Lodge was reconnecting with folks I'd known in the past but hadn't seen recently.  One had been a Sheriff's Deputy I used to see in the Emergency Department and once out here on the Ranch when we had a problem. 
I worked with the wife of another. 
Two gentlemen had recently lost wives, so we had a short period of sharing.
 And I had once belonged to an investment club (back when they were all the rage) with one of the Eastern Star ladies.
All in all … a very good day.
~~~
I spent a couple of days last week going through boxes of pictures.  Talk about triggering mixed emotions.
Oodles of wonderful memories of wonderful days doing wonderful things in the company of wonderful people … among them my husband and sons.
Also oodles of tears.
The collection is now down to semi-manageable size.  I'll be going through again in a few weeks or months and resorting.  Some will be scanned into the computer (with explanatory text) and some will go into the fire or be passed along.  But for now the job is done.
Some interesting contrasts were found such as pictures out the dining room windows …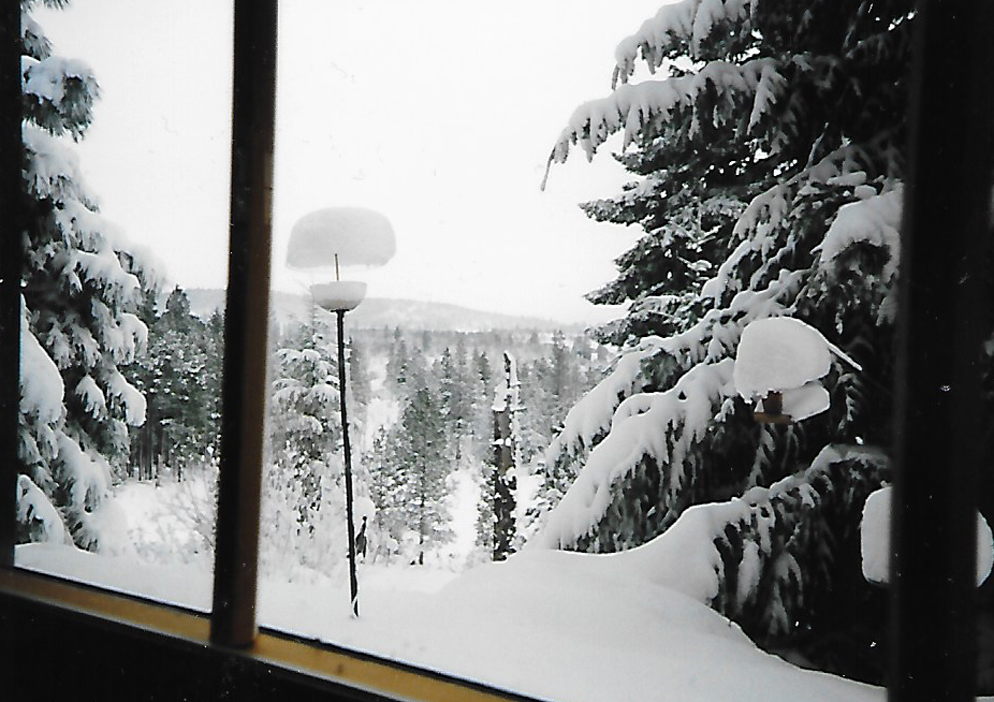 This is the old view out the north window.  You could see nearly a quarter mile down the road.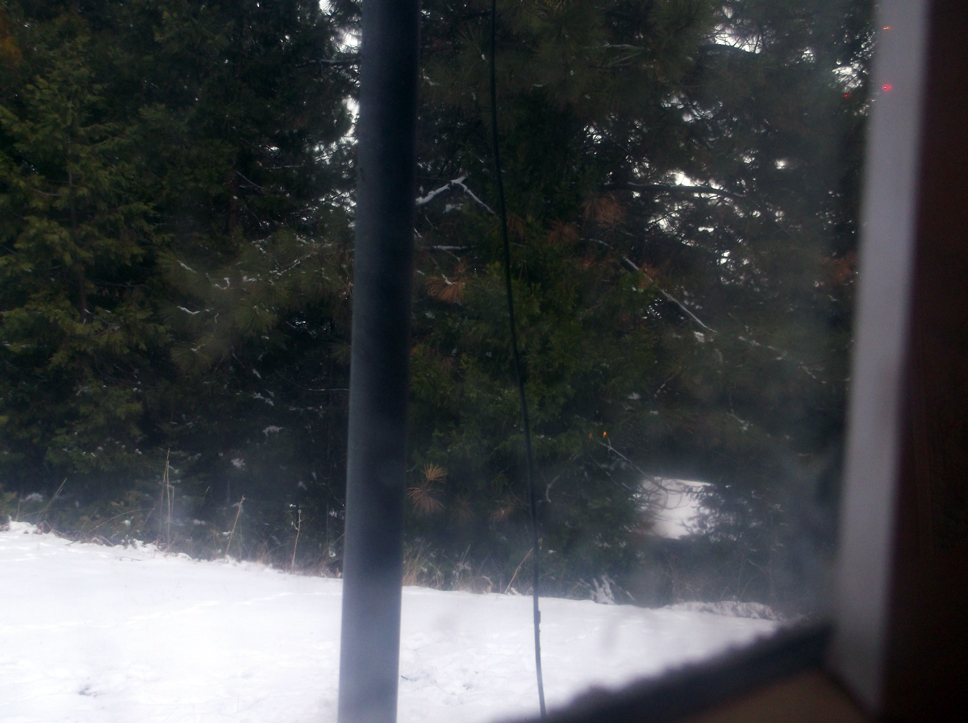 This is now.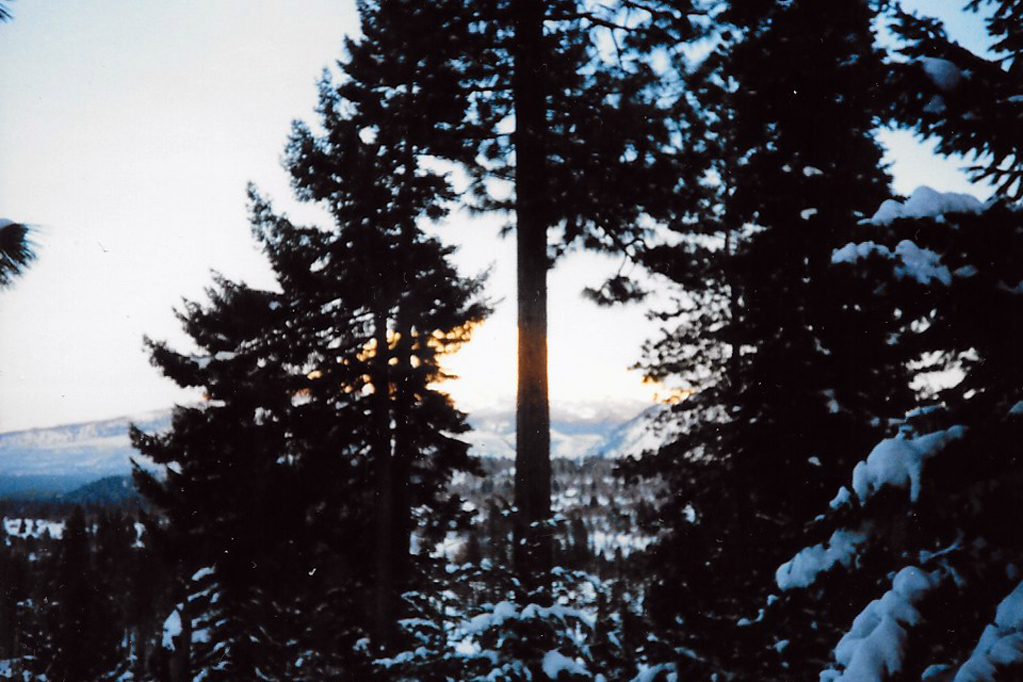 This is the old view to the east toward the Mountain.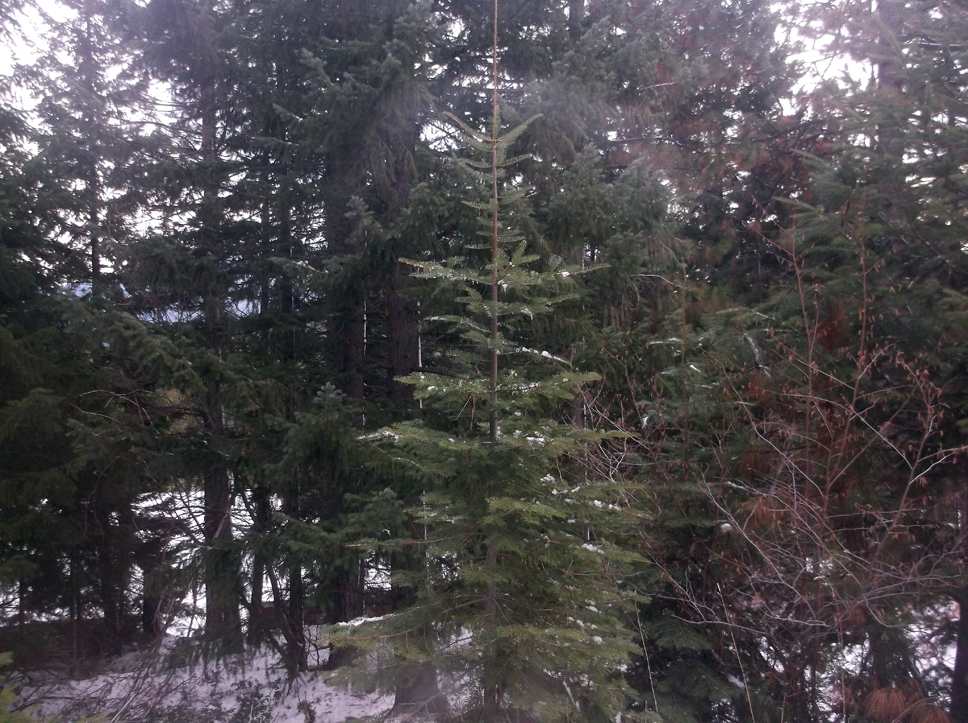 And this is now.
My how time changes everything.
~~~
A side discovery of sorting the photos was that my daughter-in-law is interested in genealogy.  I had begun to think I was the last of the family researchers and wondering what to do with all my information.  Now I can continue work with the assurance there is someone interested in the books I am compiling.
Onward …
~~~
Tomorrow I see the ophthalmologist.  I had seen him just last fall, but he wanted to see me again is six months because of the cataract in my right eye.
Report to follow.
~~~
 And finally a bit of advice … don't wait … do it now … say it now … look now … listen now …
… for one day you will have blinked …
So … 'til next week …