8 November …
It's been a fairly quiet week.
Soft rain began during the early morning friday and continued until it snowed.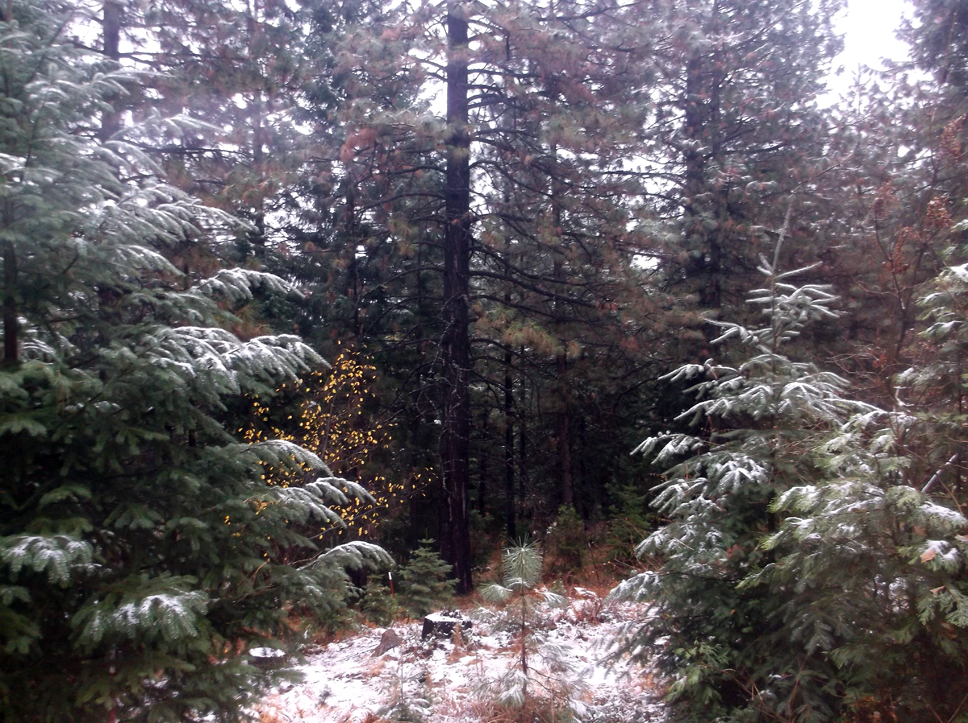 The birch trees are nearly bare, and it had just occurred to me that I should rake and gather the fallen leaf carpet to spread in the garden when it began to rain.  Oh well … maybe next year.
Paul and I had gotten 30 out of the 50 narcissus bulbs planted.  John suggested I put some bulbs in the refrigerator to force bloom during winter.  As soon as possible, I will plant the rest.
And it is currently raining with a rather strong wind.
~~~
Here are some pictures from the swapmeet-potluck at the radio club house …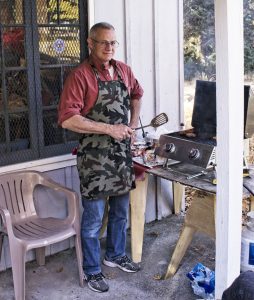 the cook …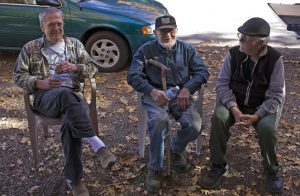 and some "elmers".
The food was good and plentiful,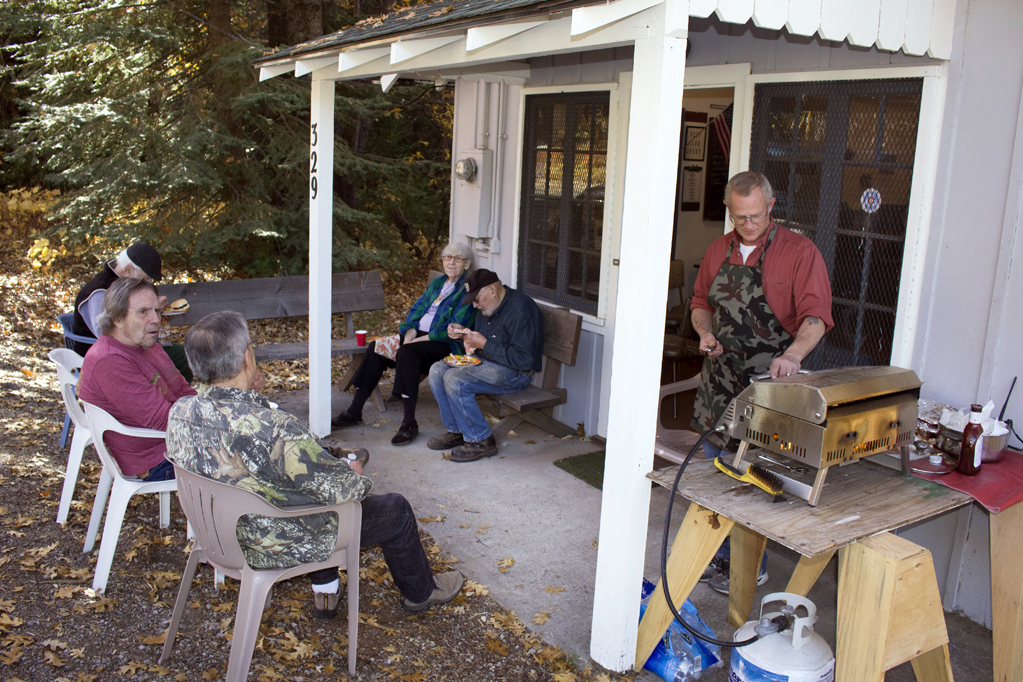 and George didn't buy anything.
~~~
Mark's idea to offer an amateur radio class at the middle school is solidifying.  There are thirteen students signed up.  They will learn morse code and physics and math and who knows what else, and those who pass the exam to become amateur radio operators will be given a free handheld radio courtesy of one of our club members.  The textbooks were provided by members of the local Masonic Lodge.
It will be interesting to see how many make it all the way to the radios.
~~~
The time change threw me for a loop AGAIN.  I hate it.  The one clock at which I look first thing in the morning is the one clock in the house which didn't get changed.
~~~
And time isn't the only change.  George is having cognitive changes.  We first really noticed them the day of the Headwaters Trail Runs.  He has seen the doctor and they have done some tests, but we do not as yet have a diagnosis.
It is causing us to rethink chores and times.  So with combining the two households and now this … life is undergoing changes big time.
~~~
But there is still beauty in which to walk. 
John took this picture of a section of Old Stage Road just to the south of us.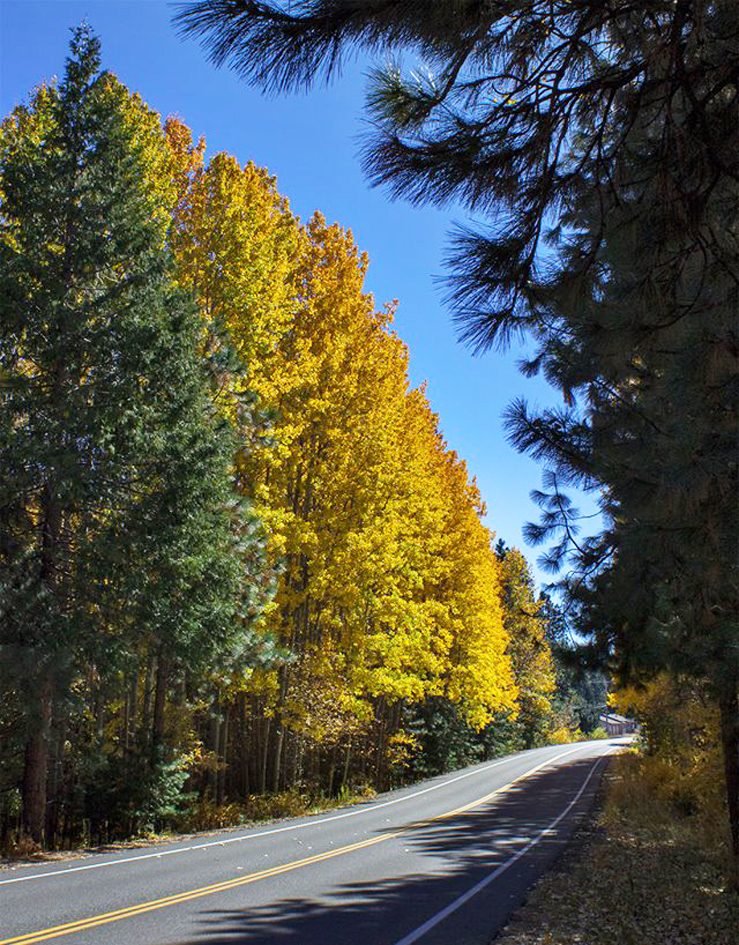 The white winter cactus is in bloom.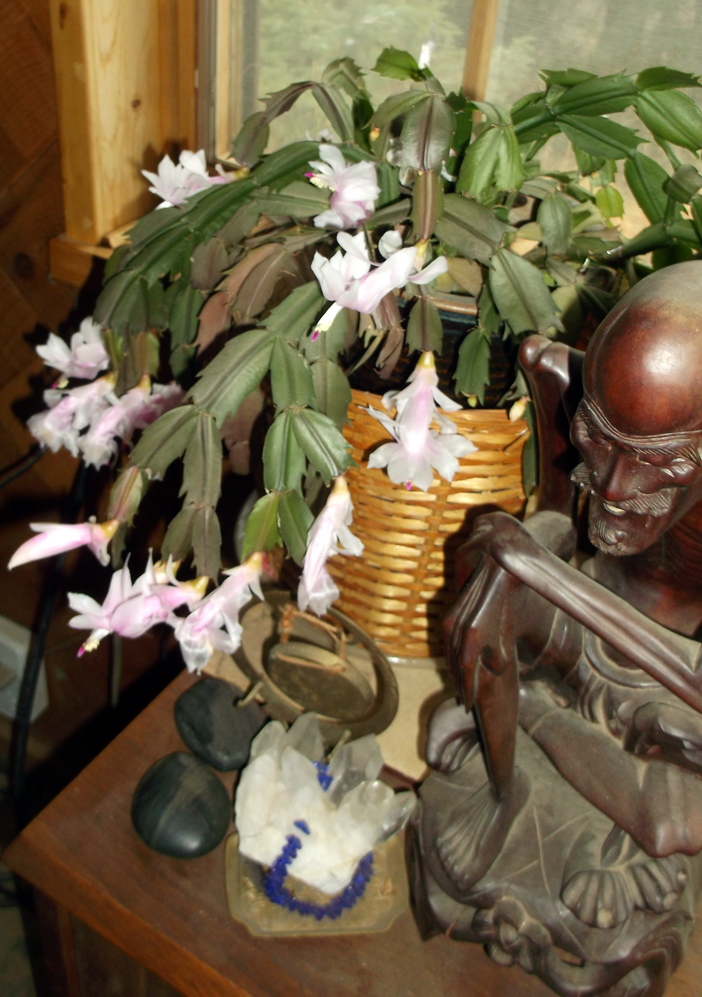 Winter approaches across the meadow.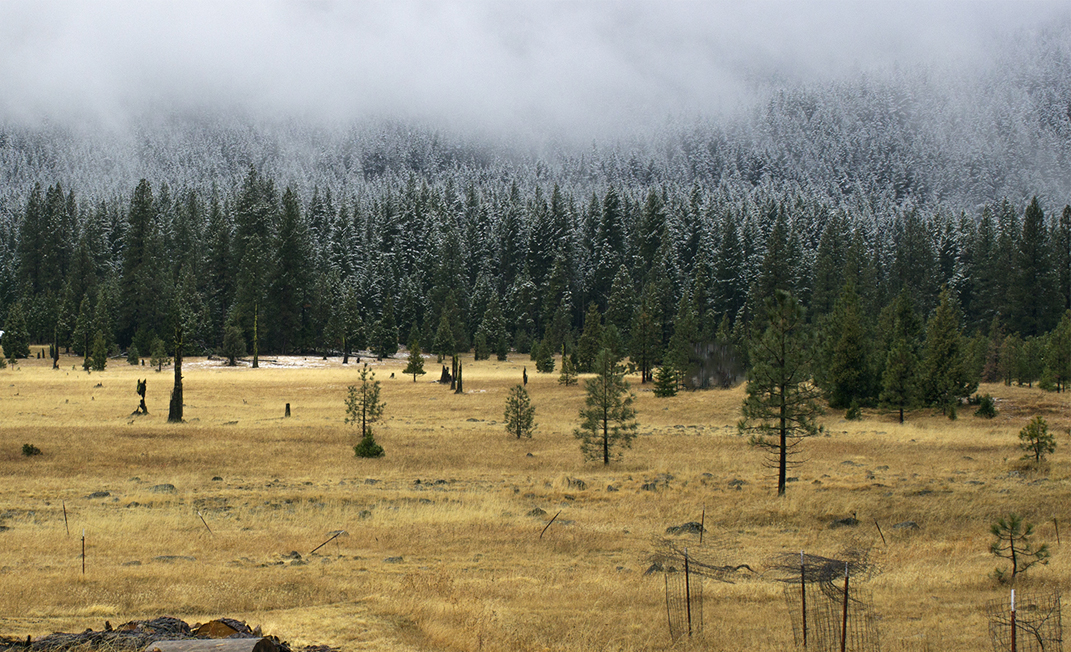 And the Mountain has donned her Winter attire.

~~~
So here's something to remember …
Every life situation has been sent to you as a test and challenge to help you grow.
So … 'til next week …