14 December …
 To quote John (and his eye) on saturday last …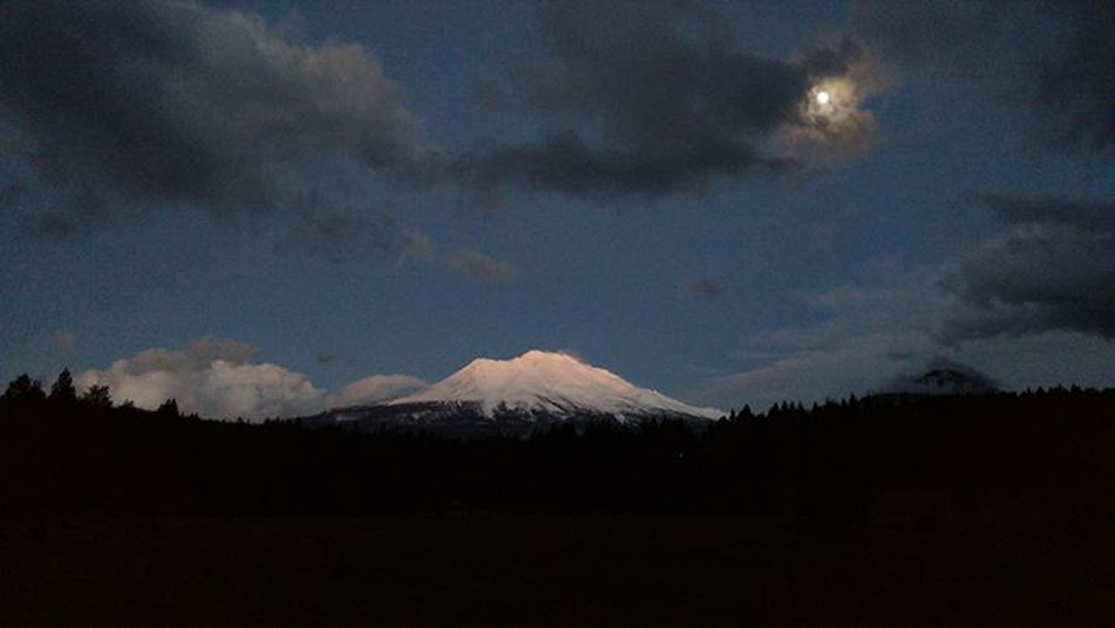 It's beginning to look a lot like Christmas.
~~~
The radio club has instigated a wednesday night net … i.e. a time when club members can check in with each other and/or make announcements.  George and I missed the net last week and two members contacted us to ask if we were okay.  That surprised me (although it had been snowing) while at the same time adding a layer of comfort.
We will try to not miss another net.
~~~
It has been a quiet week.  John now has a key to our mailbox so he will bring in any mail when he comes and we no longer have to make special trips out.
John and Michael are moving and moving is tiring under the best of circumstances.  They will be settled as Siskiyou County folks by the first of the year.
Then, next year will be Mark's turn to move west with his family.
The circle is forming.
~~~
Last thursday morning there was a rather large earthquake off the coast near Ferndale.  It was a 6+ but was about a hundred miles offshore and we didn't feel it.  There had been a smaller one a year or so ago, but it was closer to land and we felt that one.
The Cascadia is more than overdue to let go … and when it does it will most likely be a BIG one.  That would be trouble for the coast and some are saying since the Mountain is dormant (just asleep, not dead) it could be trouble around here.
Oh well … stay tuned.
~~~
Weather report … Snow began wednesday evening.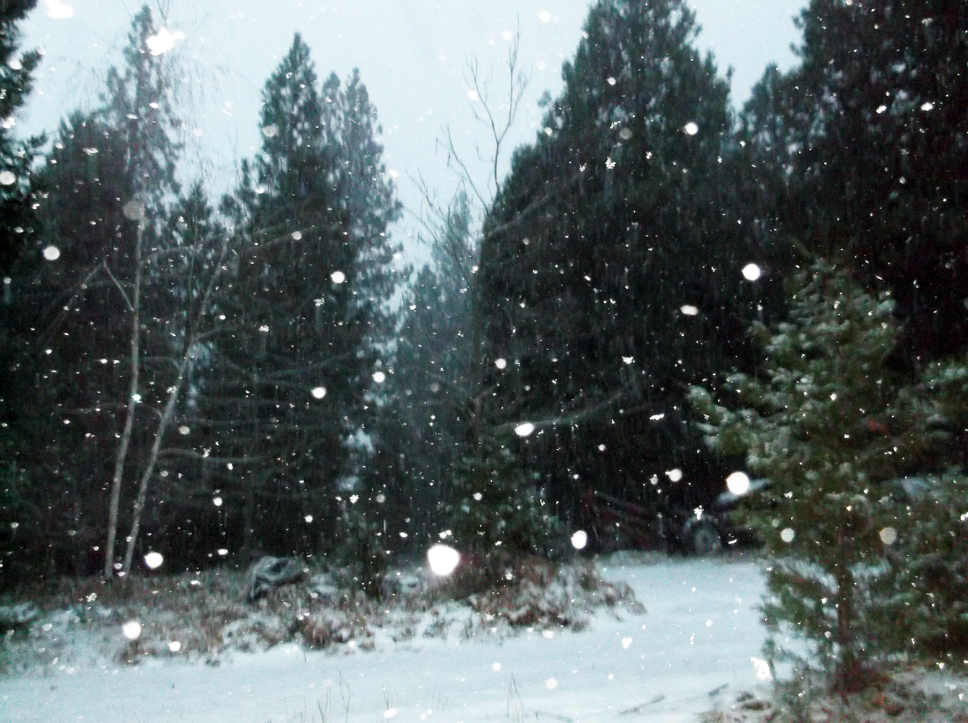 There was about an inch on the boardwalk when I went to bed.  Wind overnight left some drifts.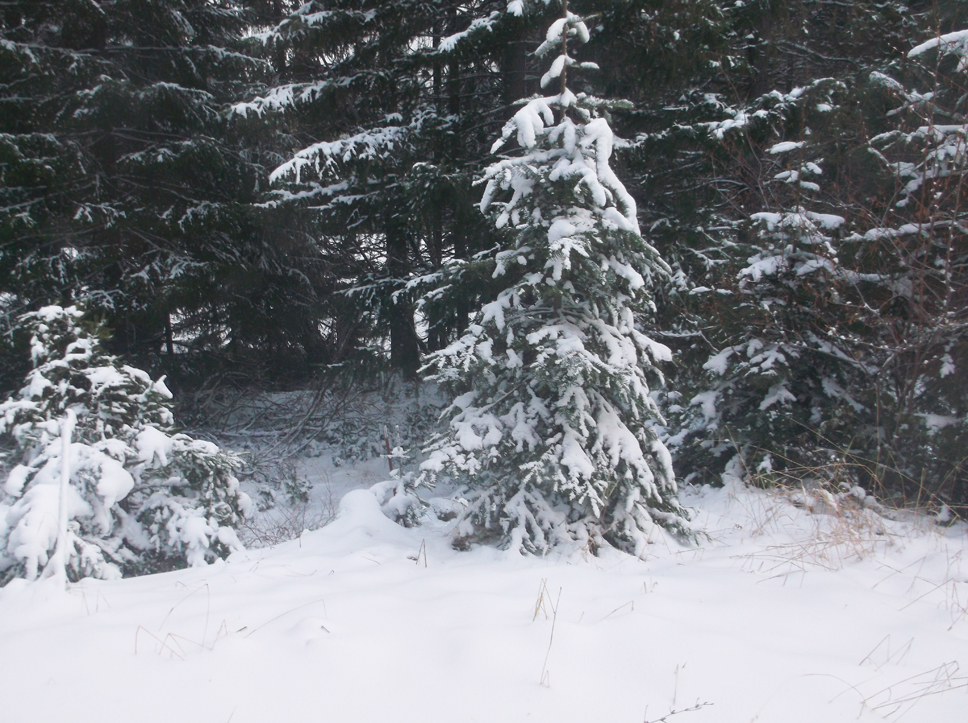 Thursday morning, George inspected and although the driveway was clear, the road down the hill was blocked by a drift which George was able to clear friday morning good enough for 4x4s.
Since then we've had soft rains, melt, and COLD temperatures with another snow storm due tonight.
~~~
Cat report … AC now sees himself as guardian and insists on helping me with whatever.  I went out to the woodshed a couple of days ago to bring in some firewood and there he was … rubbing up against my ankles, sitting on my foot, talking and purring … and when I went into the shed, he climbed the ladder so he was up at the level of my face and hands as I reached for the firewood.  He inspected each piece as if to say "This one is okay" or "Nope, not that one this time."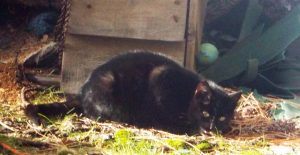 He is mine and I'm sure he thinks I am his.
~~~
Opera this week was one of which I'd never heard … "L'Amour de Loin".  It wasn't what a quick look at the title might suggest. And it definitely wasn't to my taste.  Oh well …
Next saturday will be Strauss' "Salome".  That I will enjoy.  I remember when some soprano (I don't recall which) actually did the dance of the seven veils.  I can't remember if she did it with or without a body suit. 
Shocking …
~~~
There has been more hoopla about what to use as a greeting during the holiday season.  Some people seem to believe that you have to choose one, and only one, greeting and if you choose differently from their choice, you are wrong … or worse.
I disagree. 
A commercial on a local television station spews their choice in-your-face and boasts "Yes, we said it."  It makes me feel I might not be welcome in their establishment since I might choose a different greeting.
As in so many situations … I choose for me and you choose for you. 
If one or another of the possible greetings (such as Merry Christmas, Happy Hanukkah, Kwanzaa Greetings, Blessed Solstice, Joyful Yule, Beautiful Lucia, or Happy Holidays) is your choice … use it … but I advise you use it without pushing and with kindness.  Then if anyone objects, that's their problem. 
At the same time, allow me to use the greeting I chose.
This writer now steps down off the seasonal soap box and wishes you all a wonderful holiday season … wherever you are and whatever you celebrate.
(Cwtches to all that need one.)
So … 'til next week …