7 December …
A day that lives in infamy …
This morning, at 0900, we will watch "Tora Tora Tora" … again.  We recently watched the PBS specials about the Oklahoma and the Arizona.  Guess you have to have been born before 1935 or so to understand. 
Reminds me that sometimes I start talking about history and then realize that what I remember quite clearly happened before the parents of the person I'm talking with were born and isn't considered important enough to teach in school.
Oh well …
~~~
John's holidays are being complicated by his move to Siskiyou County.  He has been making trips since last week transferring belongings and furniture from Marysville to Dunsmuir.  However, they have a secure place to live as of 1 December with a wonderful south facing place for his plants.
He will be with us for Christmas.  I'll be serving turkey so he will have to make do with stuffing, mashed potatoes, gravy, salad, and vegetables.  Oh well …
I am sooooo excited to have him so close …
~~~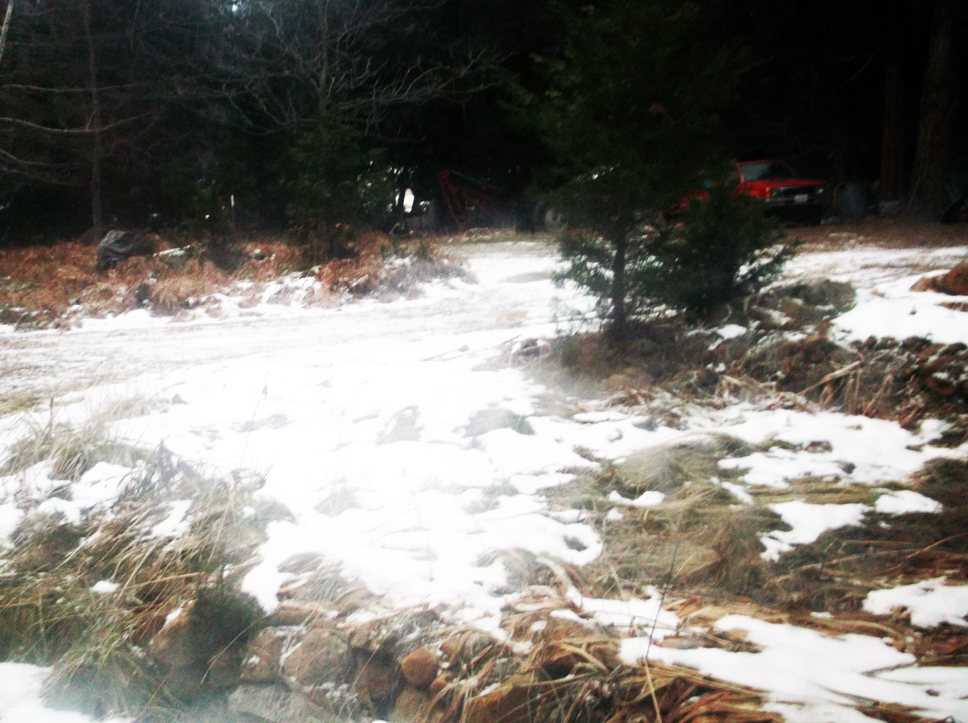 Weather has been cold.  Mornings, just before dawn, in the 20s.  Scattered rain, ice, and snow.  The Old Farmer's almanac, which is more often right than wrong, says we're in for a wet, warm winter. 
We shall see …
~~~
Remember last week when I yammered about Americans and their aversion to the word "toilet"?  Well, I got this from a cousin …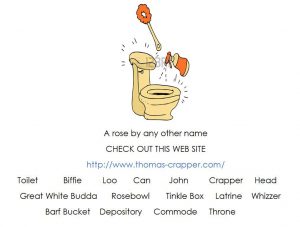 How about potty and WC and tinkle pot and toitoi?  Got those responses as well.
Can you add any others? 
Intelligent, intellectual survey, right?
~~~
Cat report …
AC is integrating with the barn cats.  He still spends most of his time around the house waiting for a "people" to come out.  Lately, he is often joined by the fluffy black cat, the sleek black cat with the white "locket" on its throat, and sometimes the two grey kittens.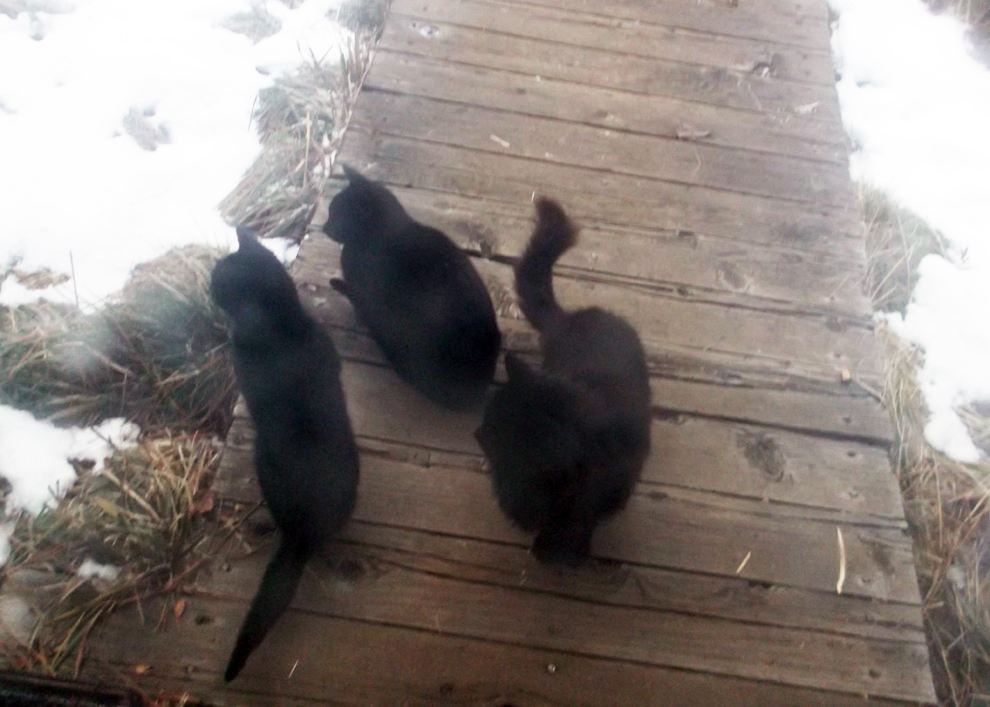 And the other cats are learning from him.  I've been able to pet the fluffy cat twice.
~~~
Something to remember in the years to come … 
"As we let our own light shine, we unconsciously give other people permission to do the same. As we are liberated from our fears, our presence automatically liberates others."
…  Marianne Williamson
We are free to laugh at clowns.

So … 'til next week …