12 October …
Well … my Spinzilla total was 5,221 yards or 2.97 miles.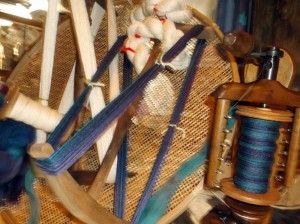 Last year I did 5,866 yards or 3.33 miles. That's about a third of a mile less.  
I am still spinning "cobweb" according to the gauge in Meg Swanson's lace book.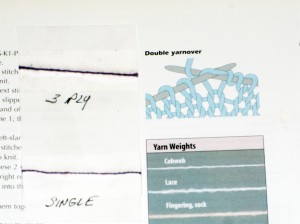 I do enjoy spinning and now my stash is reloaded.
~~~
AC has finally begun to grow.  For a long time I thought maybe he had been runted by being abandoned, but he is developing into a lovely cat. 
He has become friends with the rest of the cats at Cold Comfort.  In fact, he and the furry black panther seems to have developed a play partnership.  It's fun to watch AC jump her and then the two of them roll and run.
He now waits for me at the front door.  He must be very aware of light levels because, at this time of year, dusk and dawn times are fluid and that's when I go out to close in the hens and feed him
If only I weren't so allergic to cat dander, he'd be a house companion.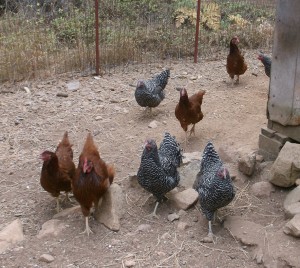 And the pullets will start laying soon.
~~~
John arrived yesterday.  Heart-lifting …
I was getting a bit worried about heat for the winter.  Since neither George nor I are as young as we once were, getting wood cut and stacked is no longer an easy chore.  But John will be helping today, and he and Mark have arranged for some already cut and split to be delivered.  Blessed sons.
Rain is due to begin this evening so whatever is to be accomplished outdoors has to be done today.  This series of storms is predicted to be a doozy. We shall see.
~~~
Random thoughts early in the morning …
I think I have used the words "graveyard" and "cemetery" interchangeably.  Then a bit ago I learned they aren't the same.  It seems graveyards are cemeteries, but not all cemeteries are graveyards.
Churches are the difference.  If the burial place is in church property near a church it is a graveyard.  Any place the dead are buried, entombed, or inurned is a cemetery.
Around here there are commercial cemeteries, historical cemeteries, municipal cemeteries, private family cemeteries, … but none connected directly with a church like ones back east and in Europe.  Hence … no graveyards in Siskiyou County.
Don't ask how I got on this subject.
~~~
Another word thing came up just this morning.
I have always thought a "maze" and a "labyrinth" were two different forms … that a labyrinth was a single path in the form of a spiral and a maze was a walking puzzle with side paths and dead ends.  But according to www. dictionary.com, and my 1947 5th Edition of Websters, the words are interchangeable.
Learn something new every day …
~~~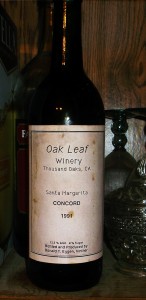 One dinner last week, we opened the next to last bottle of wine given to us by our brother-in-law Don from his Oak Leaf Winery … some Concord from 1991.
Don died in February of last year, but he is still with us.  I contunie using some dried rosemary he gave me.
~~~
Another thing taking up mind time … negative verbs in English.
Is it better "not to do" something or "to not do" something?
But enough with word play already …
~~~
Autumn colours continue to please.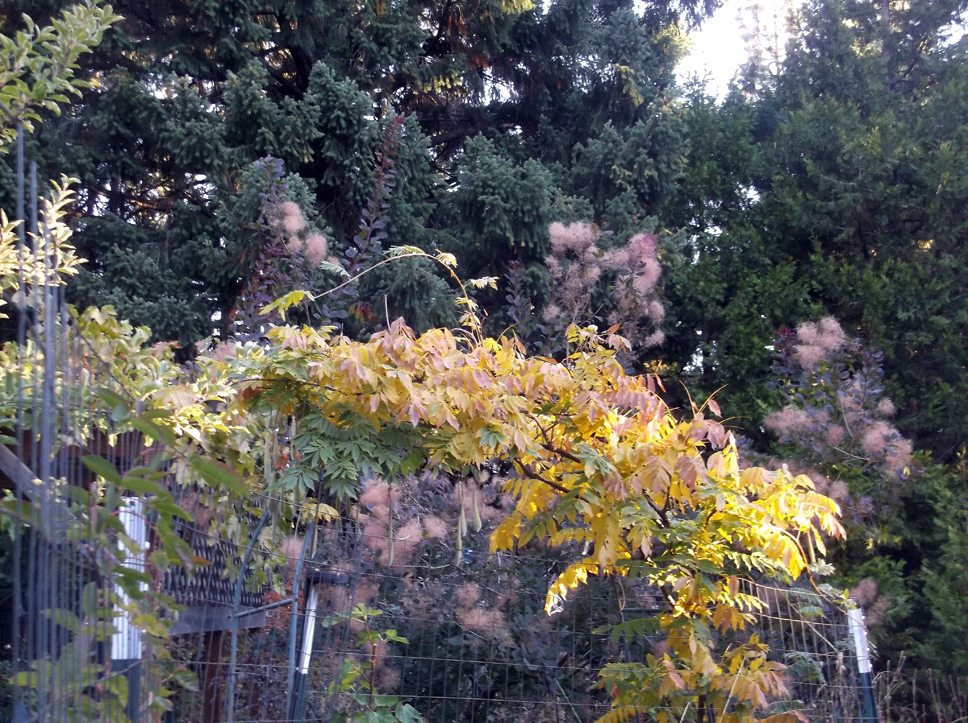 the wisteria and the smoke tree …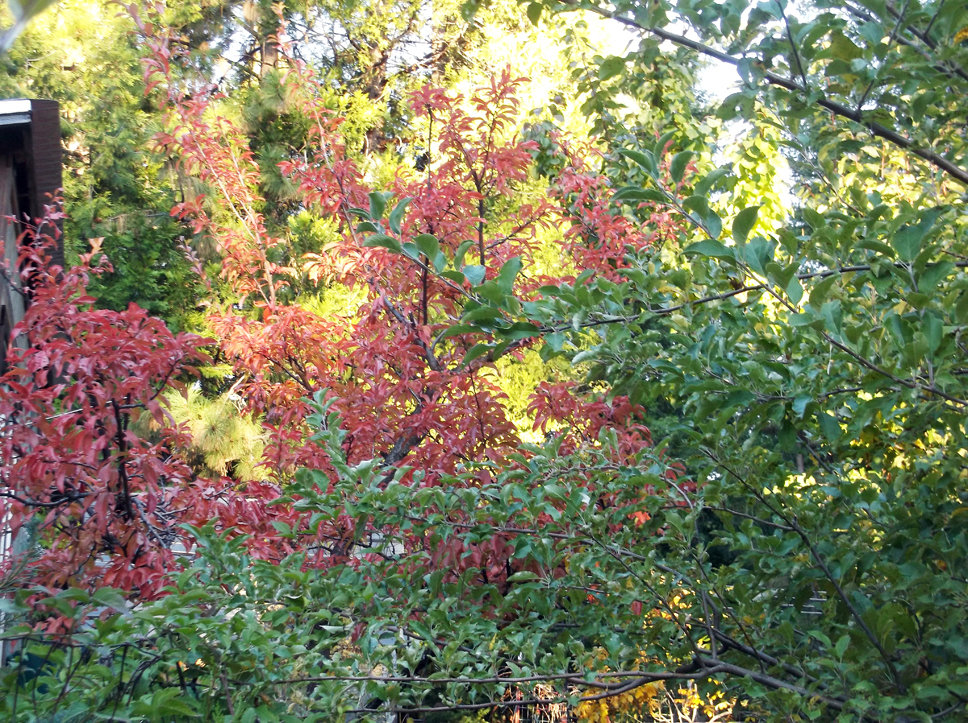 the plum tree …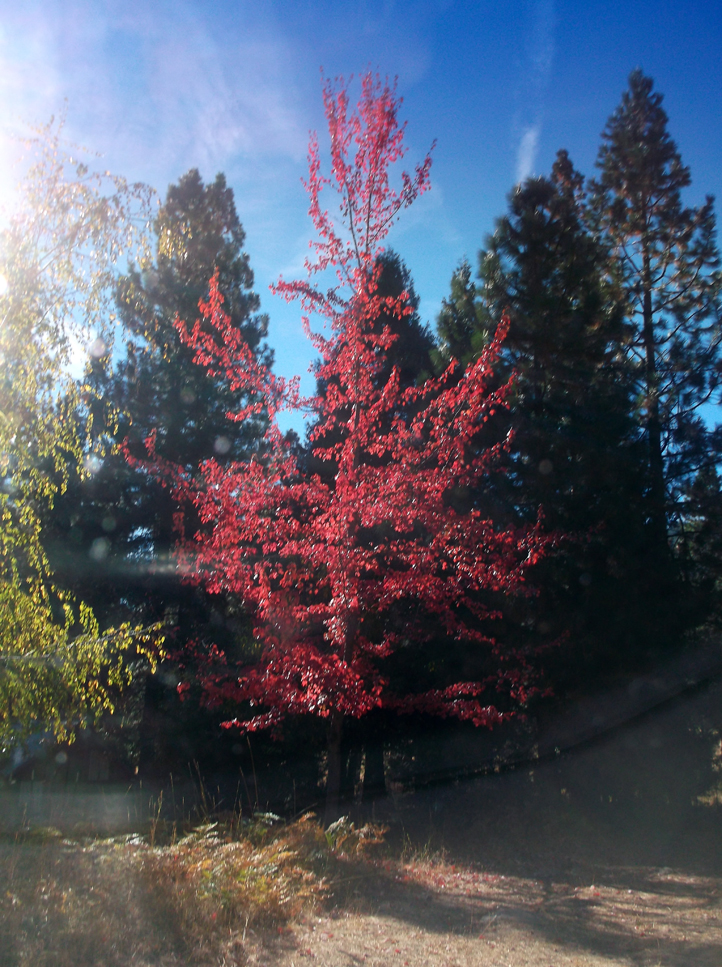 and, as always, the maple …
I really enjoy this season.
As was said by Emily Bronte …
Every leaf speaks bliss to me
Fluttering from the autumn tree.
So … 'til next week …