10 August …
Found this and thought it was a good fit … particularly today …
"Welcome to my blog. Straight jackets are to the left.  Meds are to the right.  And keep your hands off my crayons."
~~~
Now … let's see who or what I can blame.
The initial indicating the day on the supplement box isn't readable.
The calendar is so cluttered I couldn't see the blog reminder.
George didn't remind me.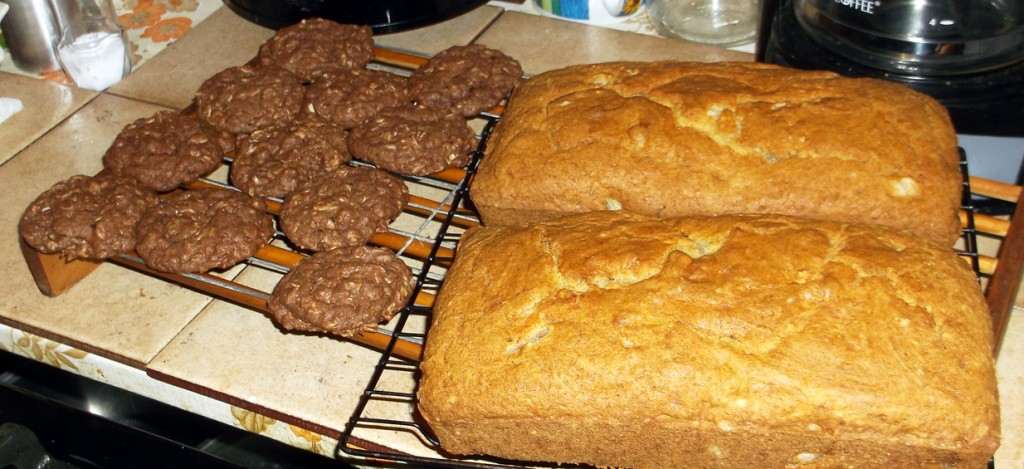 I was focused on making breakfast bread and baking cookies.
I need to get the shopping list ready so there is food in the house for the company arriving this weekend.
The sun is coming up later.
They were playing the Pastoral on Sirius.
The sand cranes in the meadow were flying and calling.
That's all I can think of right now. Just don't blame me …
Onward !!!
~~~
The radio event last saturday was worth the time.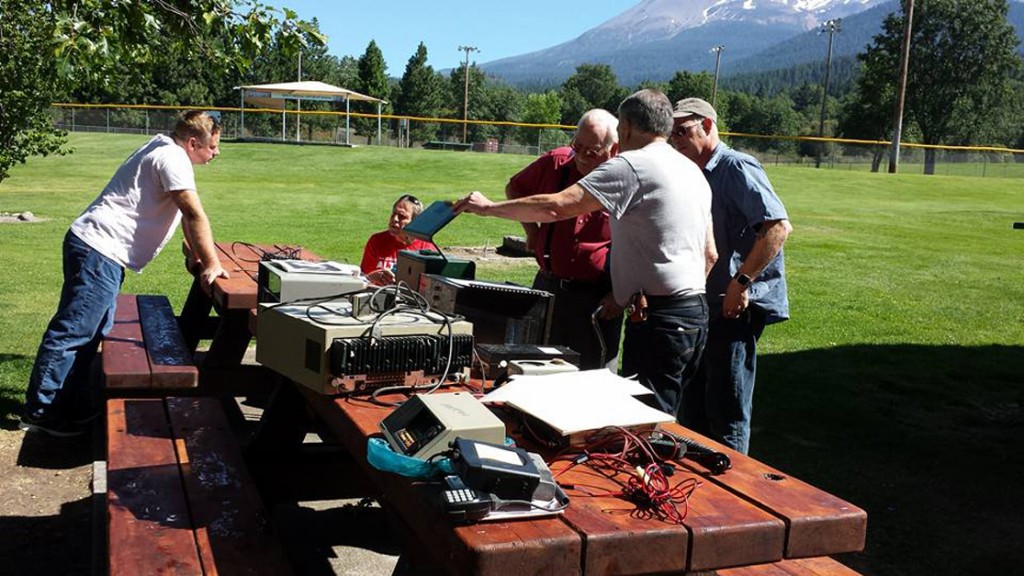 George was able to transfer ownership of three pieces of equipment to others who will enjoy it,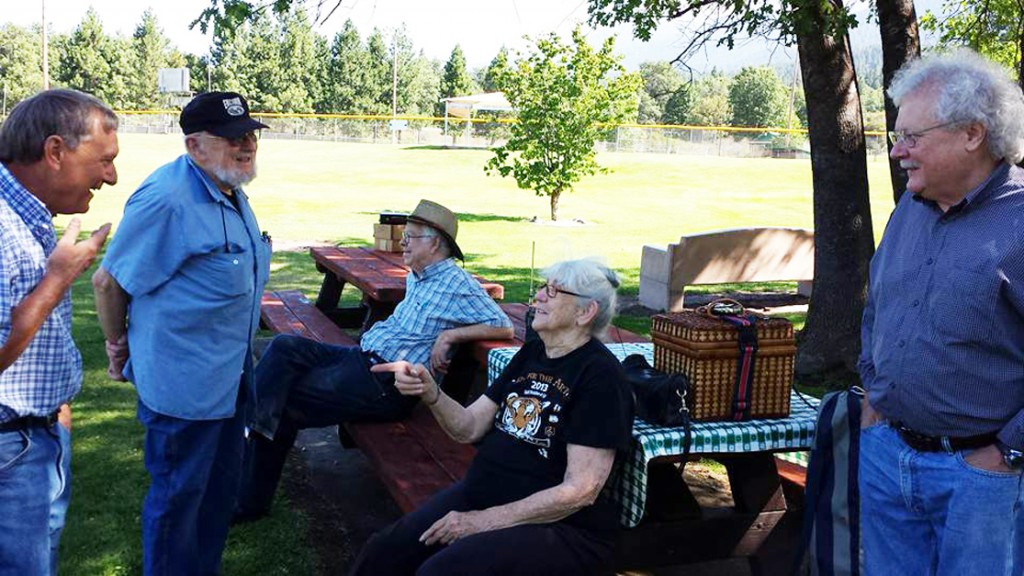 and I enjoyed the conversations (those which weren't too technical) and the people. 
The food was good and plentiful … two salads (one Israeli and one tortellini), cocktail sized pigs in blankets, cheese spinach pastry rolls, chips and dips, bar-b-que beef, and garlic bread). 
We gained two new hams to help work on events.
The weather was just right.
A good day.
But there may be trouble ahead for the club. It turns out three events, for which we have in the past done communications, have scheduled their events one right after another … the last two saturdays in September and the first saturday in October.
There would seem to be an interesting discussion ahead at the next club meeting and some hard decisions to be made.
~~~
The plans for the New York family visit morphed suddenly. They will be flying and renting a car rather than driving. Time restrictions caused the change. It works for us because we'll have them here for a full two weeks rather than fewer days because they would sightsee had they driven.  Nice.
They will arrive the 13th.
~~~
Between the 1st and the 7th I was able to be at home all day just once.  I've got to plan better.
And plans for next friday changed as well.  We won't be going to the fair this year. Other obligations have gotten in the way. I am looking forward to hearing what happens at the TEC booth. Getting the County to give the TEC working money was my "baby" and watching where that program is going is a bit possessive.
In addition, I will sort of miss the Indian tacos the Karuk make. Maybe I will try to do some fry bread outdoors and make our own while the New Yorkers are here.
~~~
I found some lovely material at WalMart last week and am in the process of making a couple of new tablecloths if I can remember how to seam the material to fit my table. It takes a bit more concentration than the last time I did this.  The "essential" tremor makes it less settled.  But they are turning out well.
~~~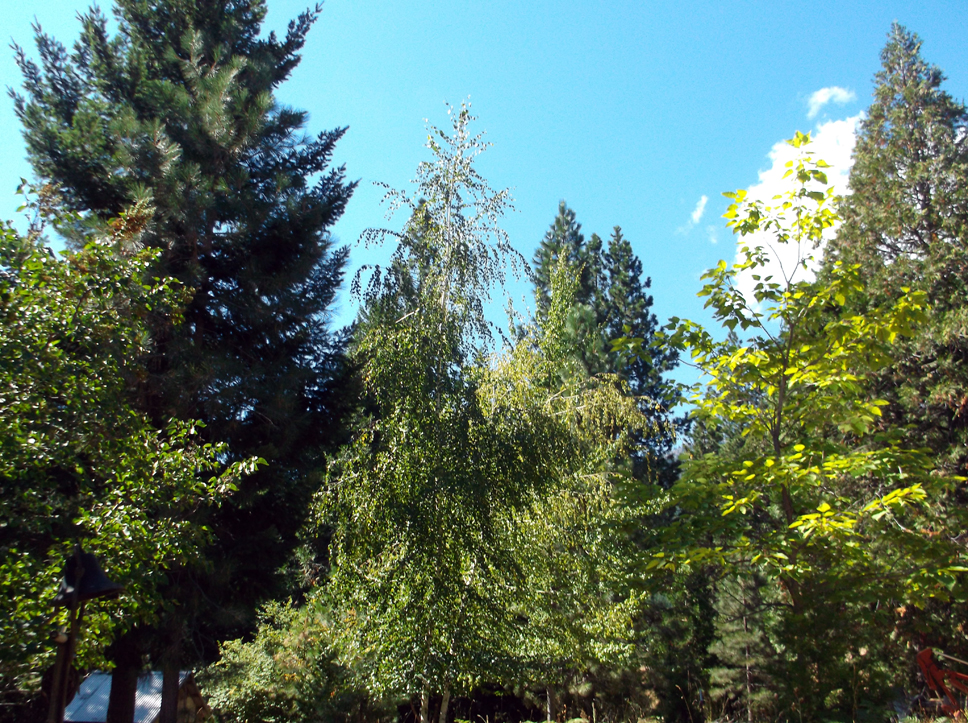 Weather has been a bit cooler (or rather a "tad" cooler as our new tv weather person says), but they tell us it will top out over 100° again in a few days. Got to get as much baking as possible done as soon as possible.
~~~
… and finally …
If you never admit that you are wrong, you are saying that you are no smarter now than you used to be.
So … It was my memory glitch that made this week's blog late. Sorry.
… 'til next week …