23 September …
We've reached autumnal equinox.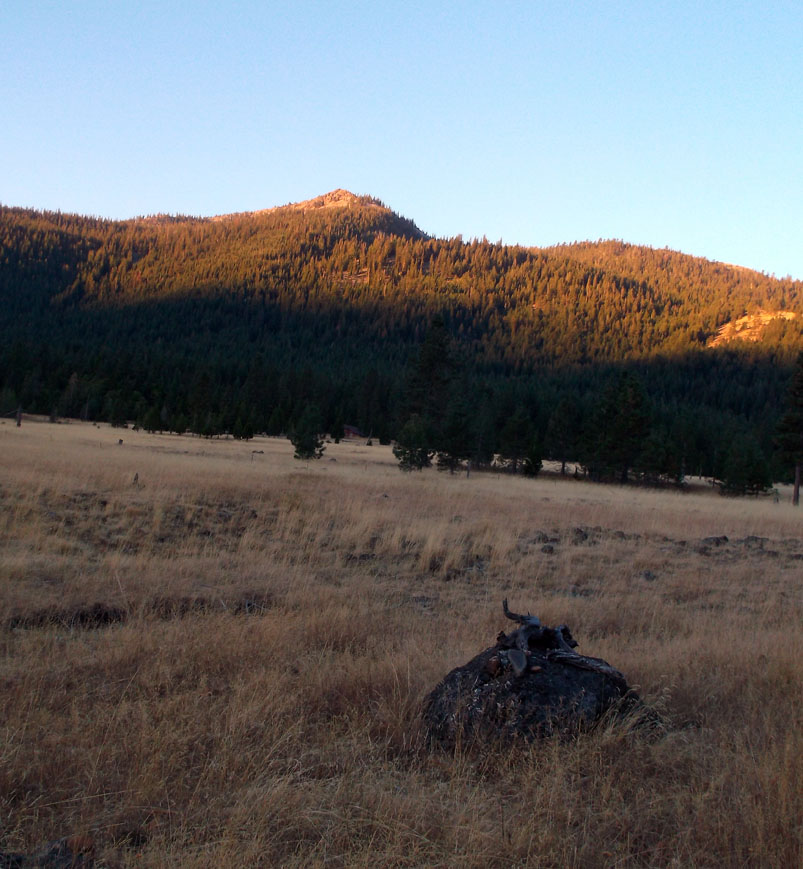 As I awaited the arrival of the Sun King this morning, I could hear the train, a woodpecker, some meadow birds, the creek, the clacker on the ram pump, a breeze in the tops of the trees, my own heart …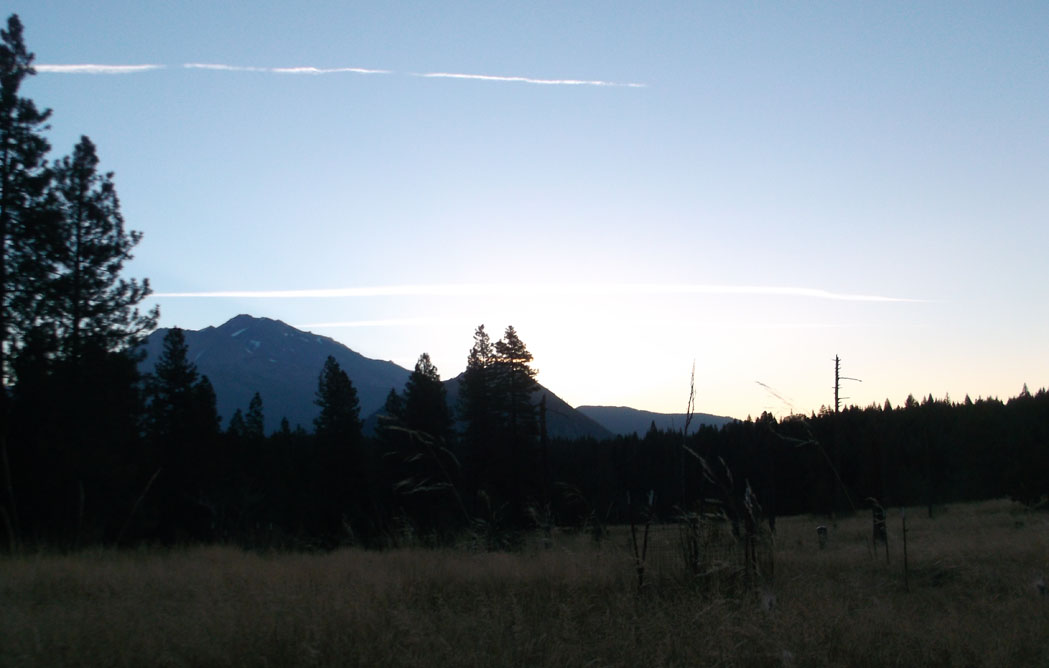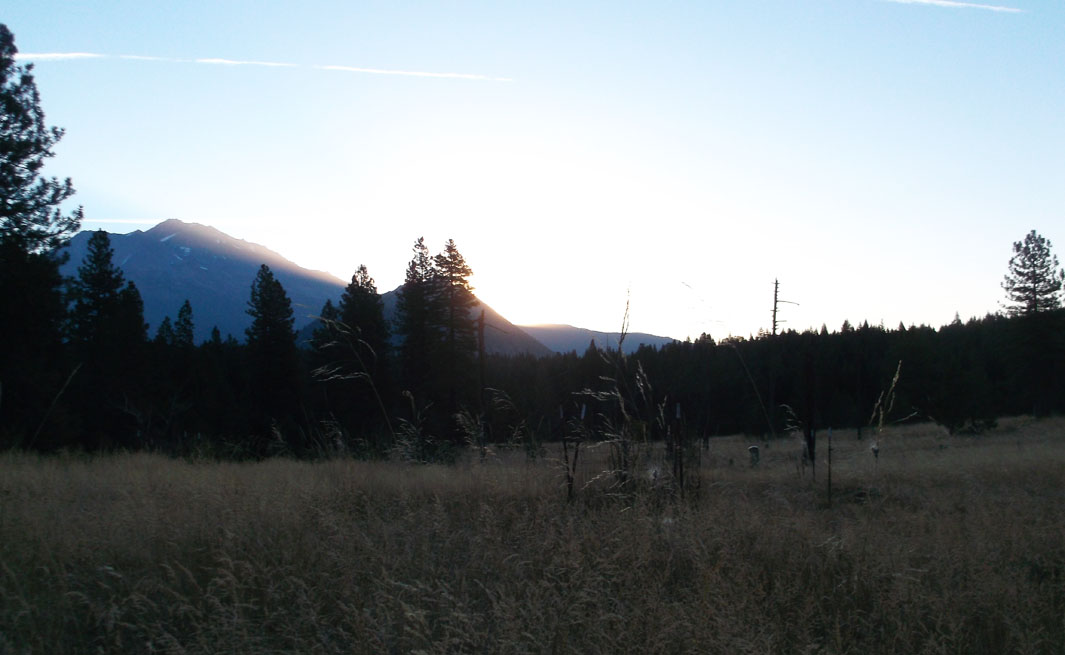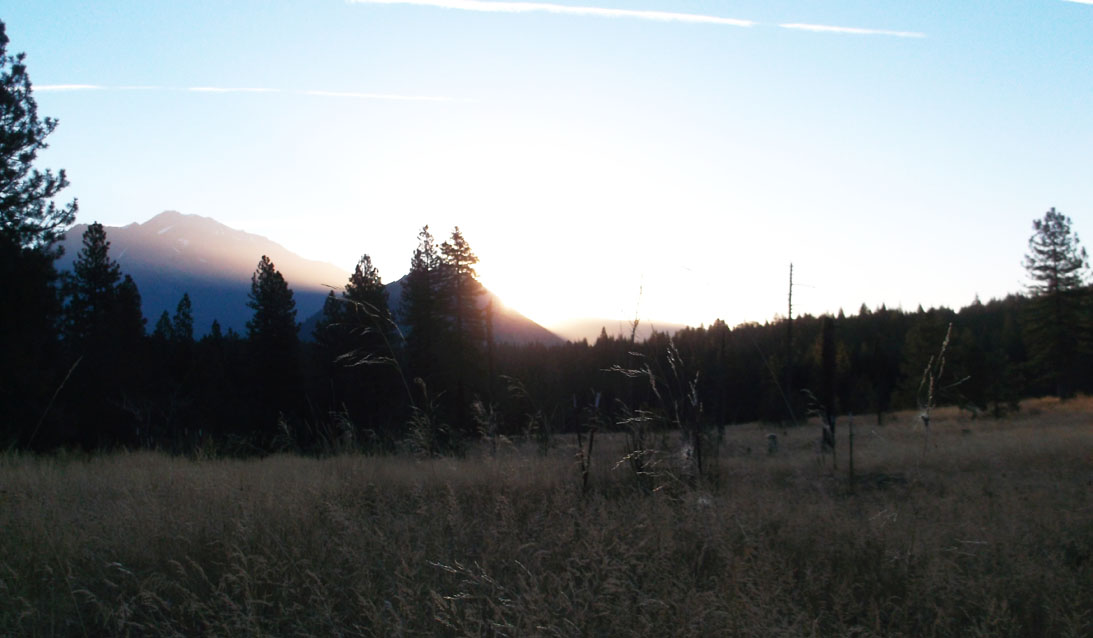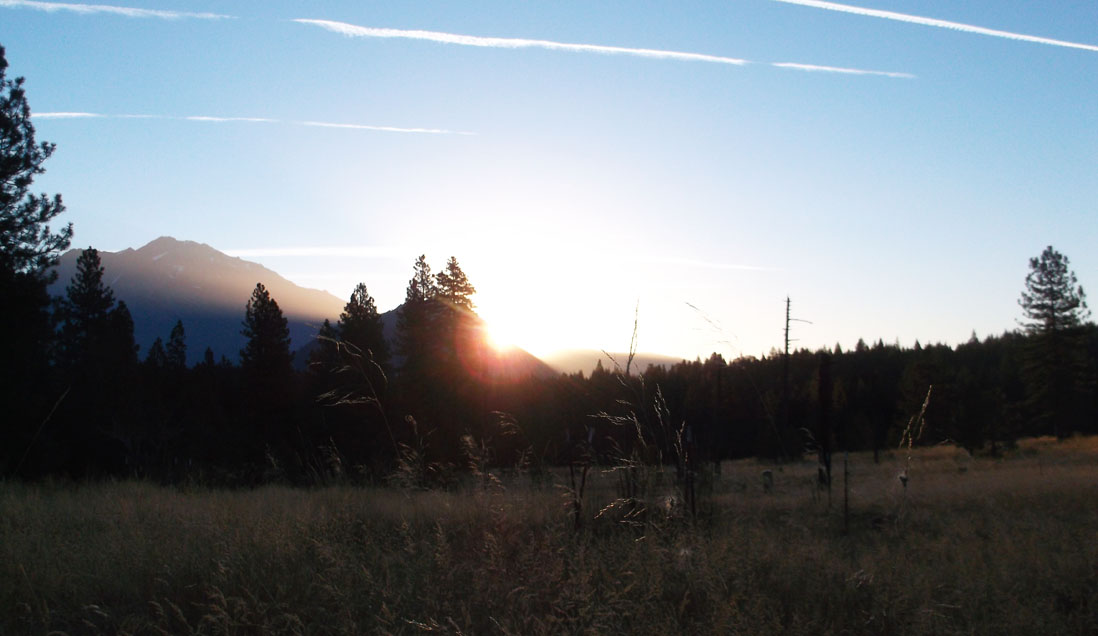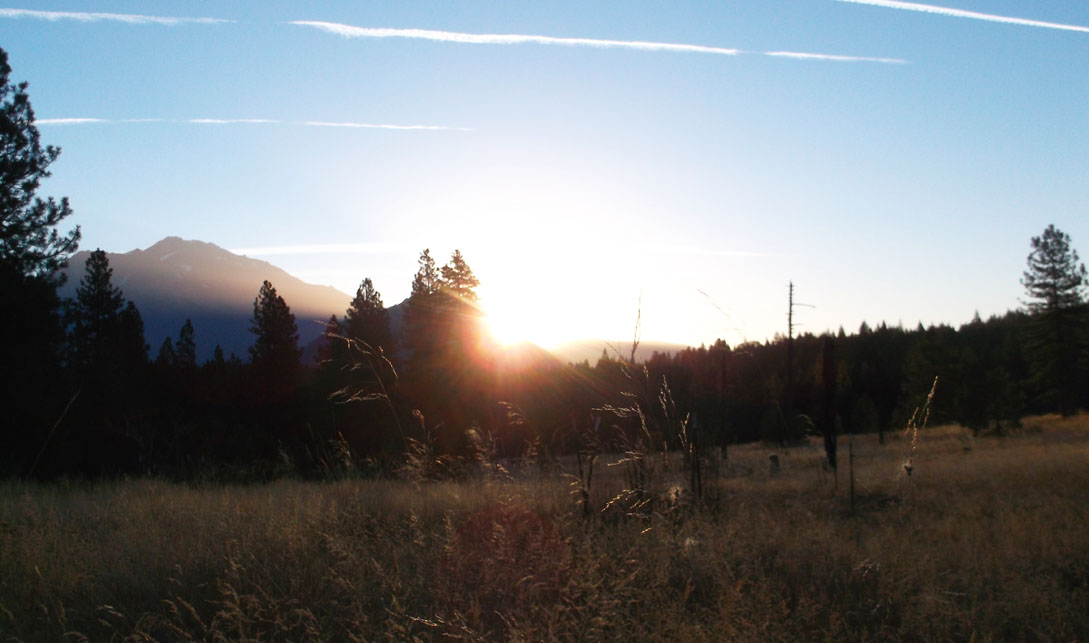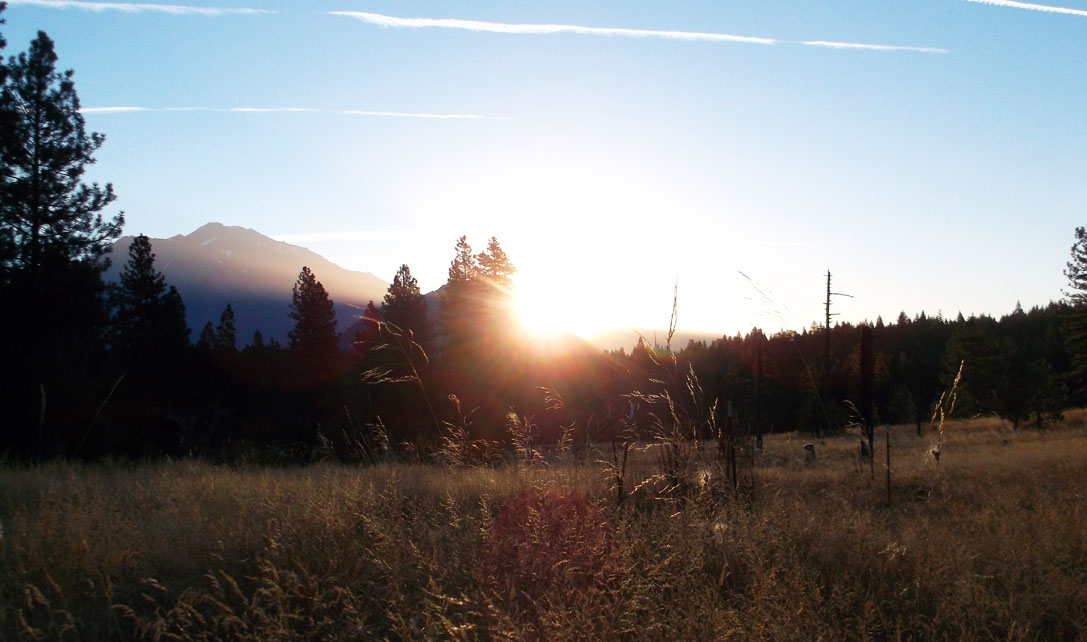 I was blessed.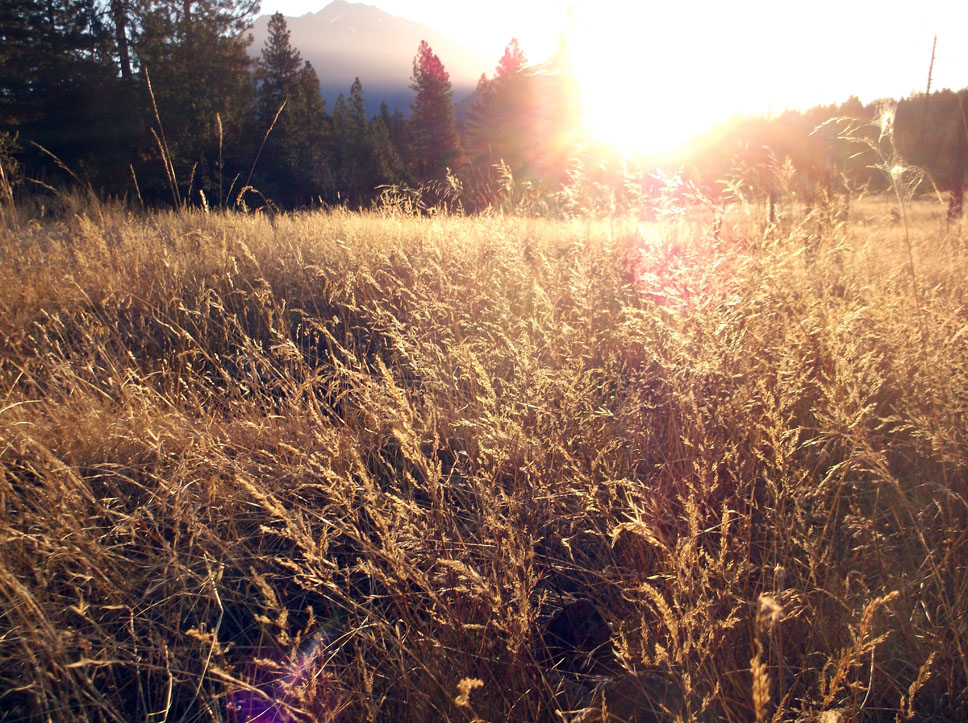 I now let the ladies out about 0730 and close them in about 1900. Dusk is getting shorter as well. Time for morning and evening wood fires is nearing; time to put an extra comforter on the bed, and wash the covers for the rice bag bed warmers, if I want to leave the window open a bit longer; time to find the lap robe I use for my knees when I'm at the computer; time to make sure sweaters and vests are fresh and ready; time to break out the soup recipes (have one new to me made with butternut squash, onions, apples, and fresh sage) …
~~~
John was here for 2 days. He helped a lot. There are now handrails along the lower barn stairs and beside the stairs outside the back door. I resisted the need, but finally had to admit that my balance is not what it used to be. When walking over uneven ground, on stairs, a slope, or over ice I need to watch my feet. Oh well …
It always pleases my heart when he visits.
~~~
There came soft rains …
They began a week ago tuesday, but weren't enough to mention until after I posted the blog last week … and they were done by the next morning. We're grateful for whatever we get while continuing to hope and pray for more … and for a snowy winter!
Ever since the rain, the ground has been wet and, as the temps dropped, it seemed colder.
Now it is warming up again.
~~~
Have you ever noticed that when the air is heavy with moisture, planes (especially choppers) sound soooooo much louder? My hearing is still good enough that although this house is pretty tight, I can hear heavy equipment on the road and planes overhead and sometimes even the trains. But when the humidity is up, choppers sound as if they are trying to land on the roof …
whomp whomp whomp.
~~~
We are Sherlock Holmes fans … beginning with the books (for me), Basil Rathbone movies, Jeremy Brett (the high point), and the black mop-head Cumberbatch.
That said … I found getting Watson married in the Sherlock episode based on "The Sign of Four" (although probably logical) seemed more a stretch to give Sherlock an opportunity to say the "sign of three" than it was a real plot play.
But then the marriage did have a plot part in "His Last Vow".
It will be interesting to see what is done with it next season.
~~~
Last week downtown, I met the organic farmer from whom, in the past, I got my tomatoes (for Ruby's and sauce). Last year he had not sold from his field as in the past, but had gone commercial selling only to the local health food store.
When we met, he asked if I still did soup and when I said yes, asked if I had a source for tomatoes this year.
I refrained from asking what happened to the commercial effort, and told him "no". As a result, I got 48 pounds of field-run fruit (are tomatoes fruit or vegetable?) at a reduced price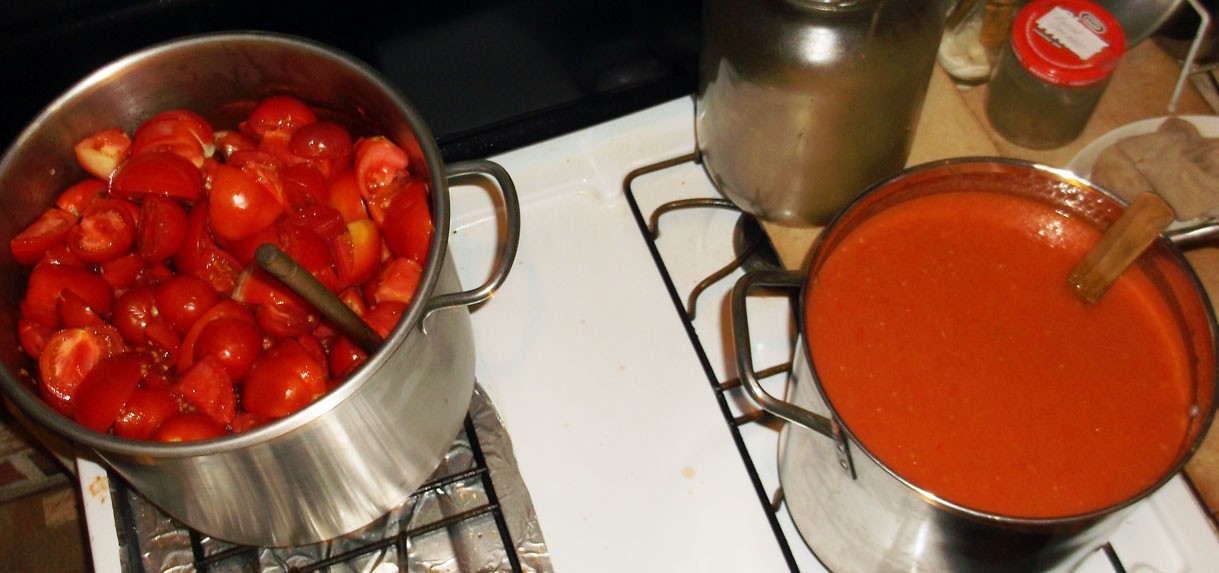 and made two big batches of Ruby's, froze some for fresh sauce later, did a couple of jars of stewed, and George ate several yummy tomato-mayo sandwiches plus salads.
The farmer's wife was there too and gave me a card with phone numbers for both of them. I don't anticipate any trouble getting bulk tomatoes next year.
~~~
The next to last of this year's radio events will be saturday. This one is over on the east side of the Mountain in McCloud.
It has raised a bit of a problem for me and for the club. The operator who is supposed to be the liaison between the club and the event folks seems to have disappeared. He has been at only a couple of meetings since the first of the year. He and I have been friends for a long time and I can think of a few reasons for his behavior, but it is leaving the rest of us in limbo.
At the club meeting last week, it was decided that any member who wants to work the event will just show up at last year's meeting place and, if there is still no plan, treat the situation as if it were an emergency and use the day for practice.
I'll report on the result next week.
~~~
Last week, Eric (our young neighbor) brought us more wood for winter. Another neighbor up on Red Fir Loop is clearing out an area near his house and can't use all the rounds. We have almost enough wood for the coming season.
George still doesn't get the idea that you drop trees one year and let them weather until the next year before you cut and split them. City boy. But maybe it will dawn.
~~~
An interesting thing happened in the Dollar Tree last week. The Christmas stuff is already out (to quote Stan Freberg … "Angels, we have heard on high, tell us to go out and buy"), but there are smaller sections for Thanksgiving and Hallowe'en also in the store.
I was in the Hallowe'en section starting the collection for Paul Michael's first Hallowe'en "advent" box. For years, when his siblings were younger, I put together a box every year. In it I would put small tchotchkes based on Hallowe'en, each tagged with a date, into a box. Since the number thirteen is associated with the holiday, I usually had thirteen items so the routine would begin on the 18th with some safety item such as glow sticks or flashing necklaces for the 31st. The box would always include at least one book.
Those kids are grown now. However, Paul Michael is three … a good age to start.
I was collecting little stuff like small pumpkin baskets and cake decorations and stickers and lapel buttons and card games and decorated straws and skull drinking glasses and door signs and ghost banners and … but you get the idea.
There was a woman standing next to me who seemed to be watching me (I was looking at gloves which said "BOO" in glow-in-the-dark letters). She finally asked what I was doing. I'm not sure what triggered the question other than that I had my hands full of stuff, but I jumped on it and told her all about the Hallowe'en advent box. She said it was a great idea and asked for more details. We chatted for a few minutes and then the encounter was done.
I wonder if she will actually start doing it?
In the meantime, Paul Michael's box is in preparation
~~~
Mornings have had a nip even when the days are warm. After all, it's Mabon (an old name for the Autumnal Equinox) …
                so 'til next week …
                                keep your noses warm.