2 March …
It's been a really quiet week … the blog may be short. 
No radio events (they begin in June), still not time to start outdoor work, just spinning and knitting and reading and those don't make for too much news.
Oh well …
~~~
Still reading stories in "Two Hundred and Twenty-One Baker Streets".  If you're trying it, hang on until the story titled "The Adventure of the Speckled Bandana".
The first couple of stories were lost on me.  Guess I am no longer hip (or whatever the current slang is).  And the one based on the Goon Show was a waste of time.  Monty Python I liked.  Not the Goon Show.
Also on the subject of books … recently read a review by a nephew of a book about political money … Dark money something.  I don't anticipate an easy read, but I do plan to get a copy and read it.  Will most likely follow it with a fast moving no-brainer.
~~~
Interesting turn in genealogy a couple of days ago.
Back in 2011 I filled out an application form for recognition with the California branch of the First Families of the Pacific States.  I never received acknowledgement, that I remember or can find in my files, and just forgot it.
Then I got a call from a member of the County Genealogy Society who is compiling all the families recognized through their group.  She found my application and called to tell me how organized my information was.  That was really nice.  I try to keep good proofs, but it is difficult sometimes.
While we were talking, I told her about never receiving my "certificate" and she said she'll see to it.  So soon the family of William Thurston Garrison, one of  my Mother's great-grandfathers, will be on the list.
This is probably not of interest to anyone other than family researchers, but it was a validation of my research.
And I'll buy a copy of the book.
~~~
Next sunday will be the two hour final finale for Downton Abbey.  I am sort of torn,  I have become so involved with the Crawleys (especially the Dowager) and the era that I will miss the yearly visits … most notably Violet's one liners.
~~~
Speaking of television … our younger son told us about a Canadian mystery series titled "Murdock Mysteries".  The stories take place in and around Toronto in the late 1800s. I'm not sure how Mark came across this series, but he lives just across the lake from Toronto so maybe he gets Canadian tv, eh?
First episode we watched had to do with Tesla.  The fourth involved Conan Doyle.
We've watched four so far and, while not as polished as some of the Brits' work, they're fun and worth the time.  The young detective works without the CSI paraphernalia of today and with Victorian manners.
~~~
Just got word that a friend from 60 years ago will be here for a too short visit the first part of July.  She was the first person to sleep in this house.  It was while we were in the first stages of building and George and I were still sleeping in the travel trailer.
I am anticipating her visit with joy.
~~~
Weather has moved toward Spring …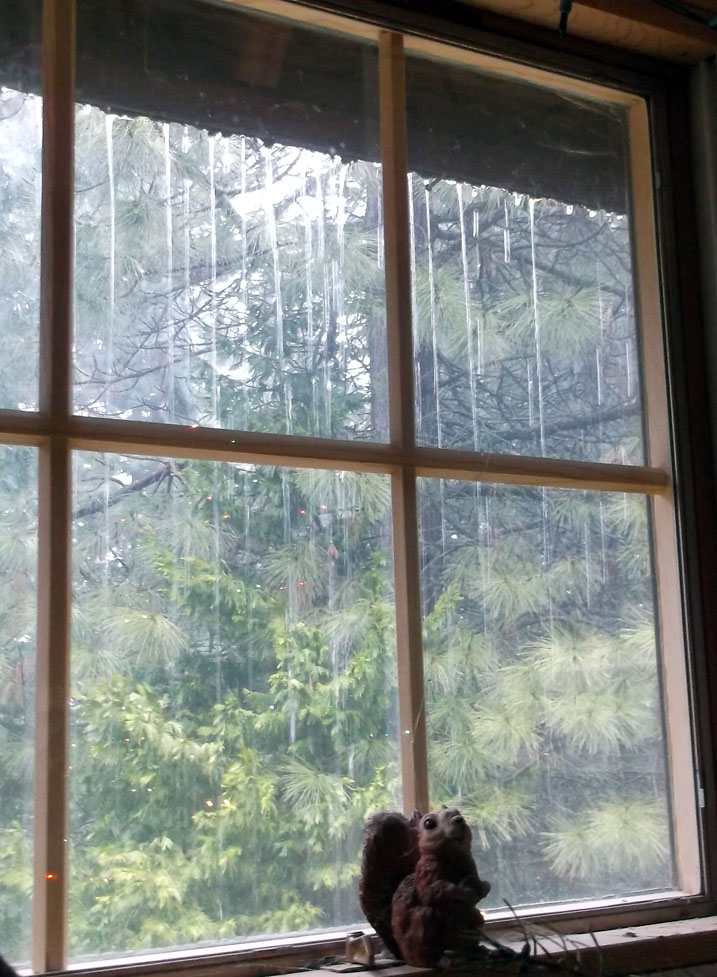 rain and wind a few days ago … heavy enough to form a veil over the north windows.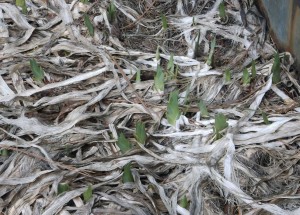 Temperatures during the day are mostly in the 50s.  Not real spring, but getting there.  First iris shoots showing.
This morning it is clear … with a breeze.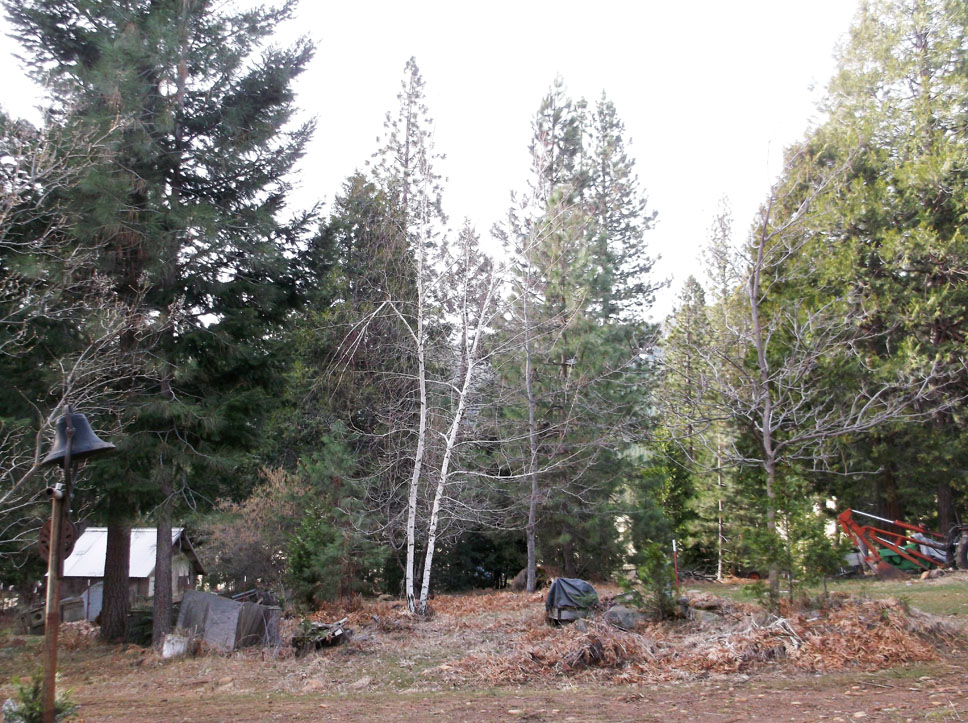 I wish there were some way to not only share a photo, but to share the fresh smell and the sound of the wind in the tree tops.
~~~
To end this post, a note from a well-known author …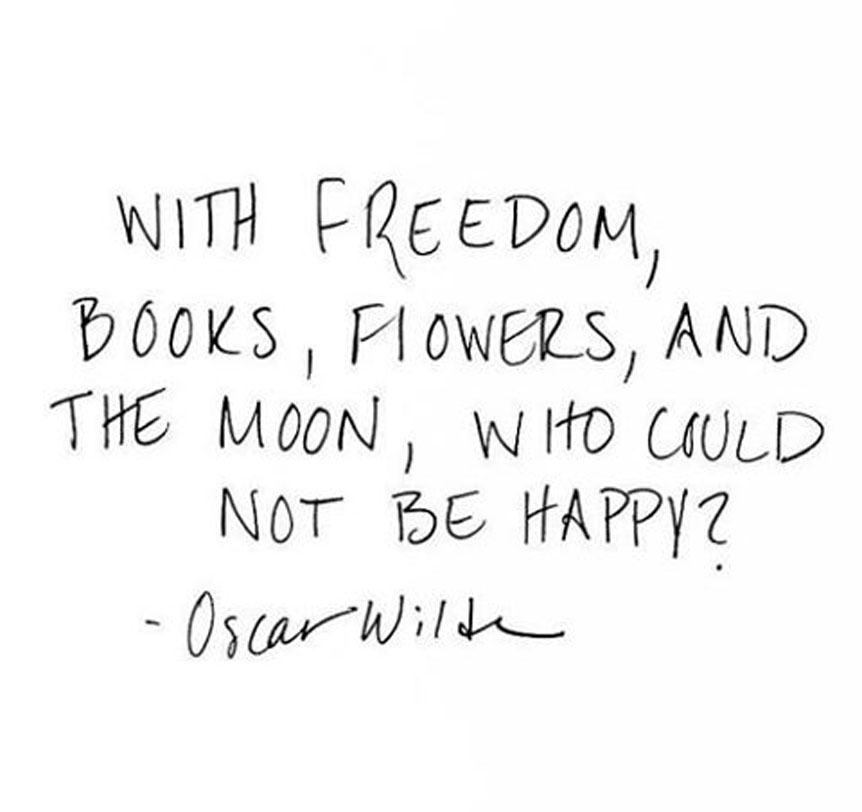 So … 'til next week …