1 March …
We have a new grocery store near us, closer than any of the others … less expensive, owned and run by someone I've know since he was in school with my sons.  I've never shopped in a brand new store before.
Guess where I'll be doing a lot, if not most, of my shopping.
They held their grand opening last thursday.  I didn't go.  I missed out on free food and chances in raffles … but I avoided a situation with too many people. 
~~~
We received word last week that another of the early Hammond Ranch folks died.  Her name was Barbara Allen.  Back before the turn of the century, there was a craft group here on the ranch to which a lot of us belonged.  One thing I remember clearly was that there was Barbara Allen who played the dulcimer, was a knitter, and loved books. Whenever something of mine was published, she would bring it to me to be signed.  And there was another Barbara (Stewart) whose maiden name was Allen. 
I may be the only one of that group left. 
Then last evening, I got an email from a high school classmate about the death of another Hemet High graduate.  Soon there will be only a handful of us from the 40s left alive.
One real drawback of reaching my age is looking at the newspaper or the mail and seeing that another one is gone.
~~~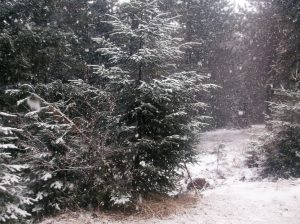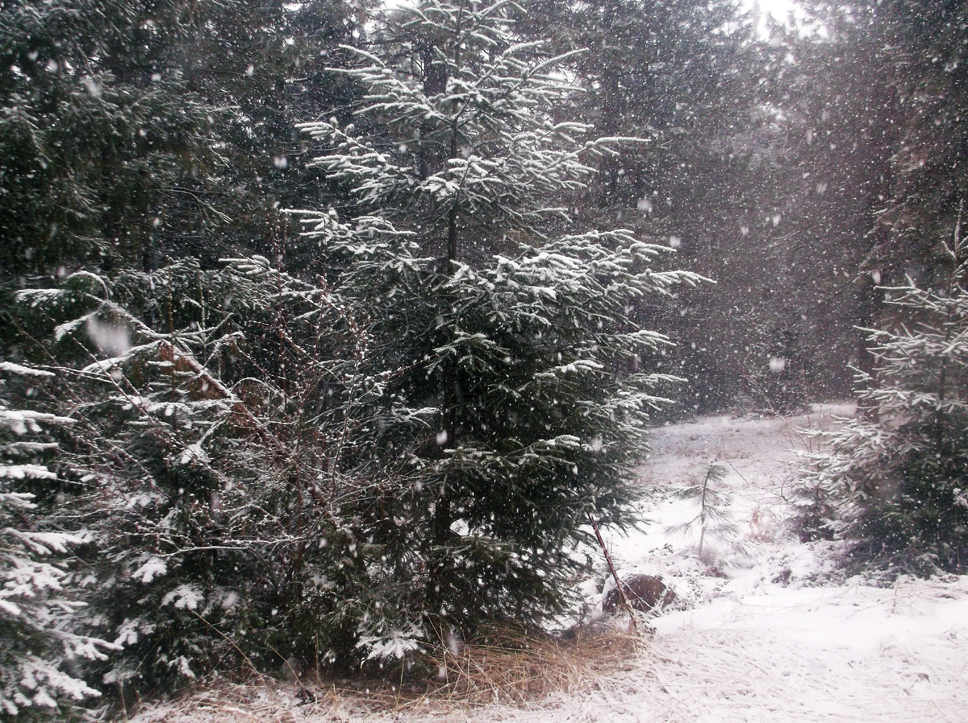 Weather is still winter although not as strong as earlier.  We've been having snow flurries almost daily, but the patches on the ground are slowly diminishing.

The Mountain is looking her most beautiful (another photo of John's).
Today we go to Yreka for some shopping, another load of firewood, chicken feed, and a meal at Subway (Black Forest ham and cheese).
~~~
Last week I offered you a look at an old time kitchen tool and asked if you know what it is.  Several said "no".  But one friend (from high school days) said " That's an apple corer !!  I have one also that is just like yours !!  My mom used to core the apple, then stuff raisins and nuts in the hole and bake them, yum!!"
Yup … it's a corer, but not just an apple corer.  I use mine for pears and cling peaches and melons.  I have even used it to clean out squash centers.  I'd guess the thing is over a hundred years old and I use it nearly every day for something.  Thanks, Nana.
~~~
I recently set out on a new bread baking adventure.  I have enjoyed baguettes as long as I can remember … with only butter and salt or with tapenades.  But had never made my own.  King Arthur Flour had baguette pans on sale and I now own one which bakes three loaves at a time.  First try with sourdough tasted great but was a bit soft so they spread out too much.  I'll try again next week.
~~~
Recently, on NPR, someone spoke about a teacher making reading so much fun that kids were "wallowing in books".  It caught my attention.  I loved the visual.  It's what I do … often … wallow in words. 
Currently there are four books on my reading table.
~~~
And just because I don't have anything to do … I decided to attempt to relearn Spanish.  I have lectures on DVDs with a workbook.  Only problem is I will be looking for someone with whom to practice.  George has no interest in learning another language.
 I had this same problem a few years ago when I was studying ASL.   I still have enough signing to be able to communicate on a basic level and if Tyler moves closer I will be able to practice with him.
I'd like to be more proficient in both ASL and Spanish.  Maybe I'll get us to eat out at Casa Ramos at least once a month and practice my Spanish there.
~~~
I haven't been seeing as much of AC as in the past.  It can't be weather since it was worse earlier and he spent time huddled at the backdoor waiting for me to come out.  Must be he is maturing.  He's becoming a big boy and needs "mama" less.
That's good … but I sort of miss him.  It's a bit like when your kids fledge.
~~~
Today …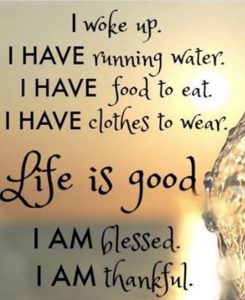 and tomorrow …
What's past is past, nothing can change that. But the future can be different if we choose to make it so.  — Dalai Lama
So … 'til next week …