8 February …
Spent last thursday morning watching "Groundhog Day".
Deja vu …
Remember last week I told you about the book with geezers and the only thing I could remember was the author had three names?  Well, I found it.
~~~
Last friday we watched "Live From Lincoln Center" on PBS.  It was the 50th annual "Mostly Mozart" and was notable for a couple of reasons;
The men in the orchestra were all dressed like the conductor …black trousers with black, long-sleeved shirts open at the neck, i.e. no ties.  It looked good.  It would have looked nicer had the women foregone the lace and glitter in order to blend.   One female violinist was wearing a black pants suit and looked good. 
IMHO, when you are part of a unit, try to blend.  Individuality has its place, but not in this sort of a situation.  I will admit, the way the orchestra looked didn't do any harm to the way they sounded even though it was a bit distracting (I noticed it, didn't I?).
Another eye-opener was that the audience really knew the score(s).  There were no inappropriate "bravo"s and the applause was in appropriate places, i.e. not interrupting the flow..  Wow … audience critic here.
Lincoln Center is one big plus to living in New York City.
~~~
Last monday Queen Elizabeth II marked 65 years as Queen. 
I remember when her father took the throne in the mid-30s.  I can still see the picture in Life magazine of the royal family on the balcony of Buckingham Palace.
I've been around a loooooong time.
~~~
Another note in re "Live at Lincoln Center" last week … the solo pianist was Richard Goode. His technique was good (no pun intended) and I enjoyed listening to his work with the Piano Concerto No. 12 …  but I was captivated by his resemblance to an actor who played supporting roles during the 40s named SZ Sakall (called "Cuddles"). 
Deja vu all over again.
~~~
Weather has been changing.  Temperatures have finally gotten above freezing and we're getting rain.  George has been able to clear the water out of the oil in the backhoe, and to free the pick-up from where it had been high-centered.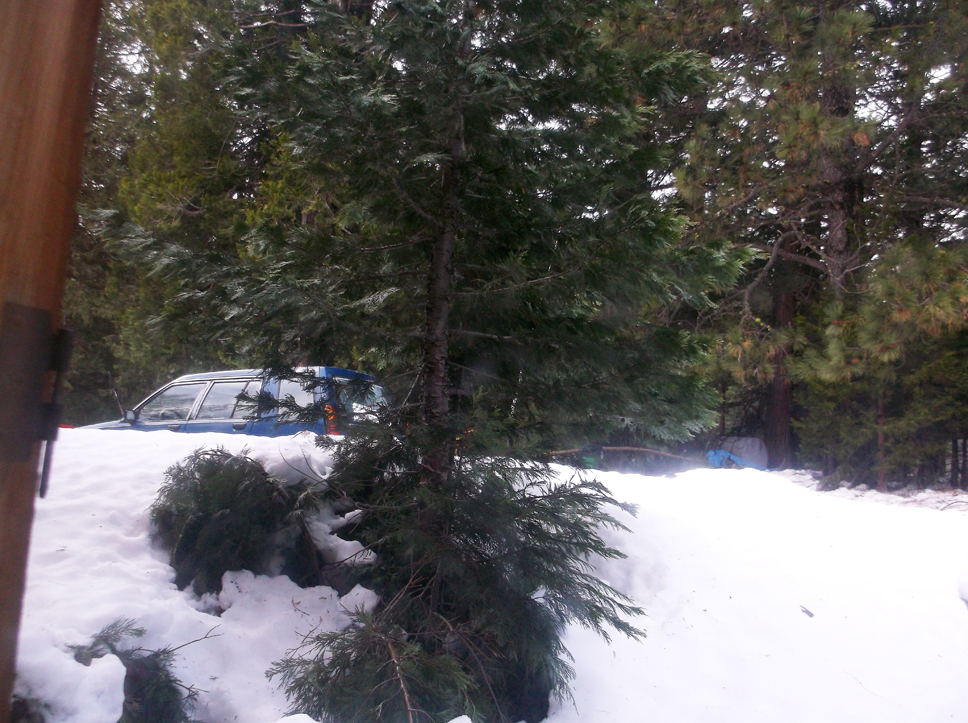 There has been significant melt.  Remember the last picture of the Toyota?  The snow in the backyard is down to about a foot.
The heavy snow has done some damage in the courtyard, but that will be repaired by summer.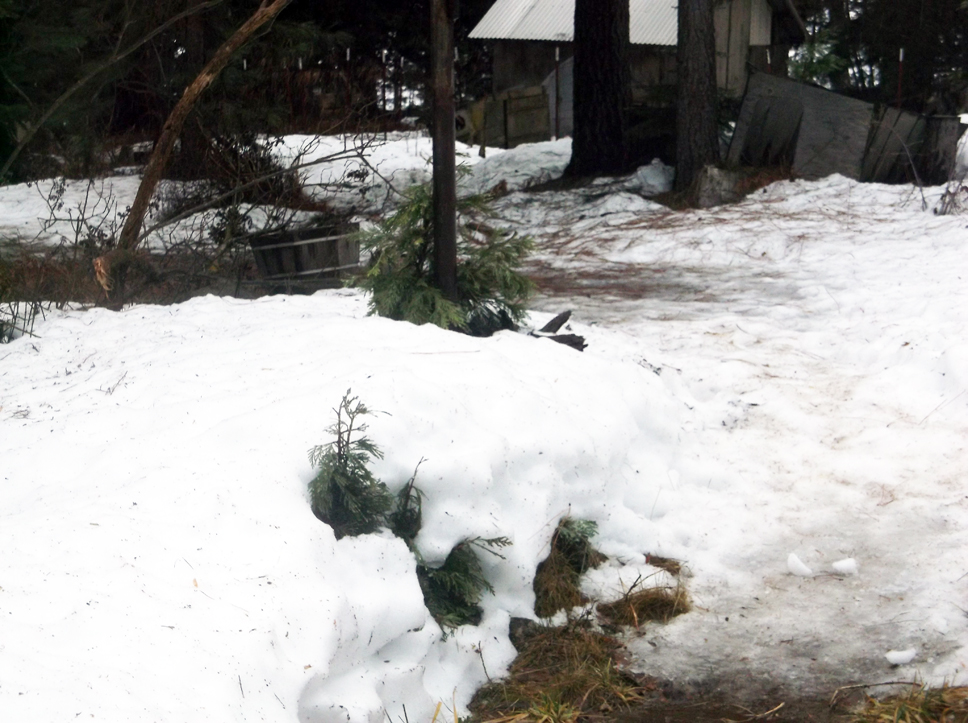 And here's the view toward the barn this morning.
Just a bit over five weeks until Equinox.
~~~
The first-year hens have been providing six or seven eggs a day.  At one point I had five dozen in the fridge.  I've been giving them to John and the neighbors and am currently down to three dozen in the fridge …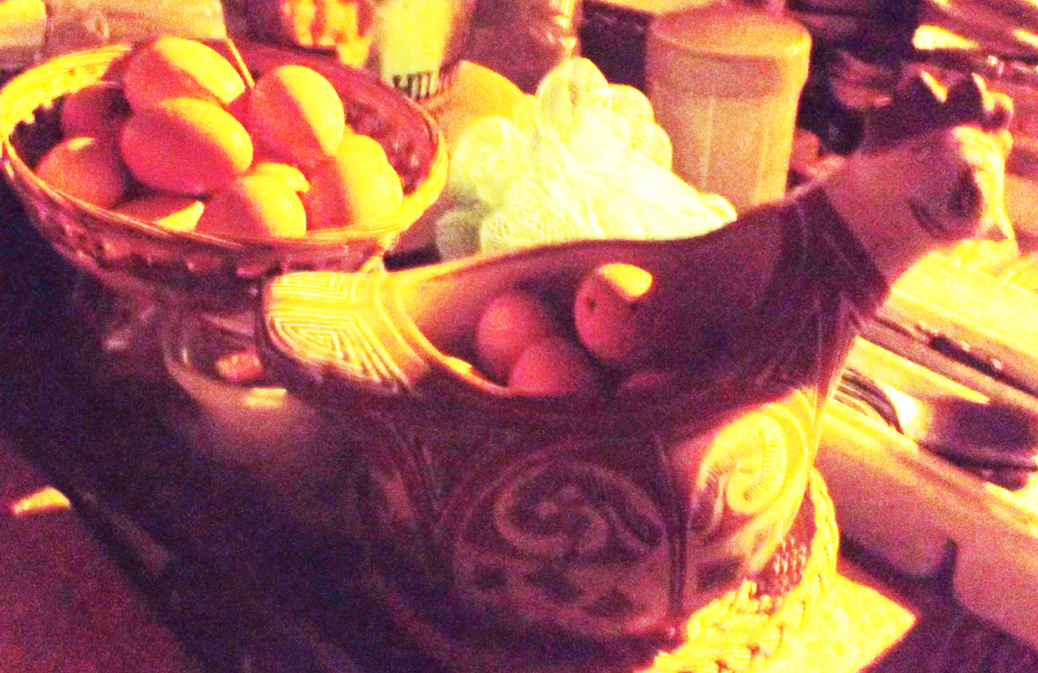 with another dozen in the ceramic hen awaiting use and several in a basket waiting for an empty carton.  I've been baking bread puddings and lemon custards and making waffles and sourdough pancakes and hard-boiling for salad garnish and sandwich spreads. 
I have also been concentrating on clearing out the freezers so we can defrost and clean.  I had concentrated last year on stocking up so we could survive with good food through any situation such as being snowed in.  Now it is time to clear out and start over.
Last week we had turkey-veggie pasties, topped-with-everything (including extra mozzarella) pizza, turkey and dumplings, beef-chili beans with rice, bacon-cheese topped twice baked potatoes, pasta-e-fagiol (all with good side dishes, salads, and sweet-and-sours), and several types of breakfast breads such as muffins and scones.  Too bad we don't eat very well. 
We will reach the bottom of the freezers by summer and then, once they are defrosted and cleaned, I can start restocking.
~~~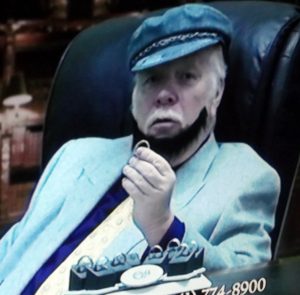 My favorite local tv ad (Father and Sons Jewelry) now features Bob as Bluebeard.
~~~
Something to remember …
Do unto others … as though you were the others.
So … 'til next week …