11 January …
2017 started with a wild ride.  Medford had more snow than it's had in nearly 100 years.  We were snowed in the afternoon of the 3rd and stayed that way until the 7th, and then it was a sure thing "out" but not so sure "in".
I-5 was closed between Ashland and Redding for nearly 24 hours and a whole lot of schools were closed for many days (so far 6) due to icy roads.  More than 12,000 homes, mainly in Oregon, were without power for varying amounts of time.  The longest out was 6 days. 
We're still good.  This has been a "bad" storm for some areas around us, but in the 40 years we've been here, we've seen worse. 
A bit of rain on the 8th, then snow began again on the 9th.
Currently weather is due to be snow followed by rain followed by snow followed by freezing … we have no place to go and choose to not chance the road.  Here are some pictures of the roller coaster ride …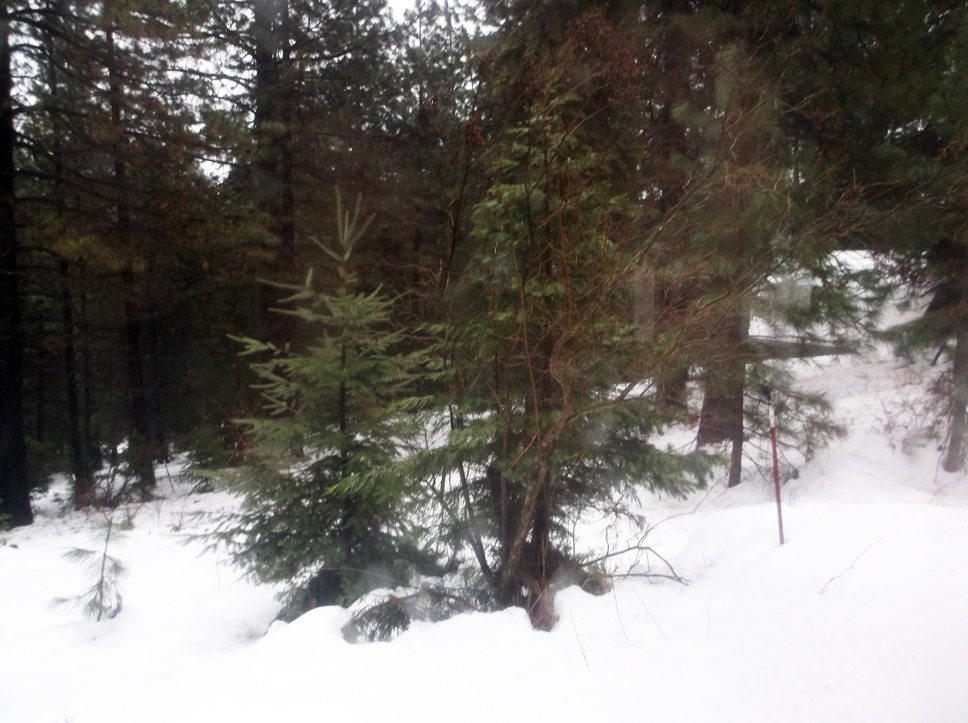 8 January …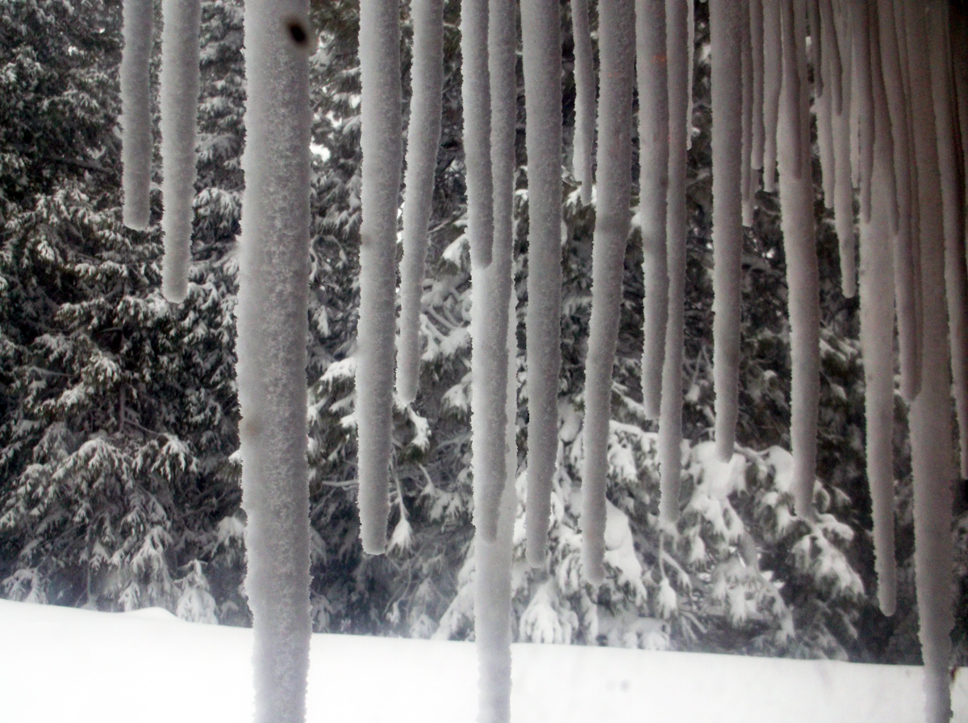 9 January …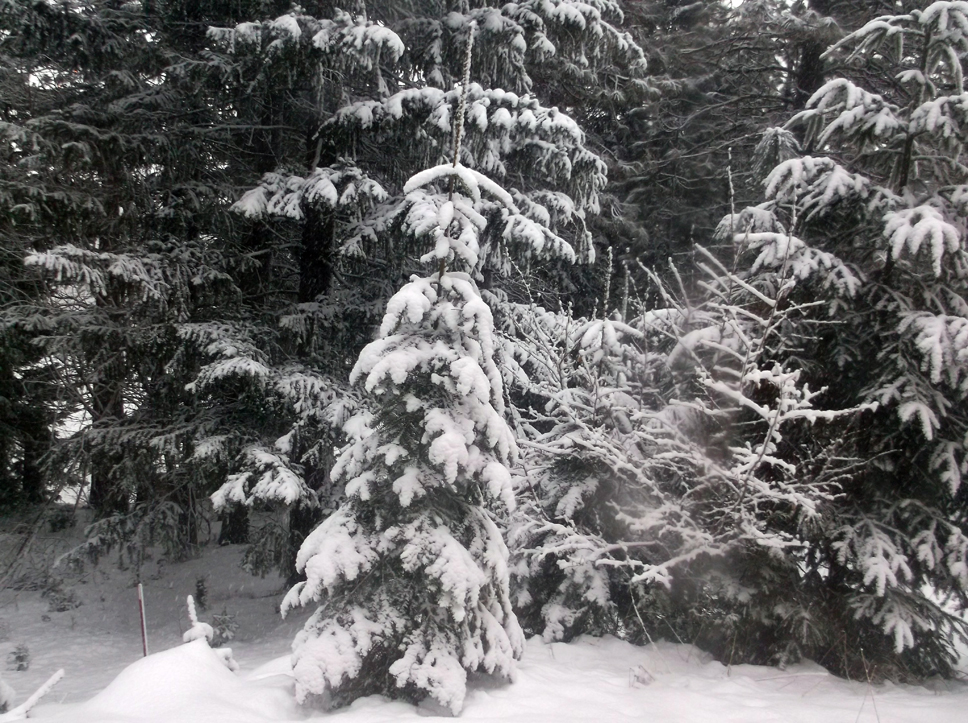 10 January …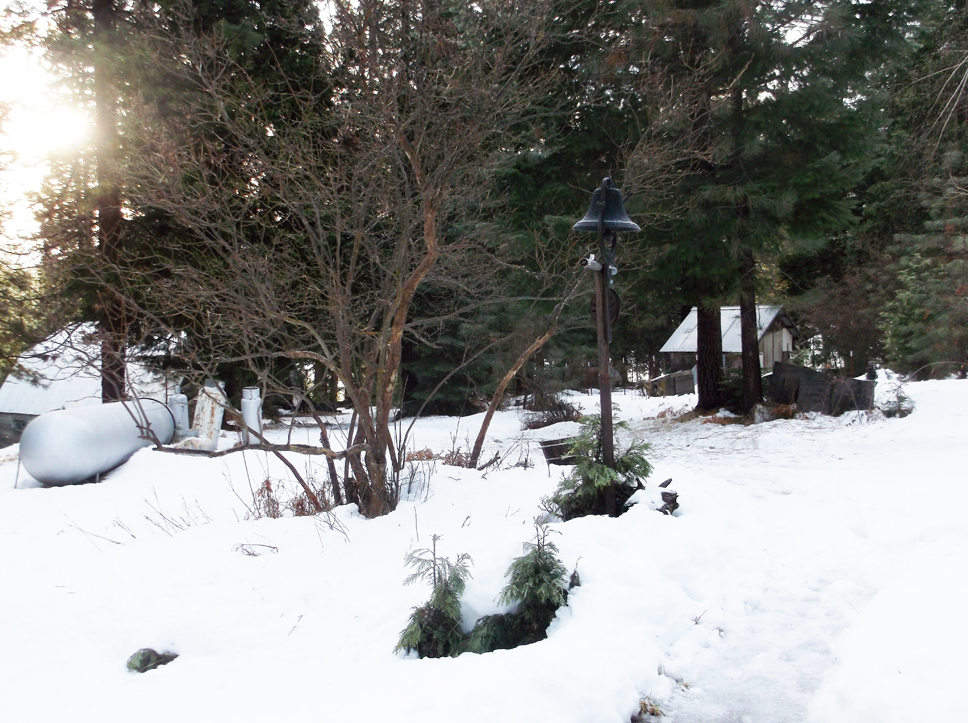 11 January …
John and his partner are getting quite an initiation to Siskiyou County weather.  This is quite similar to when we first moved here.
~~~
There have been some fantastic views with this storm, but my photographic ability and equipment has not been up to catching them for sharing. 
One morning the trees and bushes still had a layer of snow topped with a layer of ice and then the sun came out … another time there were powder snow lumps in the trees and when the branches dropped the heavy lumps the air was full of powder in which the sun created rainbows … and, as happens in weather like this, the sun on snow in the meadow creates a field full of sparkling, coloured gems.
I do wish I could share.
~~~
As usual, we had a New Year's Eve problem.  This year it was the 38+years old flash water heater.  I'm not technically savvy enough to know detais, but there may be a way to steal a part from the heater in the barn to replace the part in the kitchen.  Or we may end up having to get a new unit.
Oh well … such is the start of a new year.
~~~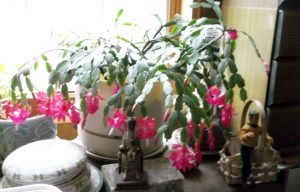 Since life is currently limited by weather, there isn't much to report. 
I'd say "sorry", but I enjoy winter.
And the Holiday cactus is doing its best to brighten the days.
~~~
So …
"What day is it?"
"It's today," squeaked Piglet.
"My favorite day," said Pooh.
― A.A. Milne
…'til next week …